Liverpool beat Norwich 4-1 on the opening night of the 2019/20 Premier League season, with plenty of positives for the Reds—and one big negative.
A blistering first half saw the Reds go four clear by the break, with an early own goal added to by Mo Salah, Virgil van Dijk and Divock Origi. The Canaries pinched one back after the restart, but this was a comfortable win all-round for the Reds.
Less pleasing with the sight of Alisson Becker departing injured in the first half, less than an hour after the triumphant players of last season's Champions League win were brilliantly received by the crowd, back at Anfield for the first time.
With a mix of emotions and the fast-paced nature of the new season meaning another big game is just a few days away, it's time to look back at the main positives and negatives of that first game—and look at what's ahead.
This Is Anfield trio Chris Williams (@Chris78Williams), Matt Ladson (@mattladson) and Karl Matchett (@karlmatchett) give their thoughts on 90 minutes under the lights at Anfield.
The good…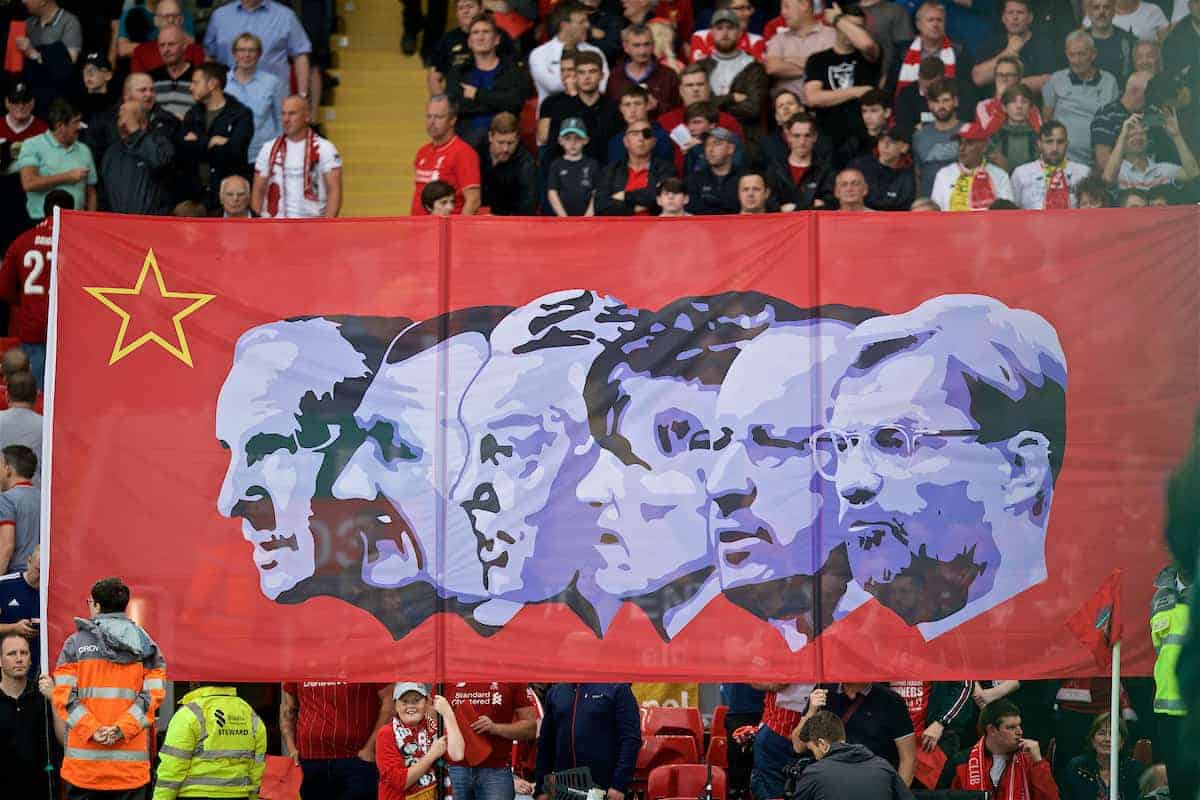 CHRIS: Lots of positives for me, firstly hitting four goals in the opening the half is always a good sign, no matter who you're playing. The front three looked on it from the first whistle and I'll include Origi in that.
A few questioned could he live up to how he finished last season and the answer was an emphatic yes!
Firmino was unplayable, what a strong start to his season after minimal rest, and there has to be a word for the midfield three also: some of the build-up play was fantastic to feed the attackers.
Trent notching another assist and Virgil van Dijk getting in on the scoring act in game one also pleased me; I've a feeling we'll need this sort of contribution once we get into the heavy parts of the season, such as the Christmas period.
MATT: To be back at Anfield was good! Especially as European Champions—the pre-match mosaic and new flags on the Kop were brilliant to see.
On the pitch, the performance in the first 45 was absolutely superb. Like Chris says, Firmino was incredible and I'm not sure the Norwich defence have ever been up against a player like that before.
A lot of key players got 90 minutes in their legs in a proper competitive match, which is something the manager always wants early on (and also explains the drop-off in performance in the second half).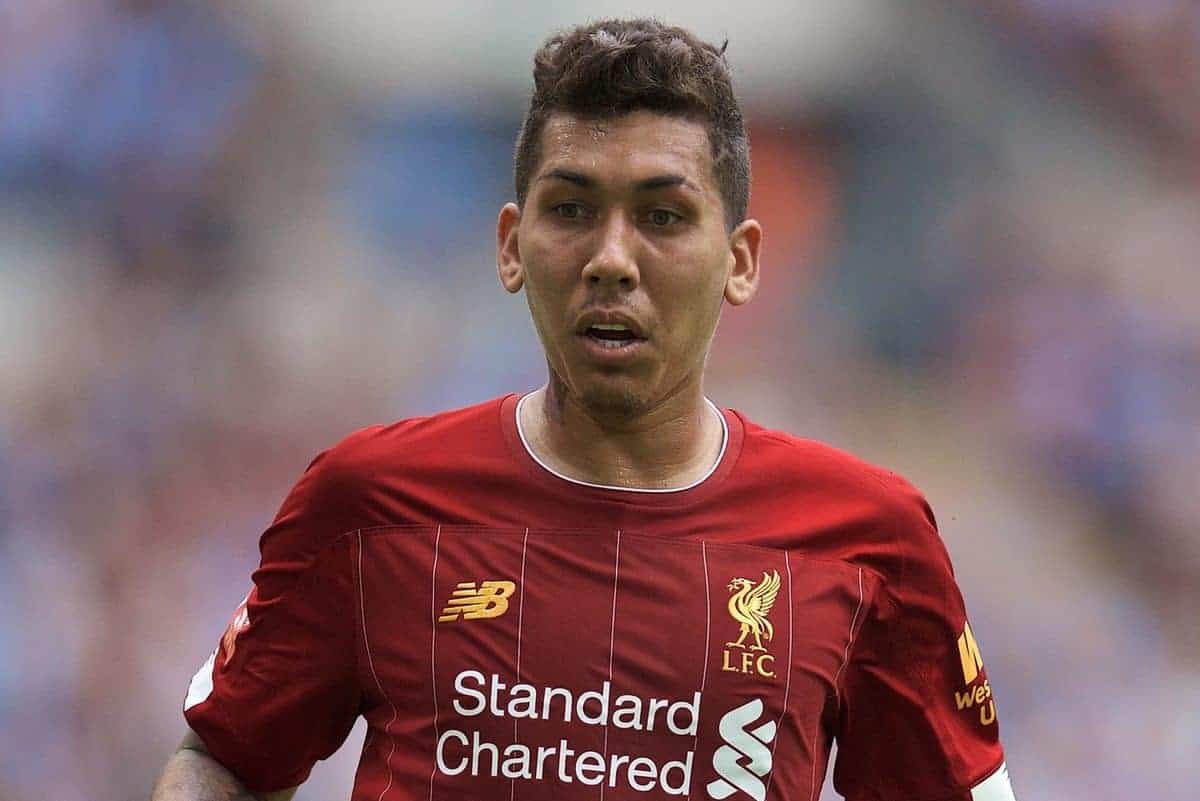 KARL: I'd go along with everything said about the front line—Origi was nicely unpredictable running on both in- and outside lanes, Salah looks very sharp already and Firmino was utterly irrepressible.
Norwich couldn't handle him, or us in general, but they won't face a team like us again.
I was also pleased to see our response to teams being able to play out from goal kicks inside the box: press all three forwards right to the edge of the area and give them the choice of being tackled 10-15 yards from goal, or playing long.
One of my favourite aspects of our game.
The bad….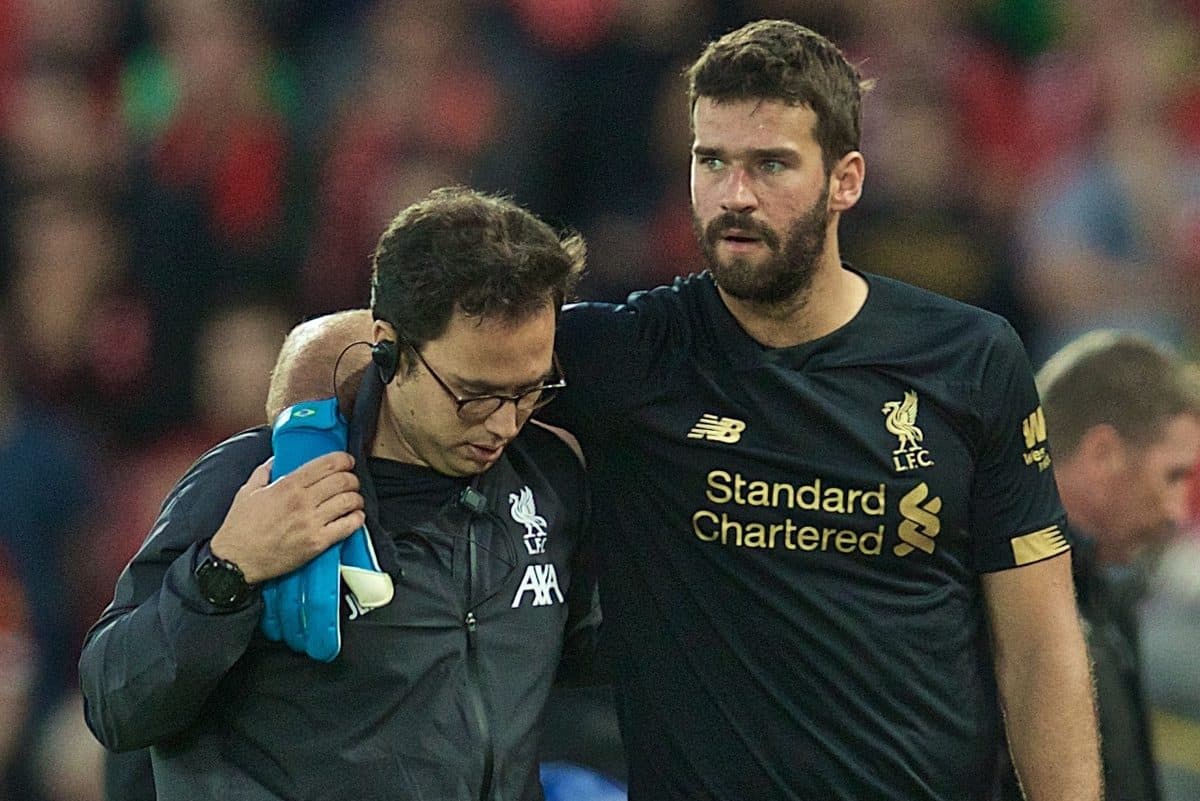 CHRIS: Alisson's departure was enough to take the shine off this result, he's been the best goalkeeper in Europe of late and Liverpool became a different side when he joined.
I only hope that his injury isn't as bad as some may fear—the feeling of being kicked in the back of the calf worries me.
If we're being hypercritical there were a few poor moments at the back: Liverpool looked susceptible to a diagonal ball that split the central and wide defenders and on another night Norwich could have had a few more.
Certainly, teams that have more overall quality and experience could have given us a few more problems.
Also, I'm not a fan of the white bottoms on the home socks at all.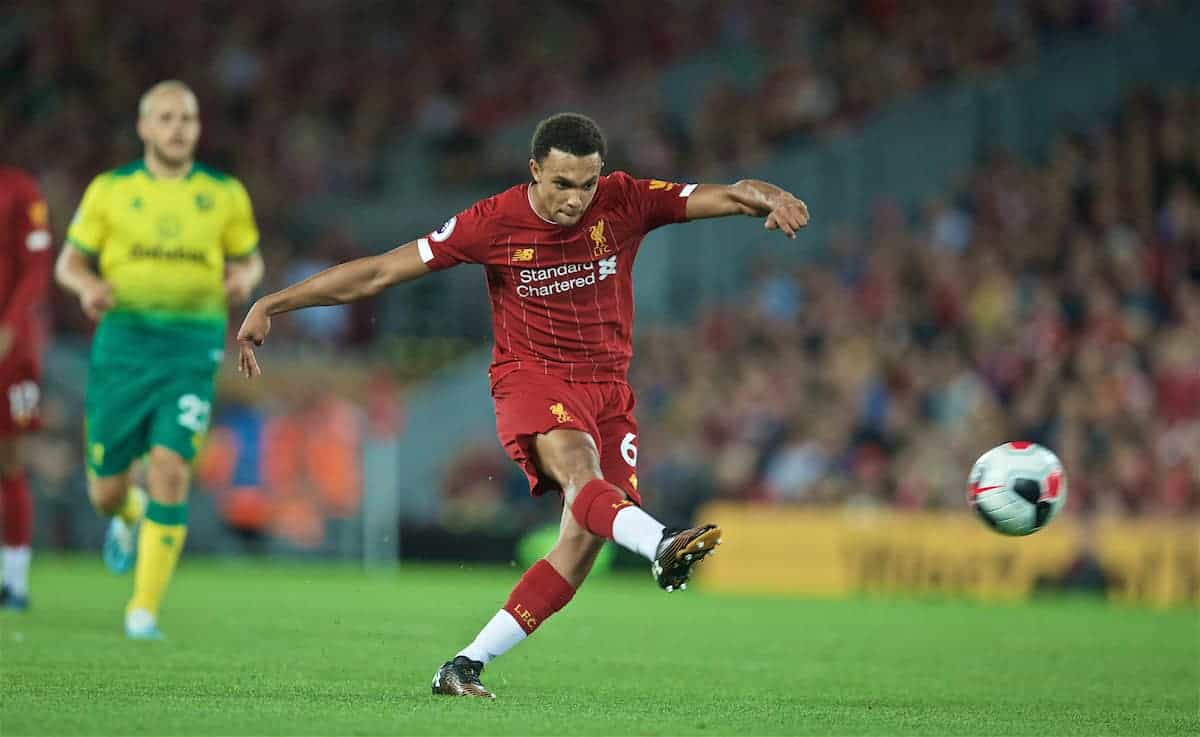 MATT: Obviously Alisson's injury is bad, and could be very bad if it's serious/long-term.
But other than that you really can't be complaining after such an emphatic first game of the season.
Yes, there were issues in defence with the line at times which let Norwich in too easily at times, but it was the first game of the season and teething problems will arise.
Klopp prefers to get players working to 90-minute fitness rather than using subs on the hour in these early games, so there will always be a period where we can't be 100 per cent perfect.
KARL: Ali's injury aside, none of the bad points are ones I'd be particularly down about or criticise.
Don't care about the low-tempo second half so much; we can't win the title on day one. I'd rather have another good half against Chelsea and be in position to win a trophy rather than put six past Norwich which doesn't earn any more points.
Not seeing Naby or Shaqiri as the last sub (and a little earlier!) was the only irritation for me, but as Matt notes, Jurgen likes to build the fitness where he can through game time.
…and how seriously should we take the UEFA Super Cup; how would that reflect in your team selection?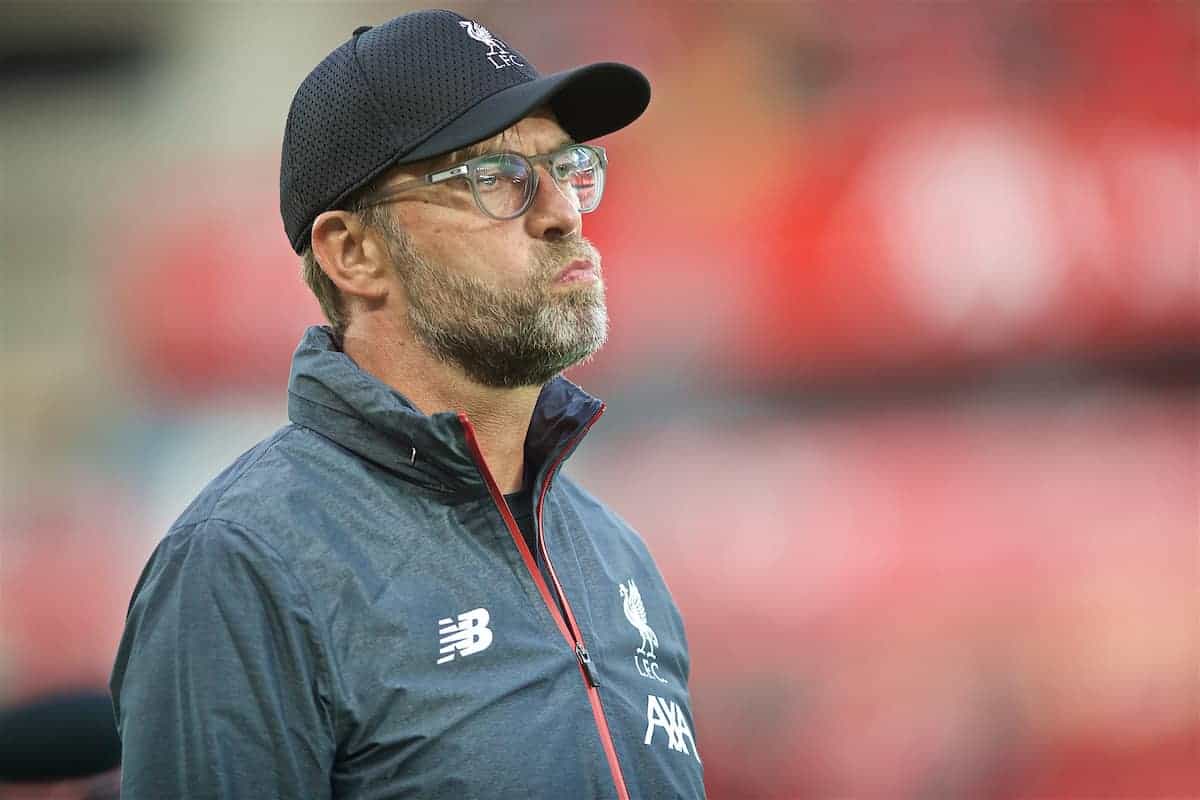 CHRIS: I'd take it very seriously, strongest XI for me.
It's a trophy and trophies build confidence—would like to see either Keita or Oxlade-Chamberlain make an appearance, as game time for the two of them is a must to ensure all the midfield are match-ready if needed in the Premier League at short notice.
MATT: Seriously yes, because to lose both that and the Community Shield would be annoying. Get some 'silverware' early on just for the momentum factor.
In terms of selection, it might be one to bring in Mane for his first start, plus Keita and/or Oxlade-Chamberlain in midfield.
Might be worth giving Matip a start also, and maybe Milner gets a full-back role?!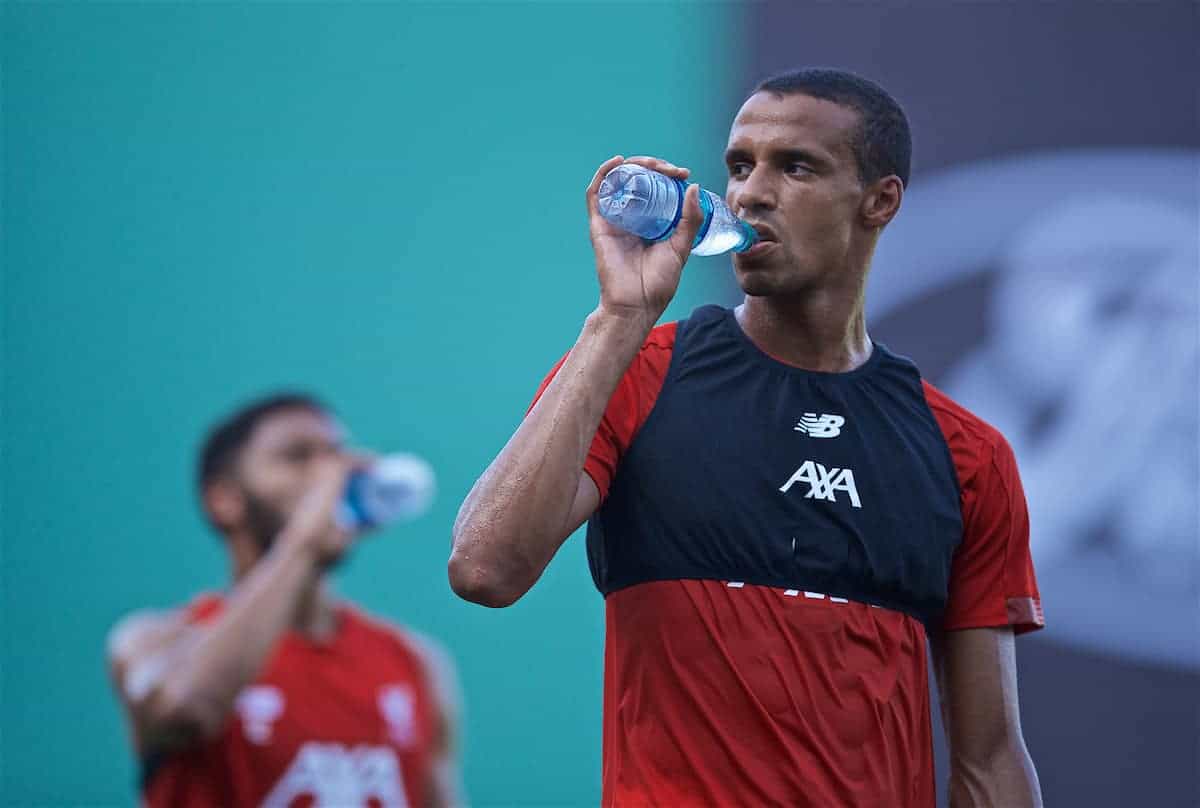 KARL: I want to win. I want to win this a lot more than I did the Community Shield. European trophies should be the exclusive domain of Liverpool, as far as Premier League teams go!
Also, can't be doing with the "questions arise" headlines if we don't beat Chelsea and certain media sections start suggesting we can only beat the bottom teams, after missing out to City and the Blues.
Adrian, Matip, Keita to come in for me—build the minutes and the feeling of inclusivity. I think that was a bit of an error early last season with the likes of Sturridge et al, then they weren't as ready as they could have been when we did need them.