Liverpool may have been crowned UEFA Super Cup winners on Wednesday night, but Virgil van Dijk has picked out flaws in the Reds' defensive setup.
Jurgen Klopp's side secured a second trophy in two-and-a-half months, beating Chelsea 5-4 on penalties following a disjointed 2-2 draw.
Although spirits were high after the win, some of Liverpool's defending caused concern, especially in the first half.
Having looked open against newly promoted Norwich last Friday, that was even more the case in Istanbul, as the likes of N'Golo Kante, Christian Pulisic and Pedro ran the Reds ragged.
Speaking to LiverpoolFC.com after the game, Van Dijk did not shy away from focusing on the negatives.
The towering Dutchman admitted that "the gaps were too big" between team-mates, with the midfield often failing to shield the back line.
Van Dijk also felt that Liverpool were "a bit lucky with the offside trap," with fortune seeing Chelsea denied on numerous occasions, rather than good judgement.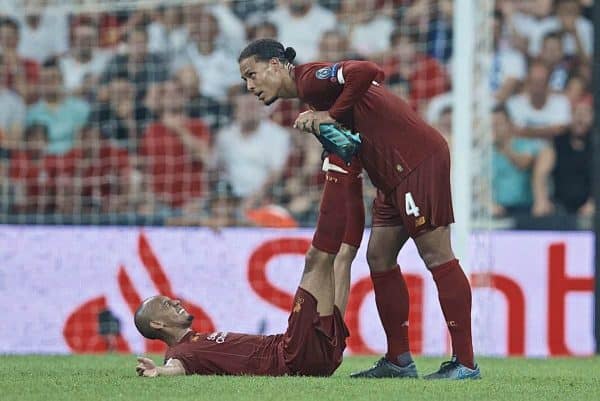 The Reds improved immeasurably in the second half, with Klopp telling a few home truths after a sloppy 45 minutes.
Discussing what the manager advised his players to do, Van Dijk said: "Push up—make the spaces as small as possible for them to play and put them under pressure."
Much like the Community Shield clash with Man City, Liverpool were able to dominate the second half, albeit losing some control again in extra time.
However, these instructions highlight the fine margins between success and failure with this approach, as the Reds seem to be relying more on their ability to play opponents offside—perhaps in reaction to the introduction of VAR.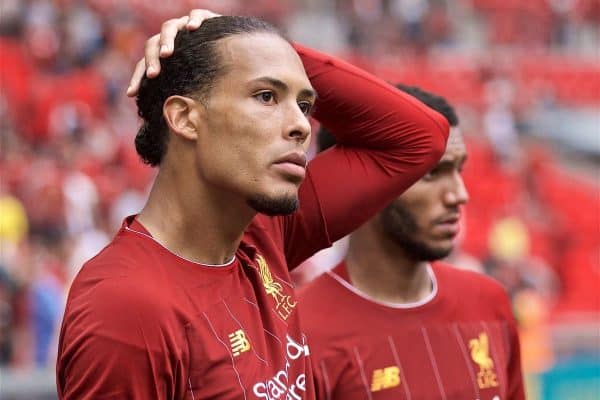 After such an outstanding season defensively in 2018/19, it has been a surprise to see Klopp's team look so unconvincing in the early weeks of the season.
They appear to be implementing a different system, however—playing with a noticeably higher line despite the manager's claim there has been no change—so it will take time to master.
Saturday's trip to Southampton is going to be another test of their back-line expertise—if they don't improve across 90 minutes, they could come unstuck.