Liverpool are preparing their latest assault on the Premier League title, but are the media tipping them to rival Man City for a second consecutive season?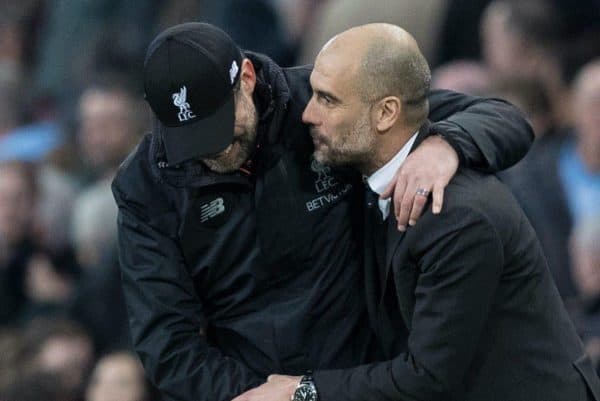 The Reds came desperately close to securing a first league crown since 1990 last term, but they came up against an unstoppable City outfit.
No team in Liverpool's history has earned more points (97) during a campaign, highlighting what a magnificent effort it was.
And Jurgen Klopp's side kickstarted the 2019/20 season in style by dispatching the newly-promoted Norwich City to the tune of 4-1 on Friday evening, three points which where instantly matched by City who comfortably toppled West Ham with five unanswered goals – ensuring the race to the title started in emphatic fashion.
Here's how pundits and journalists are tipping Liverpool to fare in 2019/20.
---
BBC Sport's Phil McNulty believes a runners-up spot is the best Liverpool can hope for, admitting "it will be a fight to the finish", though.
---
While the vast majority are tipping City to make it three league titles in a row, the Mirror's David Maddock and Andy Dunn have the Reds down as champions, among a handful of other writers.
---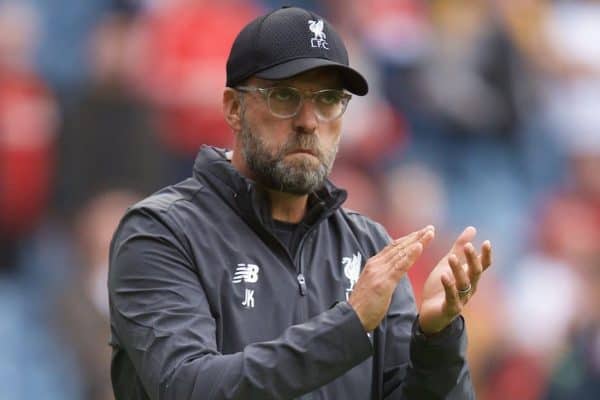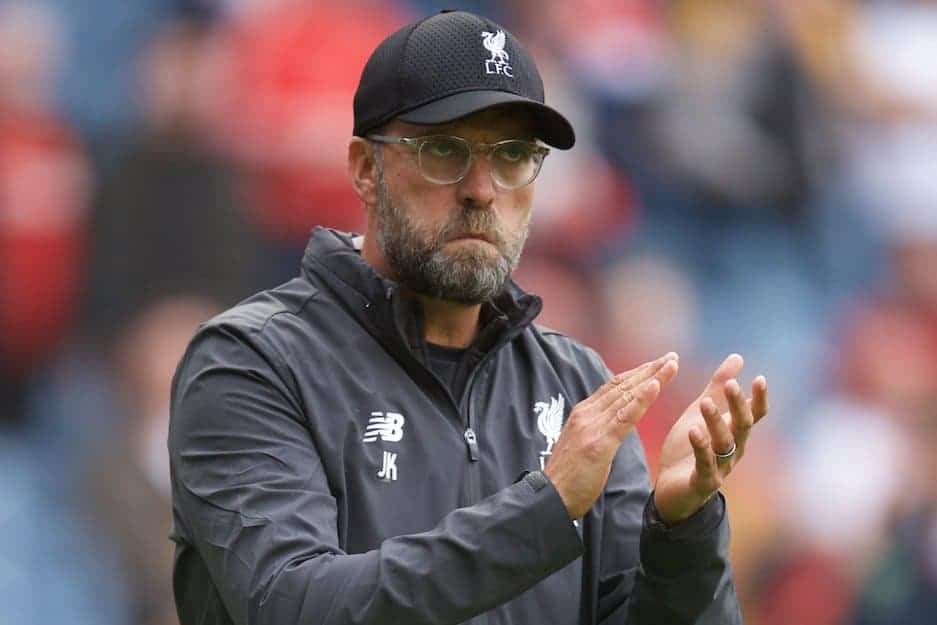 The Guardian writers' aggregate predictions have Liverpool to finish second, but Andy Hunter sees them as City's main challenger:
"Waiting for the champions to falter during an enthralling run-in proved punishing and futile for Liverpool. It may do so again this season.

"But Klopp's side, who were 11.7mm from remaining unbeaten in the league last season, had John Stones not scooped off the goalline at the Etihad Stadium in their only defeat, know they pose the greatest threat to City's dominance."
---
Writing his predictions for the Telegraph, Jamie Carragher said Liverpool will be the "closest challengers again" and believes FA Cup glory could come their way:
"Klopp has a miserable record in this competition but he knows this is a great opportunity for more silverware."
---
Football365 are another who think City will be champions, with a post-Madrid drop-off for Liverpool not ruled out:
"Let's clarify: they'll fall back from Man City, but still finish in a comfortable second place.

"It's difficult, though. The European Cup is the pinnacle of the club game and these Liverpool players have now reached that height.

"So what happens next – do they run as far? Will they be as accepting of what he (Klopp) demands from them? Maybe, but maybe not.

"Success changes players, it encourages the sort of ego which isn't necessarily problematic, yet can sometimes diminish hunger and obedience."
---
BBC Sport's pundits have been doing their bit ahead of the new campaign, and as always, there's a mix of sound logic and some utter nonsense!
Ruud Gullit is the only one out of 24 'experts' backing Liverpool to finish third – there's always one, isn't there?
There are eight who believe it will be Jordan Henderson lifting the Premier League trophy aloft next May: Alan Shearer, Ian Wright, Alex Scott, Sue Smith, Martin Keown, Matthew Upson and former Reds pair Stephen Warnock and Danny Murphy.
A third of the BBC's pundits see Liverpool as champions – that's not the worst percentage in the world.
---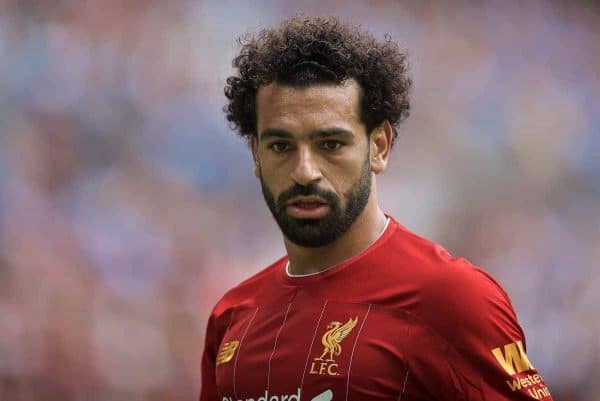 Writing in the Mail, Another ex-Liverpool man, Peter Crouch, thinks second place is the best Klopp's men can hope for, but he isn't concerned about a lack of transfer business:
"There has been a lot of talk around the city this summer about the fact Jurgen Klopp hasn't made any major signings but I don't mind that one bit. He doesn't need to spend £30m on someone if they don't fit the bill — so why waste money?

"There is a good arrogance about the European champions. Klopp knows he has got a quality team, his players know they will progress again and the competition on the training ground will guarantee improvement. It's the perfect atmosphere to improve in.

"How they stayed with Manchester City last season was remarkable. I hope the shootout for the title is another fantastic battle between two teams I love to watch. If City falter, Klopp's team will take advantage. They are both so much better than the rest."
---
FourFourTwo magazine believe the Club World Cup could be a stumbling block, increasing their chances of finishing behind City:
"Another nearly season in 2018/19, where Jurgen Klopp's side came agonisingly close to toppling Manchester City. To go one better will be incredibly difficult in 2019/20, not least with an unhelpful Club World Cup campaign to come in the middle of the season.

"There have been no marquee signings – understandably – making improvements tough to foresee. But if the Reds finish like last term, who knows?"
---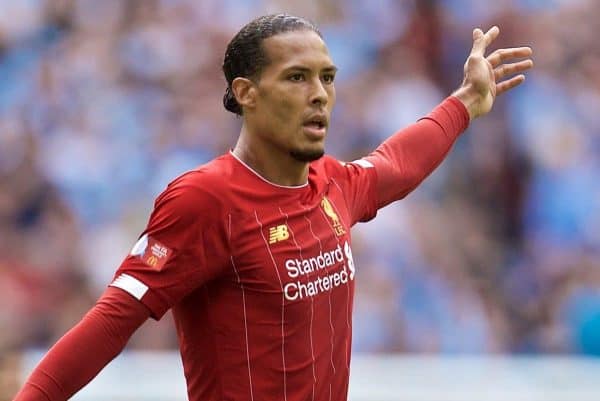 The Independent had a few writers who are putting their money on Liverpool…
Lawrence Ostlere: "Liverpool. Logic says City with a fully-fit Kevin De Bruyne, but Liverpool have the momentum of the Champions League and want it, a lot."

Samuel Lovett: "Liverpool. Having backed them last year, and seen them come so close, feel like it'd be rude not to double down."
---
The National's Richard Jolly wants more from Liverpool's midfielders and is another who sees a runners-up spot as most likely:
"The midfield offers scope: Fabinho took time to adjust last season, Naby Keita should provide more penetration than he did in his debut campaign and Alex Oxlade-Chamberlain is fit again.

"Even with James Milner's penalty-taking, Liverpool only got 12 league goals from their midfielders last time around. More would reduce the burden on the forwards."
The media's predicted Liverpool finish: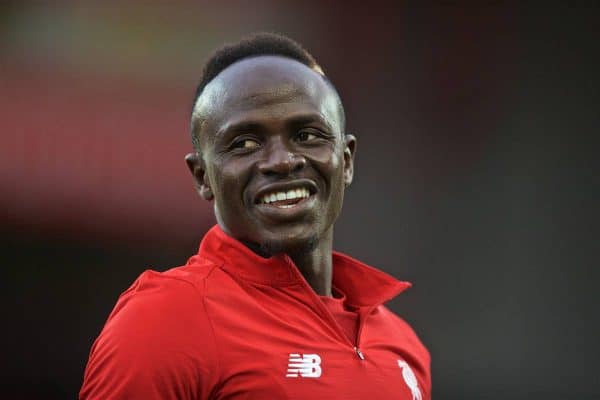 Find out where the TIA writers predict LFC to finish here.