An opening-night win came after a surprise in Liverpool's lineup, and Joe Gomez's inclusion gives an insight into Jurgen Klopp's thinking for this season.
The Reds' overpowering first-half dominance against Norwich is typified by the sight of Joe Gomez camped just shy of the half-way line with 18 minutes on the clock.
The presence of Jamal Lewis and the threat of an interception warrants little hesitation from the Reds centre-back, as he looks up and drills a perfectly weighted pass into the feet of Trent Alexander-Arnold, who typically finds himself deep in the opposition final third.
Anfield's local hero, acknowledged by a stunning mural outside the ground, cuts inside and works the ball to Mohamed Salah, who links up with Roberto Firmino before firing the hosts 2-0 ahead.
A marvellous Gomez pass had been the foundation to Alexander-Arnold's attacking ambition and Liverpool's Egyptian king opening his 2019/20 Premier League account.
It was a pass ingrained with the confidence and technical execution of the Gomez that excelled alongside Virgil van Dijk over the first half of last season.
No hiding from big decisions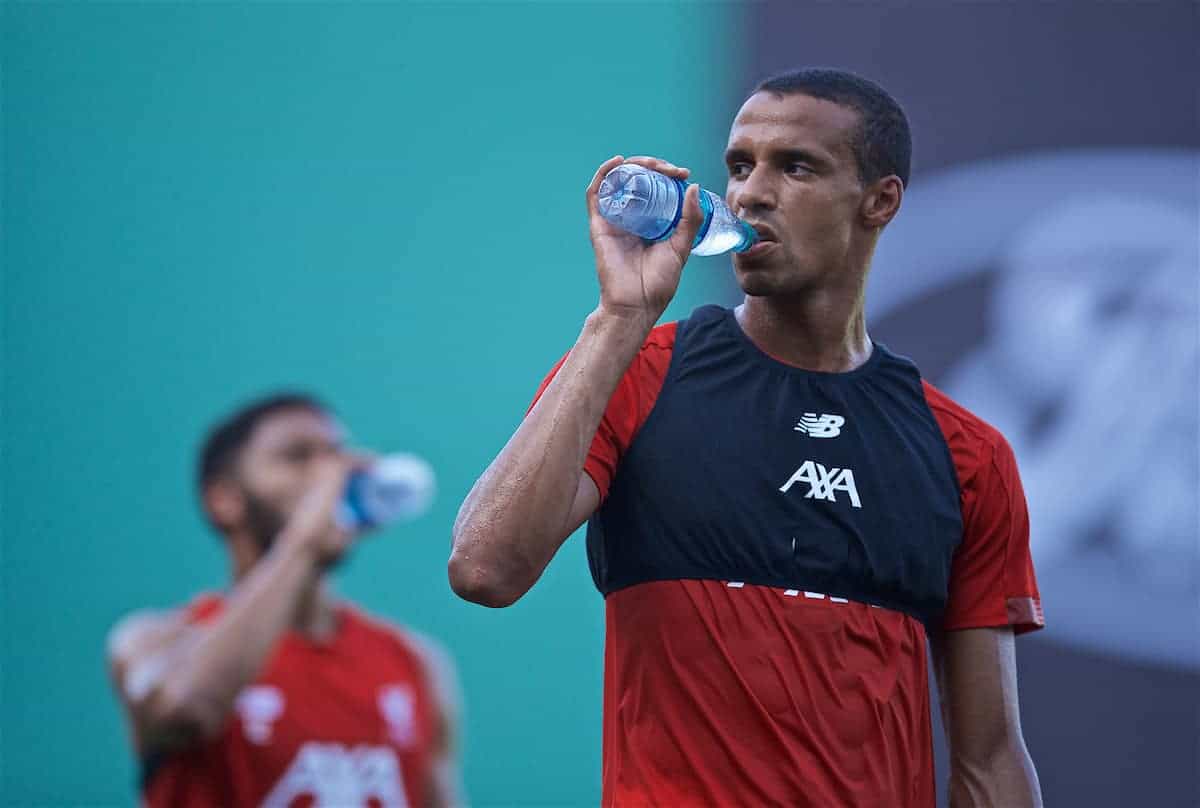 Klopp issued the latest reminder of his unaltered faith in the Englishman on Friday by handing him a start ahead of a Joel Matip that had surprised all with an outstanding finish to the 2018/19 campaign.
A Joel Matip that had helped Liverpool sustain their Premier League title charge and win the Champions League, a Joel Matip that had given Klopp every reason to keep him in the team as Van Dijk's partner.
Klopp didn't have to start Gomez, it was a call he didn't have to make. But that should tell fans everything they need to know about how important the German deems the 22-year-old to be to the future of this club.
He wanted him to take further strides towards top form and begin to rekindle his partnership with Van Dijk, but he also wanted him to display and then learn from the rustiness stemming from last season's four-month injury lay-off.
It proved to be an imperfect night for Gomez at Anfield, but that should be more of a welcomed insight than a cause for concern.
Early downs, but far more ups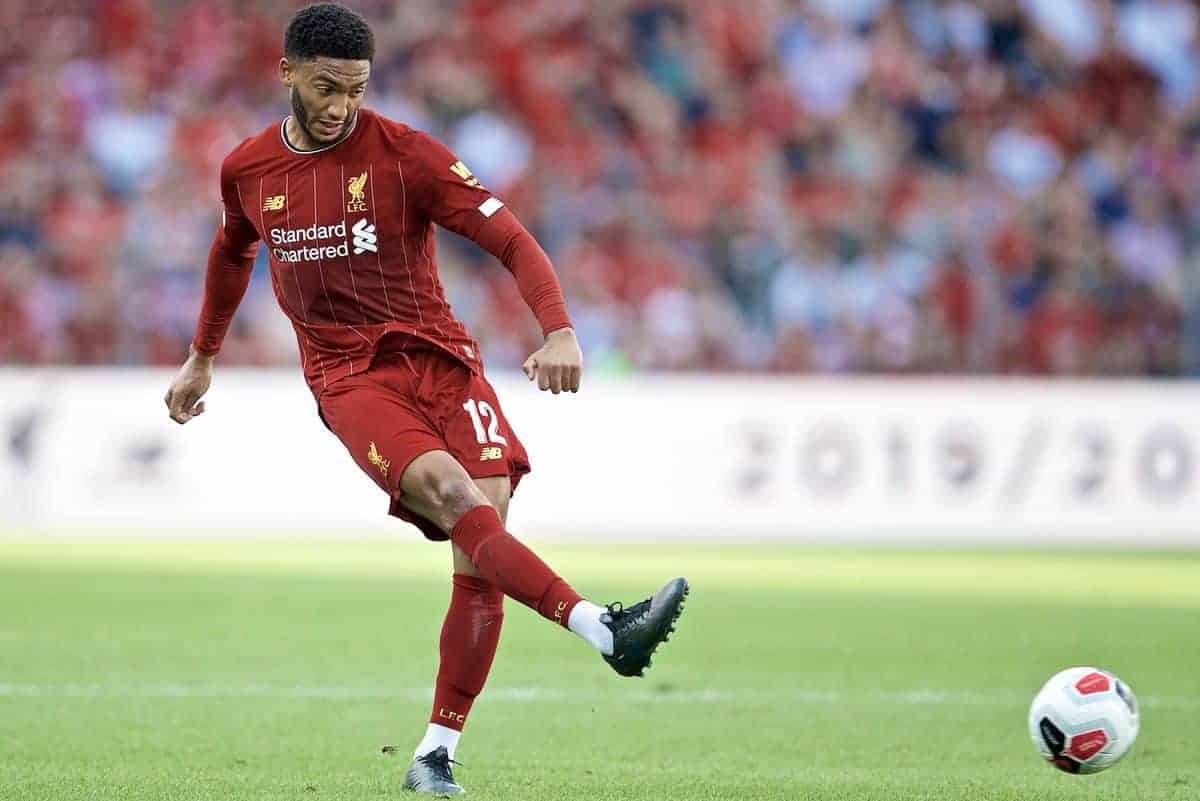 Gomez will come across more ruthless forwards in the coming months, yet in Teemu Pukki he had a willing and intelligent runner capable of providing a timely test of his positional play.
He was almost caught out early on in the first half as the Finnish international broke free on the left-hand side of the penalty area, before Gomez appeared to delay his clearance from the subsequent cross, almost allowing a Norwich shirt to nip in.
This was merely the sign of a young defender getting back up to speed in regards to his awareness and reaction time.
This was followed up by a familiar aggression and willingness to leave his position to step up in pursuit of the man on the ball.
In doing so, he demonstrated the grit and assertive physicality Klopp had urged from him last year, as well as a refreshing self-assurance for a player that had missed a lot of football last season.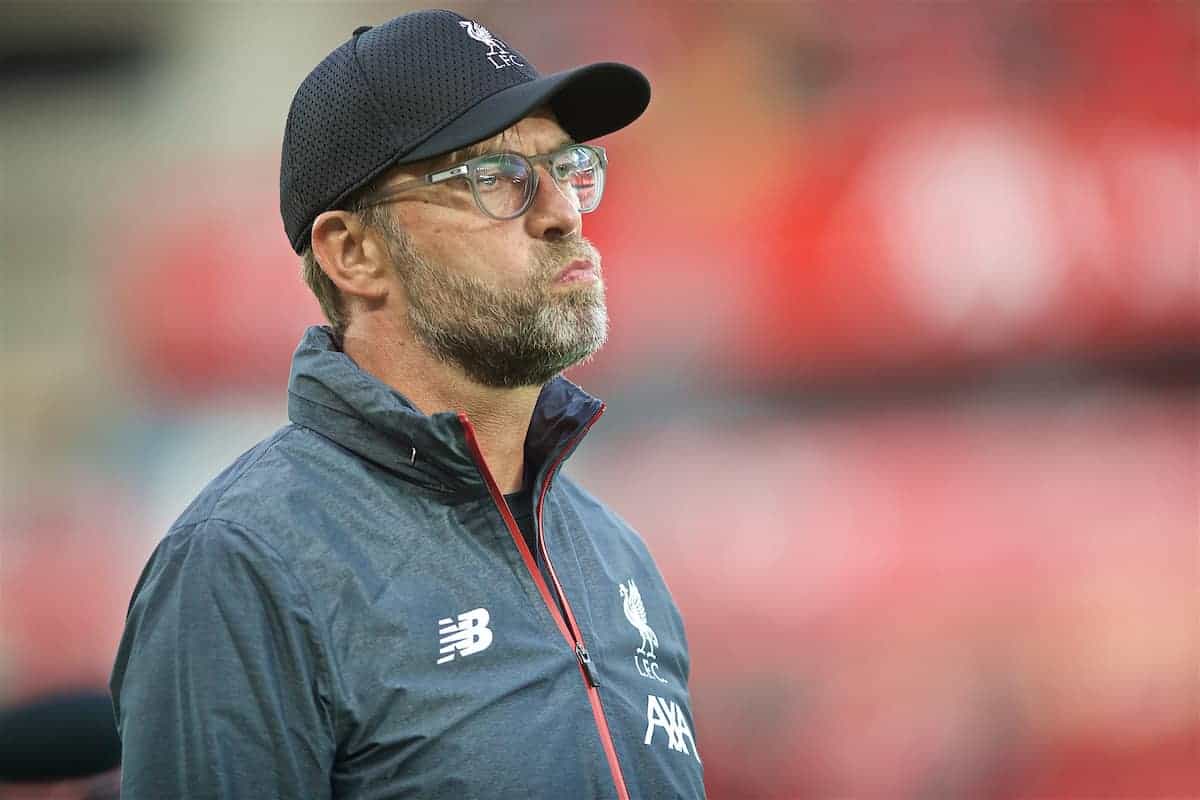 Alongside the successful challenges, he also mis-timed or mis-read his approaches on occasion in simply another sign of him rediscovering his rhythm. The pace was still there, as was an elite desire to set the tone.
Then came a teaser of his ability to initiate attacks from the back as he set Alexander-Arnold on his way in the build-up to Salah's clinical finish.
Aside from the accuracy and the weight of the pass itself to deny Lewis the chance to commit to stepping up, it was Gomez's positioning that proved telling in regards to how Klopp instructed him to operate.
To allow him and Van Dijk to split as they did underlined Gomez's distribution as a major, and unsurprising, reason for throwing him straight into the side.
Would Matip have made that pass? Granted, it's likely.
The difference being with Gomez is that you don't even have to ask the question. It's that kind of pass that makes him the player he is.
Subtle tests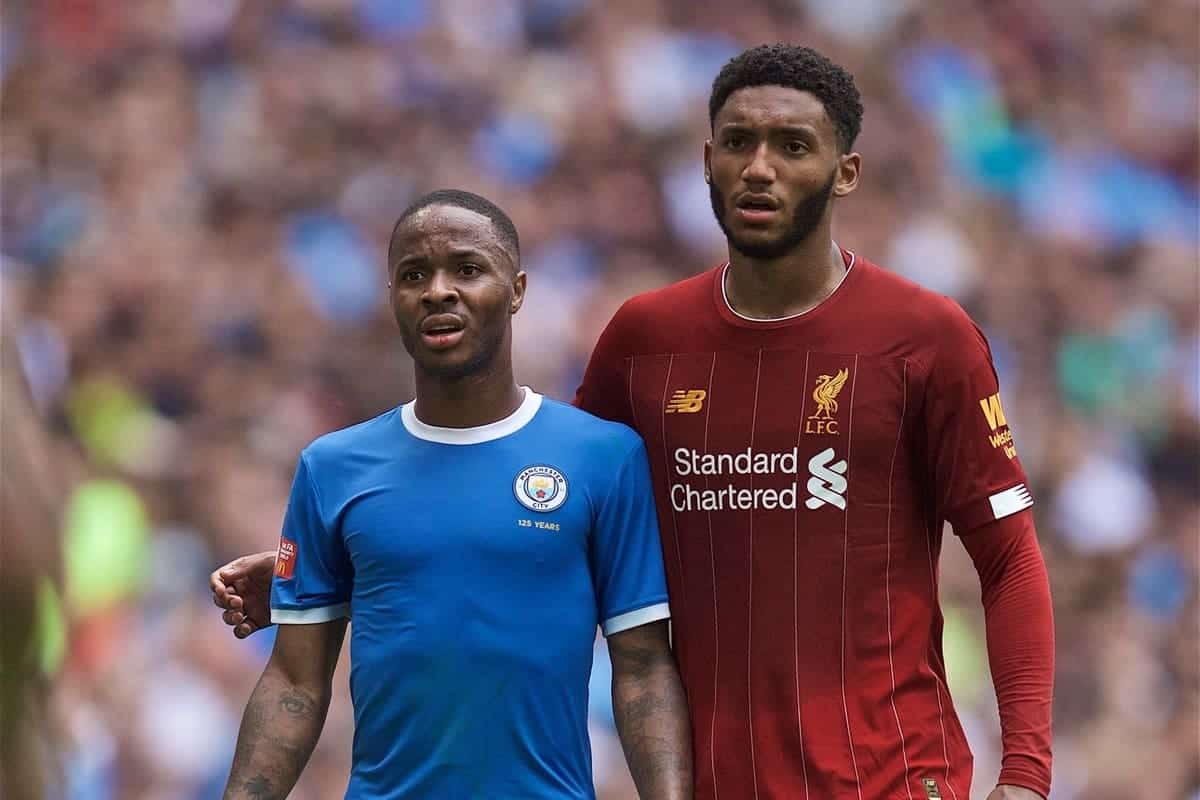 Having demonstrated the right intentions earlier on, Gomez again vacated his position to close down Pukki, this time snatching the ball in the Norwich half to thwart a potential counter-attack and recycle the Liverpool momentum that had been momentarily scuppered just seconds before.
This was a glimpse of the speed off the mark capable of shutting sides in, much like the way Fabinho so often steps forward to win the ball in areas high up the pitch.
Another test, albeit subtle, arrived early after the break when he positioned himself wisely between the ball and a superb Pukki run in behind, showing great pace to keep up with the forward stride-for-stride while cutting off the angle and keeping all eyes on the man in possession.
It marked a reminder of how easy his speed can make the game look for him when accompanied by a shrewd awareness.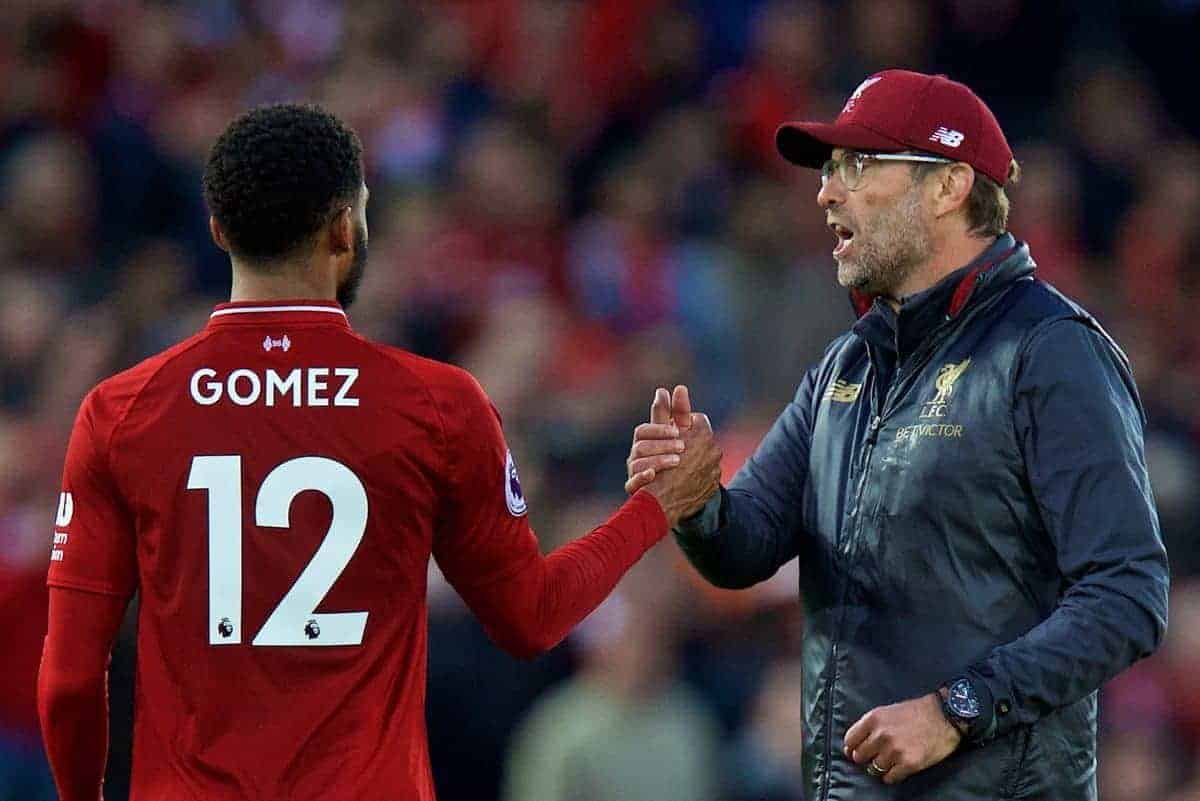 The Norwich goal itself was a deserved reward for not only their attacking enterprise but also for Pukki's work ethic when it came to making use of the space in behind.
Whether it was Gomez or Alexander-Arnold's ball to deal with, the move exposed slow reactions from both and a rare lack of organisation from Liverpool's back four – much to the visible frustration of Van Dijk.
Once again, it was a case of Gomez, and arguably his defensive teammates, re-configuring to the speed of competitive football. In no disrespect to Norwich, tougher opponents will naturally demand greater concentration.
Taking the Matip debate out of the equation, the positives outweighed the questions when it came to Gomez's individual progression. He remains strong in the challenge, quick off the mark and remarkably relaxed on the ball.
For a first league start since fracturing his leg last December, there can be few grumbles.
The high line that Gomez himself allows Liverpool to play was always going to throw challenges at him.
With a run of games and some continuity to work with, he will be back to the Gomez that presented himself as the ideal long-term partner for Van Dijk before his injury.