Liverpool have a midweek game before returning to Premier League action, but the weekend will bring them face-to-face with former boss Brendan Rodgers.
After almost taking the Reds to the league title in 2014, the Northern Irishmen departed in late 2015 before taking charge at Celtic and then Leicester.
It's with the Foxes he'll return to Anfield at the weekend, for a first trip back to Anfield since he was replaced by Jurgen Klopp.
While his reign might have ended on a sour note as the team lost cohesion and direction, there's no arguing that for a period, Rodgers brought the most exciting and incredible football to the club in a long while.
It was a helter-skelter, haphazard ride at times, equal parts breathtaking attacking play and mind-bendingly poor defensive work, which often contributed to high-scoring games and effectively left fans watching a weekly shoot-out—which we often prevailed in.

Now with Leicester, though, he has more experience and even silverware to his name, after a couple of positive campaigns north of the border.
The early stages of the season have seen improvements with the Foxes, too, and they currently sit third in the Premier League table, with just one defeat in seven and sitting two points off Man City, in second.
Their hardest match is next, though, with the trip to Anfield—and Rodgers says he is eagerly anticipating a return to his old club.
"I'm really looking forward to it because I haven't been back since I left.
"It's an incredible club which was great for me in my time there. I learned so much and was given great experiences.
"Of course they've been amazing these last couple of years—Champions' League winners, so I'm looking forward to going back."
Rodgers has helped Leicester become one of the few sides capable of breaking into the top six, though he acknowledges it's a tough ask.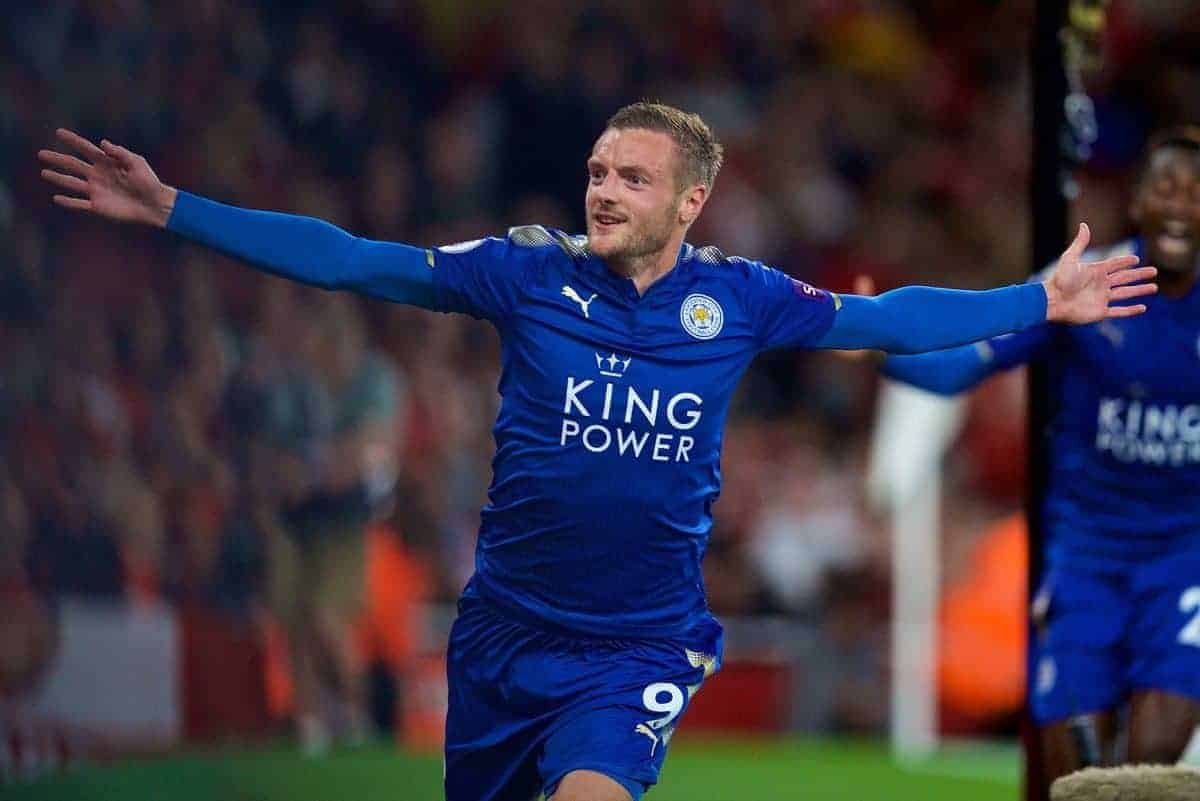 Even so, European football is the initial target and they have made a positive start in that regard:
"The Premier League is a tough arena but the focus and the hunger of the players week-in and week-out has shown they can play at a really good level.

"The process is working really well, the players are happy in the way they are playing and it's always nice when you have those sort of numbers to back it up.

"It's still very early, we're not getting carried away, the top six have been there for a number of years and the numbers have shown they have pulled away from the teams below.

"But we're improving, getting better and we're showing real good progress.

"When I came here, the idea was having the chance to compete. The top six are there, it's going to be tough but could we fight to challenge that superiority so that's the aim.

"To come here, could I bring European football, that's the big challenge and that's the challenge that I wanted."
Liverpool will certainly need to be at their best to keep up their 100 per cent league record this season and beat Leicester.
But first and foremost, it's European action which calls, and Klopp and his players will be fully focused on Salzburg in midweek before considering the return of a former manager to many of them.