A trip to Sheffield and a hard-fought, fortunate and ultimately important victory can best be summed up by a single word for Steven Scragg: Gruff.
It tends to be gruff football which is encountered in the depths of Yorkshire.
Earthy welcomes, the presence of police dogs and some admittedly lovely views along the way, depending on which route you take.
This was our first trip to Bramall Lane since 2006.
Yorkshire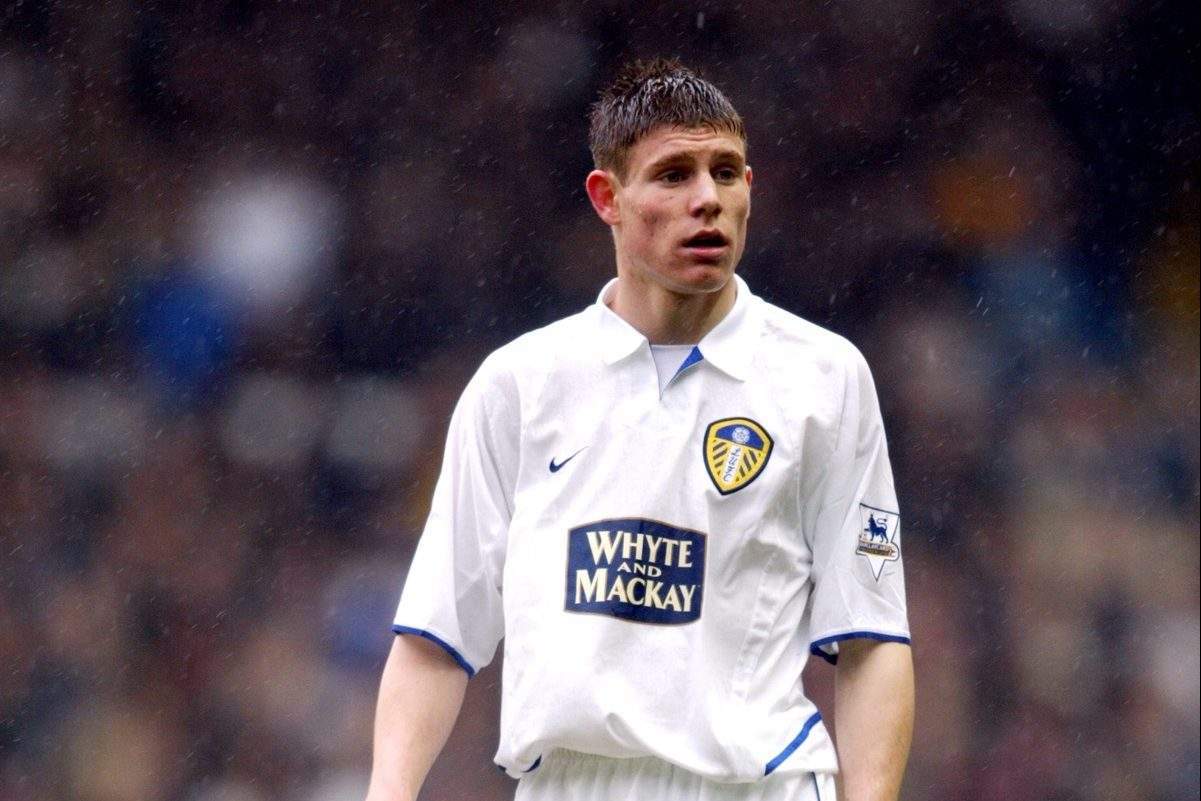 At one point, Yorkshire always seemed to have a presence in the top flight. At least until Leeds United went down in 2004, a rather stunning 15 years ago now.
Even when Leeds vanished for large swathes of the 1980s, Sheffield Wednesday milled around with intent for the best part of a decade and a half, eventually rejoined by the team from Elland Road and, for a while here and there, Sheffield United.
We also had the brief visits of Barnsley and Bradford City. Hull City too.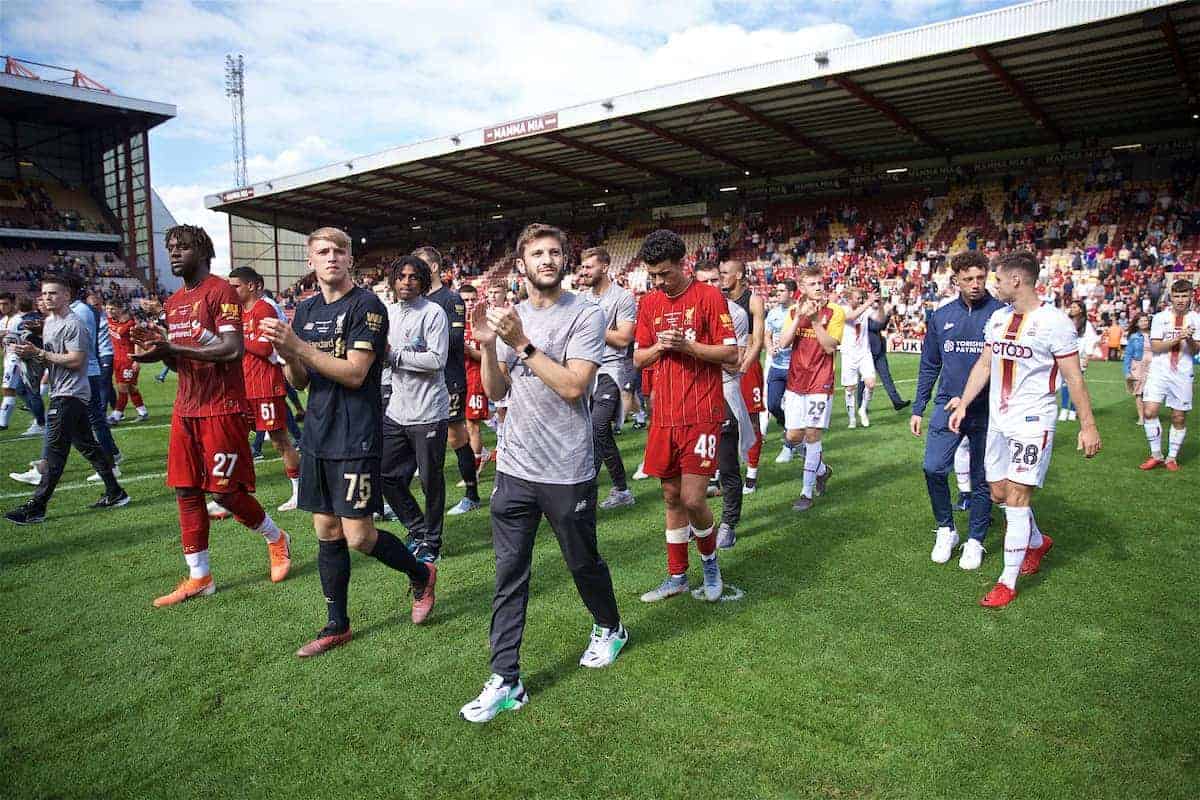 Through it all, it has been the trips into South Yorkshire that have been the abrasive ones. For those who went to Oakwell in 1997/98, they will know exactly what I mean here.
Mercifully, we haven't had to go to Sheffield Wednesday for almost 20 years now. Long may that situation last.
Visits to Bramall Lane tend to be strange ones. It's nice to go to a traditional football ground, but it comes laced with an uneasy feeling. Not because of a fear for personal safety—although it pays to be aware of what surrounds you—but just down to the fact that it is Sheffield, and Sheffield will always provoke uneasy feelings.
The football on offer on Saturday afternoon was entirely in keeping with the city of Sheffield in this respect.
Ineligible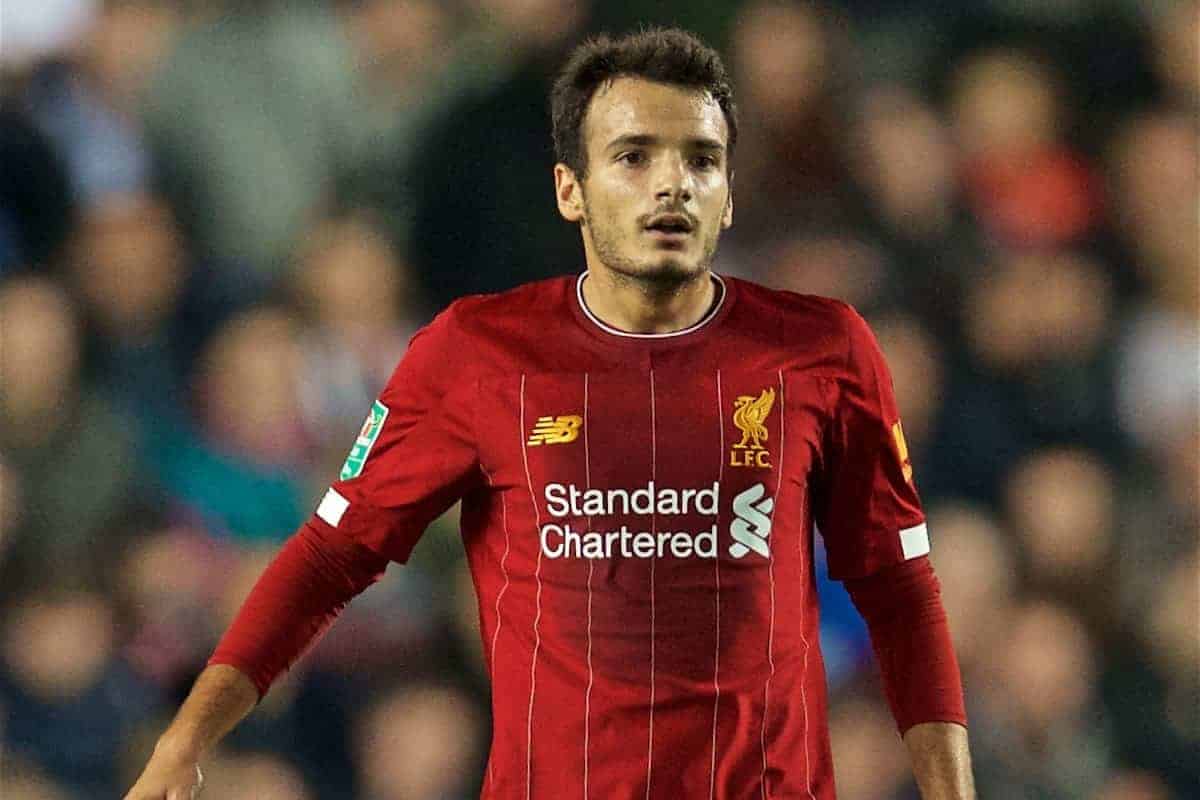 All the talk on Saturday morning was of the fielding of a potentially ineligible Pedro Chirivella, in the League Cup at MK Dons, last Wednesday.
It all reminds me of those local Sunday League games, when only nine players have agreed to show up and you're frantically casting around for 'ringers' to play left-back and centre mid, against the Golden Lion, in a fifth-tier relegation six-pointer.
Up the Ineligible Reds…
So yes, this one was all a bit disjointed and scrappy. We certainly didn't play like a team that had been afforded a week's rest. The theory of resting a full team of players, not quite being matched in practical terms.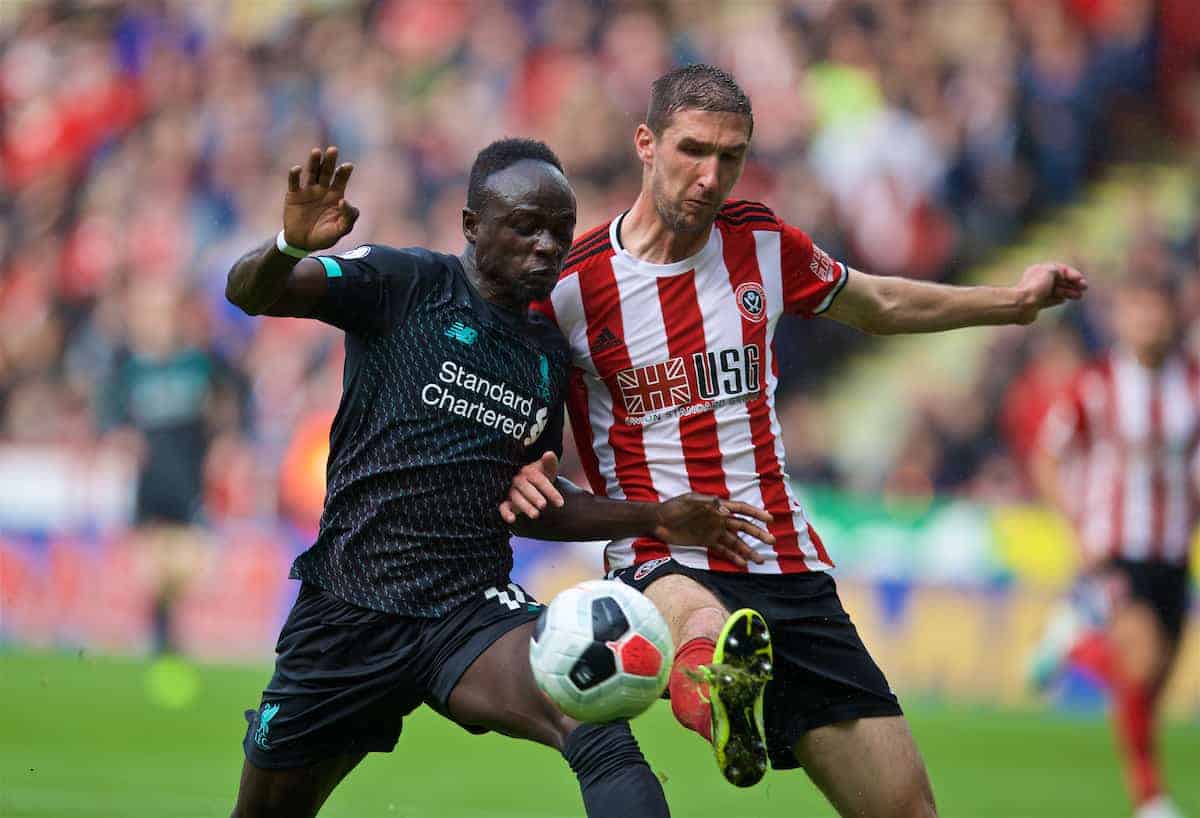 As I've already said: What you can't do is go into a game like this one, against what will be highly organised and massively motivated opponents, in third gear, no matter how good a team you are.
Sean Bean comes across as a gruff type of fella. He is attracted to Sheffield United for entirely gruff reasons. This is a club whose last two spells in the top flight of English football were overseen by Dave Bassett in the first instance, and Neil Warnock in the second.
Check your dictionary for the word 'gruff'. The definition will be "see Sheffield United."
A lack of incision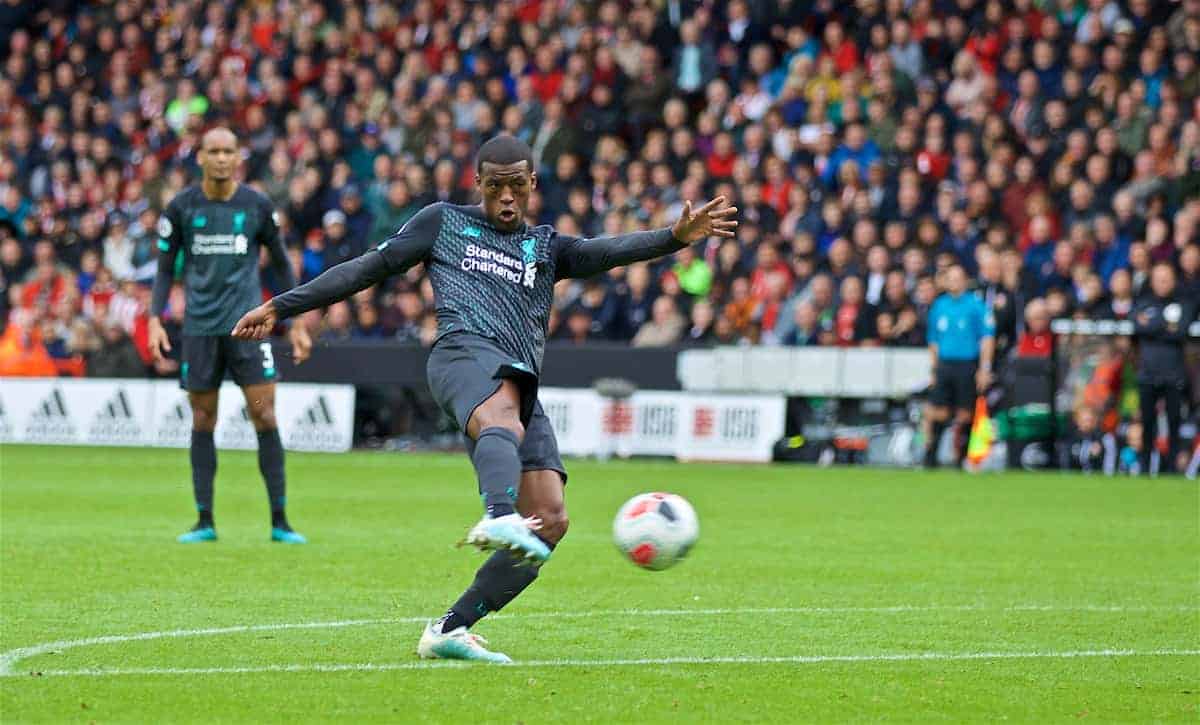 It took 70 minutes for us to register a shot on target and we had a surprising lack of incision in the final third. The Blades stopped our full-backs getting forward to good effect and when chances were created, we were undeniably profligate upon occasion.
Sadio Mane—twice—and Mohamed Salah should have both found the net. Had they done so, then it would have been the most arduously earned 4-0 victory in the history of Liverpool FC.
Mane slashed a chance wide, when very well positioned, then hit the post when it appeared easier to score. Salah wasted a one-on-one.
As gruff as they are, Sheffield United seemed susceptible to the long ball. I don't know the measurements of the Bramall Lane pitch, but is it a particularly narrow pitch that they have?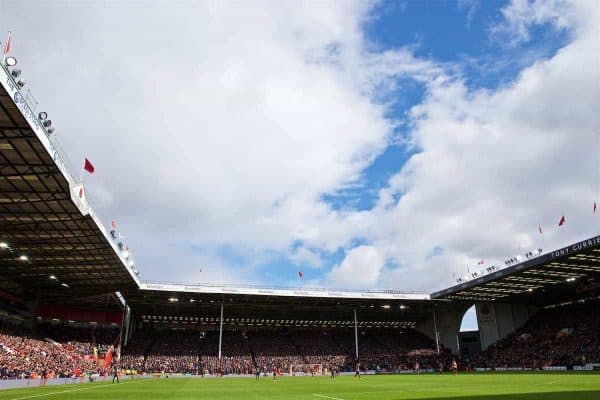 In the days of Bassett, it always used to be a narrow pitch, designed to stop visiting teams spraying the ball around in an artisan manner. It was a long-ball friendly pitch and to the naked eye it still seems that way.
Conversely, however, the long ball seemed to be more problematic to the Sheffield United defence than it was to Liverpool's.
We still laboured though, as the ball managed to get stuck under feet. On days like those it's almost like we are playing in glue.
Adrian made a fine save or two, although one effort probably would have hit the post at worst. Crucial blocks made throughout the game, particularly by Andrew Robertson, but a big pat on the back should also go to Virgil van Dijk.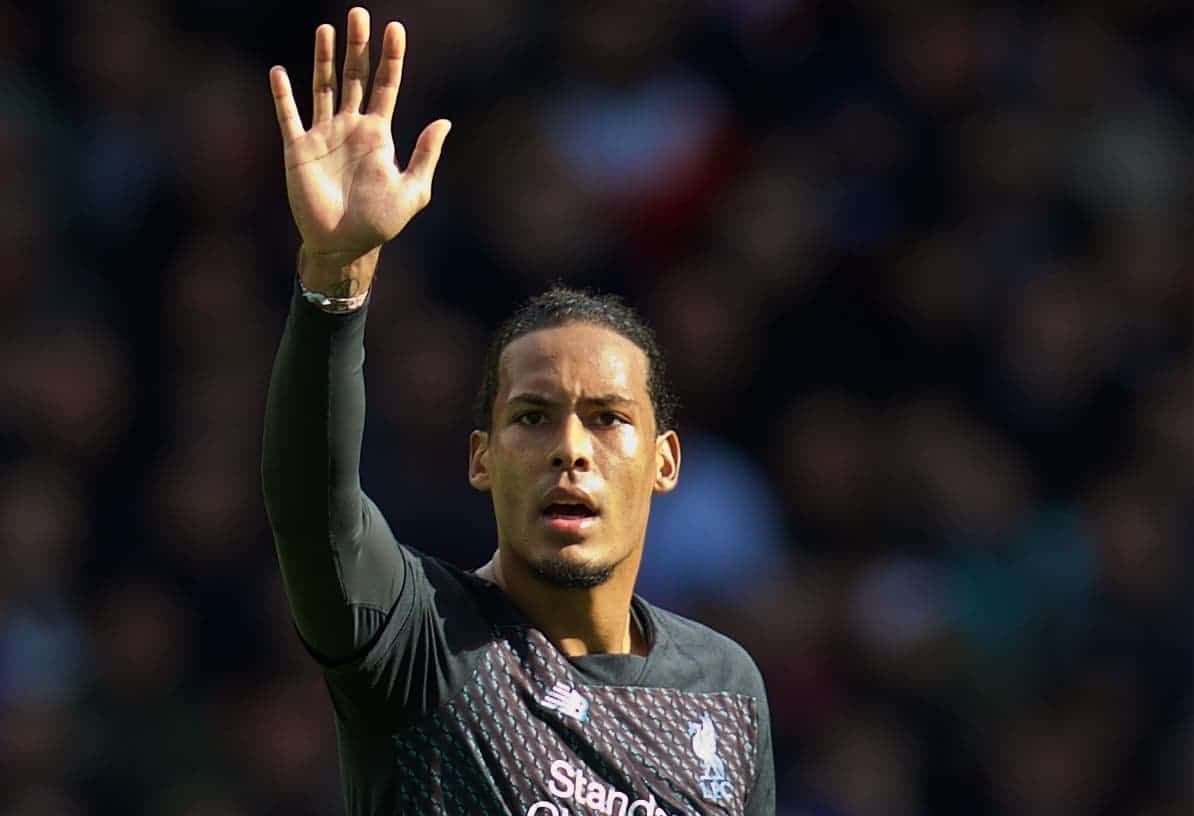 The laws and statutes of footballing gravity dictate that by the last quarter of the game our opponents shouldn't be able to live with us in terms of skill and fitness. The pace is meant to slow, the space is meant to present itself.
Cue Gini Wijnaldum and his incredulous winning goal. A stroke of luck it might have been owed, but the best teams make their own luck.
In the end, we didn't pay the price for our earlier profligacy. Leon Clarke's miss for the home side was the closest we came to shipping an equaliser.
Anfield calling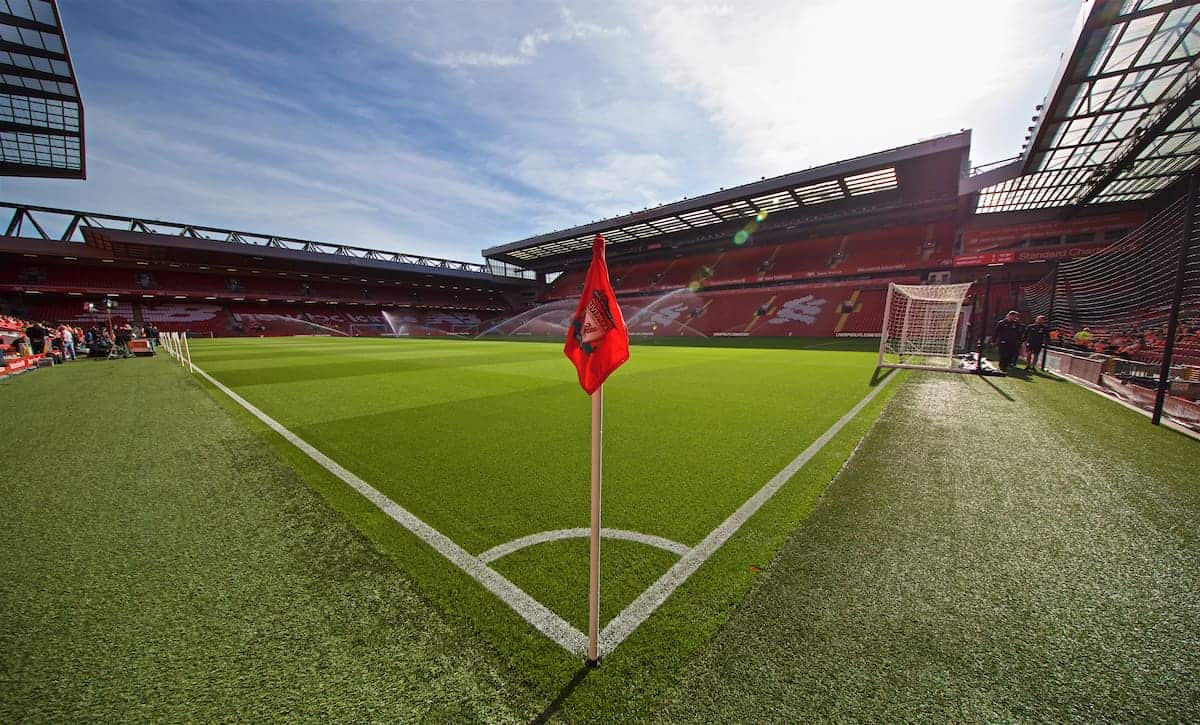 Back to Anfield we go now for the visits of RB Salzburg and Brendan Rodgers' Leicester City, before club football is prorogued once again by the international variant.
It's enough to drive a fan to protest.
Orderrrrrrrrrr…