The most decorated club in English football history is having to rewrite the record books almost daily due to the achievements of today's outstanding squad.
The only team in England with maximum points, the second-best defensive and attacking records in the division, and the world's most lethal front three.
A team recently crowned Champions of Europe for the sixth time and fourth time UEFA Super Cup Champions.
A team breaking records by the bucketload and setting standards of excellence unrivalled in our illustrious history.
We are Liverpool, and here are a few of our standout records with this squad.
13 consecutive top-flight wins
Back in 1990, Sir King Kenny's magnificent team achieved 12 wins in a row. With the highly impressive dismantling of Burnley at Turf Moor this team has now surpassed it and are strong favourites to increase it further when Newcastle roll into Anfield in a couple of weeks.
Not since 1960, 59 years ago, has any team won 13 successive games while scoring more than one goal in each of those games. This record-breaking run includes scoring twice six times, three goals four times, four goals twice and five goals once across the 13 games.
The goals scored total 37 (or an average of 2.85 per game) and the goals conceded total 10 (0.33 average goals per game) are a truly stunning achievement when you consider this run also included wins against last season's third, fourth and fifth-placed teams.
One defeat in the last 43 league games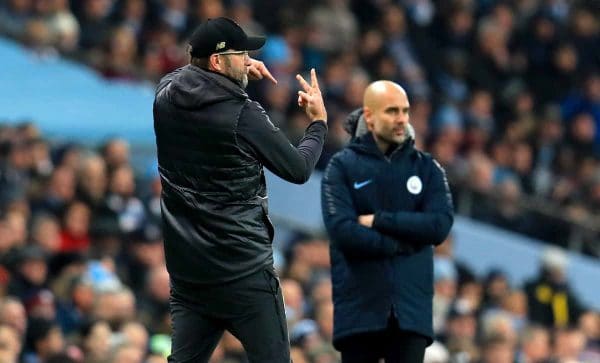 The final game of the 2017/18 season, all 38 games of last season and four games into this has heralded a single, solitary defeat. No previous Liverpool vintage comes close to this record, especially when you consider how many wins are included in these figures.
The record includes 35 wins, 7 draws and 1 defeat. 105 goals scored and just 25 conceded for a goal difference of +80. It equates to 112 points in those 43 games – or a quite incredible average of 2.6 points per game.
Unbeaten at home for 42 Premier League games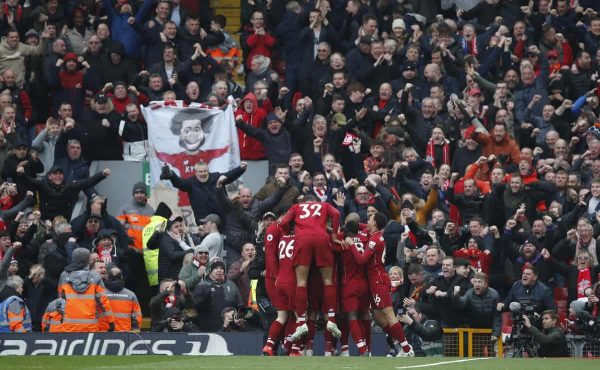 April 23, 2017 was the last time Liverpool tasted defeat at Anfield in the Premier League. That's 862 days ago, and counting.
The 42-game run includes 32 wins and 10 draws, although it should be noted that in the latter half of these games, the win/draw ratio is significantly improved; 19 wins and just 2 draws in the last 21 home games versus 13 wins and 8 draws in the previous 21.
The progress made under Jurgen Klopp is encapsulated in these figures. A Klopp team originally difficult to beat has evolved into one where opponents consider avoiding defeat a moral victory.
The remarkable run has also seen 110 goals scored (2.6 goals/game) and a mere 22 conceded (0.5 goals/game).
Individual honours & achievements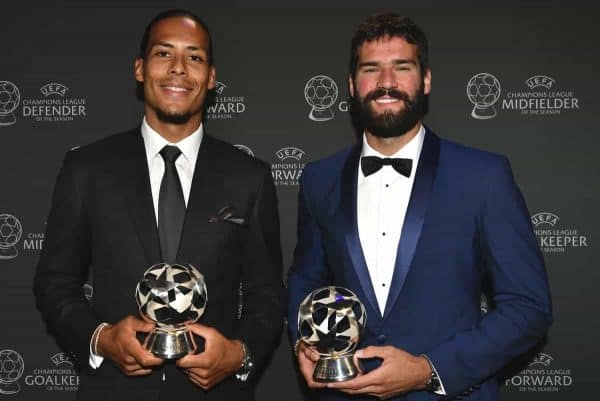 While the team has broken multiple records as a collective, it's worth taking a look at some of the most impressive individual achievements over the last couple of seasons.
Trent & Andy Robertson combined to break the record for assists from defenders in one season.
Virgil Van Dijk won English Player Of The Year, UEFA Player Of The Year and is odds-on to win the Ballon D'or.
Mo Salah won England's Player Of The Year, and the Golden Boot twice.
Alisson, Van Dijk, Trent, Robertson, Wijnaldum and Mane made up six of UEFA's 20-player squad of the year.
Salah and Van Dijk won successive Player Of the Year awards. It is the first time two Liverpool players have done so since Kenny Dalglish and Ian Rush in 1982/3 and 1983/4.
These records and honours are nothing short of remarkable and representative of a brilliant team full of world-class players, with one magical added ingredient…
The Power Of Belief
I once read a quote that said, "Belief is not merely an idea the mind possesses, it is an idea that possesses the mind."
Jurgen Klopp's original 'doubters to believers' speech was much more than a select few words designed to appease or impress fans and owners of his new club.
It was a philosophy; a powerful mandate from a man who knows that the first secret to success is believing in yourself.
The seeds of self-belief were sown that day, have blossomed ever since and are now bearing fruit on the pitch.
As with the players, there is a genuine and unshakeable belief among Liverpool fans that unlike previous second-placed Premier League finishes, this time is different; this time the team and squad are built on the most solid of foundations; that the collective goal has been embraced by each and every member of the squad.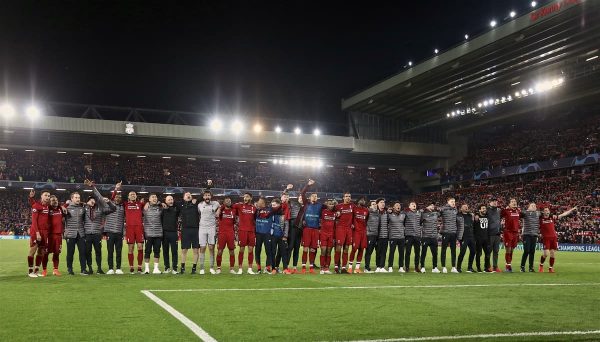 This 'self-belief triumvirate' of manager/players/fans has proven to be both well-founded and essential. It has translated into genuine success.
A miracle Champions League second leg performance against Barcelona followed by lifting Old Big Ears in Madrid was achieved as the current record league run and highest ever points total was achieved.
Additionally, a perfect start to this season has been achieved while juggling a stuttering and condensed pre-season as well as a midweek trip to Istanbul which included extra time and penalties at around 1am.
But the players didn't let the excessive travel, the time difference and the short turn around between games faze them because of self-belief; and believers see the opportunity in every difficulty not the other way round.
No obstacle, no challenge now seems too big for this manager and this team. You can sense the positivity resonating throughout the club in every interview, with every performance and with every result.
You can see it with the fans in bars and pubs, in fan gatherings and in internet groups and forums; and it is both infectious and prophetic – the more the team believes, the more the fans do, and vice versa.
From a team and fan base long hoping to be 'back where we belong' we are now officially back on that magnificent European perch.
While recent rivals Chelsea, Arsenal, Man Utd and Spurs each struggle in various states of rebuild or decline, only Man City now stand in our way.
As it stands, we sit two points ahead of them at the top of the Premier League table after four games.
With this manager and this squad, there is every reason to believe we can be there after 34 more.