Michael Owen and Xabi Alonso followed similar paths from Liverpool to Real Madrid, but their reputation among Liverpool fans could not be much different.
It's not every day that you give Xabi Alonso a call but that's what I found myself doing in early 2018. A contact at Bayern Munich had passed his number onto me ahead of the Liverpool Legends game with Die FCB at Anfield.
I wanted him to be the feature interview in the official matchday programme and he was happy to oblige.
Just like when I used to interview him for the old weekly LFC Magazine back in the days of the Rafalution, Xabi was thoughtful and honest with his answers. He didn't shy away from saying what he thought.
For instance, I asked him what it was like to play under Pep Guardiola at Bayern?
"He wanted to play in a certain style and we managed that. It was another stage of my career and I didn't learn that much, but for my age I was happy to work there with great players."
Hardly the effusive praise that the Man City boss usually gets, eh?

I also asked him about how it feels to return to Anfield as an ex-player, knowing he'd sat in the new Main Stand (is it still new enough to call it new?) to watch Jose Mourinho park a fleet of buses when Liverpool drew 0-0 with the Mancs there four months earlier.
"I was watching the game against United this year. It wasn't the best game but I was looking forward to seeing the new Main Stand because I had been told that it was brilliant," he told me.
"I thought that it was fantastic, but it felt different. The tunnel is not the same, it misses the tightness that the old one had. It is too comfortable now so loses a bit of the mystique.
"But when you walk down it under the This Is Anfield sign and onto the pitch the feeling is still the same for the players."
Again, he was kissing no backsides by glibly gushing about the new Main Stand when many ex-players probably would, but the big thing I took from speaking to Xabi was how important the perception of him amongst supporters of clubs he played for is.
"It is difficult to compare achievements so for me, apart from the titles and the big games, the legacy is important; the link between myself and both clubs," he explained.
"How I felt to be part of things with Liverpool and Bayern is very important for me. I still follow both teams so for me it will be great to be back at Anfield and play for both sides because I feel so strongly for both sides."

Legacy. A small word with a big status in football, particularly at Liverpool. We've always been a collective group of supporters that reveres managers and players more highly than most others.
Only this week a group of Reds travelled to a wet and windy Glenbuck to celebrate Bill Shankly's 106th birthday at the official opening of the Glenbuck Heritage Village with a renewal of the great man's memorial central to that.
How many other sets of fans would put that effort in to mark an ex-manager's 106th birthday?
Alonso remains much-loved by, I'd say, the vast majority of Reds and, now that he's started his managerial career with Real Sociedad B, I can't be the only one thinking he has potential to be a future Liverpool manager.
Yet in the summer of 2009, a year after Rafa Benitez had wanted to sell him and bring in Gareth Barry after feeling he had underperformed for two years, Alonso engineered a move away from Anfield to Real Madrid.
It was a complex situation with factors including his ongoing friendship with fellow-Basque Pako Ayestaran irking Benitez following their fallout, financial incentives, a belief he could win more at Real (despite Liverpool's excellent 2008/09 league campaign) and a desire to return to Spain all in the mix.
Whatever the reasons, and however you perceived it, he ultimately forced the club to sell him.

It was gutting to see him go, although at least a then-record transfer fee of £30 million was secured.
Spunking over half of that on Alberto Aquilani is why the face-palm emoji was later invented, but despite the way in which Xabi left it didn't rile Kopites in the way other departures have.
"Even this summer, with the player himself clearly trying to manoeuvre his way out of Anfield to the Bernabeu despite being contracted to the club until 2012, Liverpool supporters across the world, from Singapore to singing his name, did everything they could to convince him to stay," I wrote in the September 2009 edition of The Kop Magazine.
"When you compare that to how Steve McManaman and Michael Owen were viewed when they decided to swap Merseyside for Madrid, it tells you what kind of esteem Alonso is held in."
Ironically it was that summer when Owen signed for Man United and, in the eyes of plenty of Reds, irreparably destroyed his Liverpool legacy.

His 2004 move to Real had already sewn the seeds as the perception was that he (like McManaman before him) deliberately let his contract run down (whereas Alonso later signed a new deal before forcing his way out) and cost Liverpool in terms of the transfer fee (£8m plus Tony Nunez).
You'll be well aware that Reboot—Owen's new autobiography—was published by Reach Sport (the publishers I work for) this week and has made a few headlines.
I'm also well aware that some of you will not be buying it. "I'd rather read my own obituary," is how one keyboard warrior put it on Twitter.
Fair enough. A red line is a red line and, having spoken and listened to Michael in-depth this week, he knows signing for the Mancs is unforgivable in the eyes of many Liverpudlians.
He did it for professional reasons, but has to accept it came at a cost. If football loses its tribal element it loses a key part of its appeal.
You can't have your cake in Liverpool and eat it in Manchester. End of.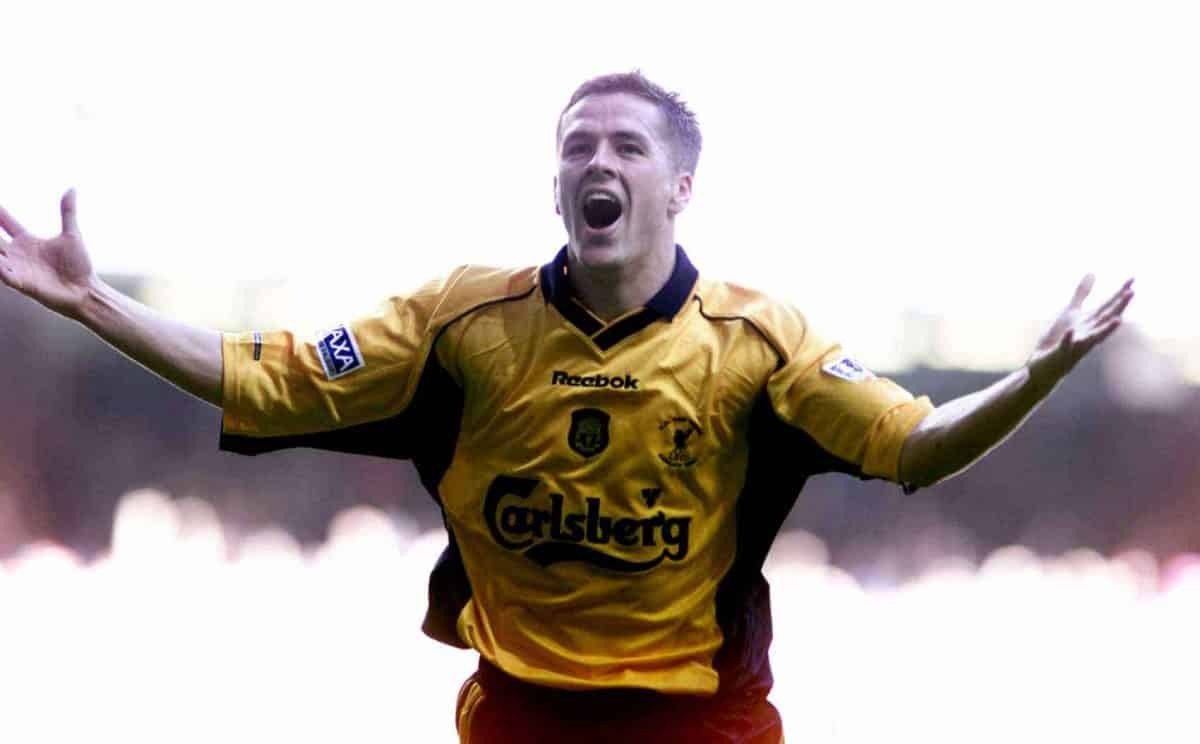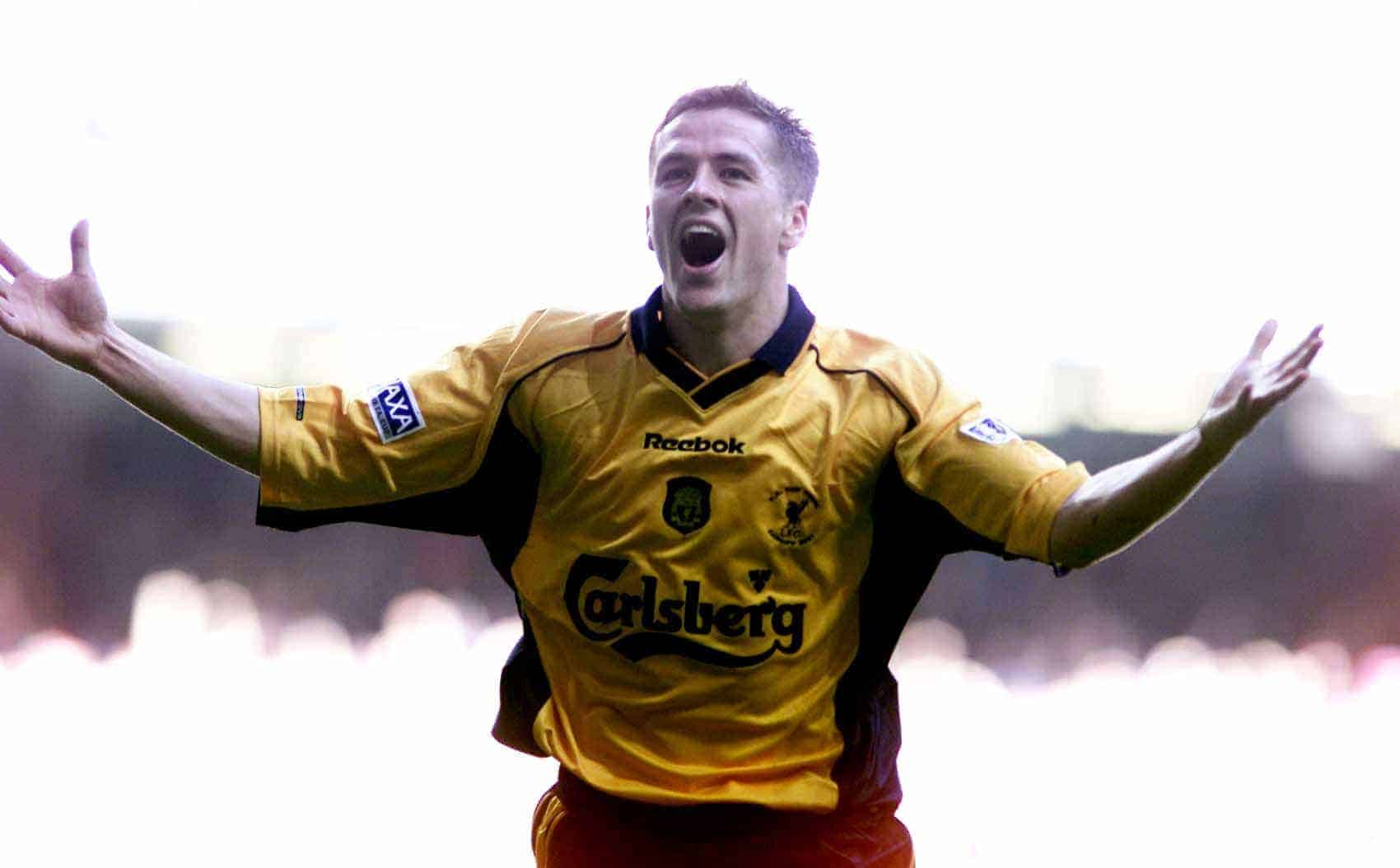 So, while you won't be getting the hard sell from me or a PR campaign—Alan Shearer did that job for us on Twitter—what I would say is that if you're open-minded enough to give someone you've already made your mind up about the opportunity to change your perception, and want a well-written insight into life at Liverpool between 1997 and 2004, then don't rule out reading it.
Opinions can change—as Luis Suarez found out at Anfield in May—and while Michael Owen will never have the same Liverpool legacy as Xabi Alonso, he made a significant contribution in a red shirt and his story isn't as black-and-white as you may think.
---
Chris McLoughlin writes for This Is Anfield each week; he's also senior writer for the Official LFC Matchday Programme and LFC Magazine. You can order Michael Owen: Reboot with 25% off here.