Liverpool were made to fight every step of the way but picked up a very hard-fought 1-0 win at Sheffield United on Saturday.
Sheffield United 0-1 Liverpool
Bramall Lane, Premier League
28 September, 2019
Goals: Wijnaldum 70′.
---
Battling the block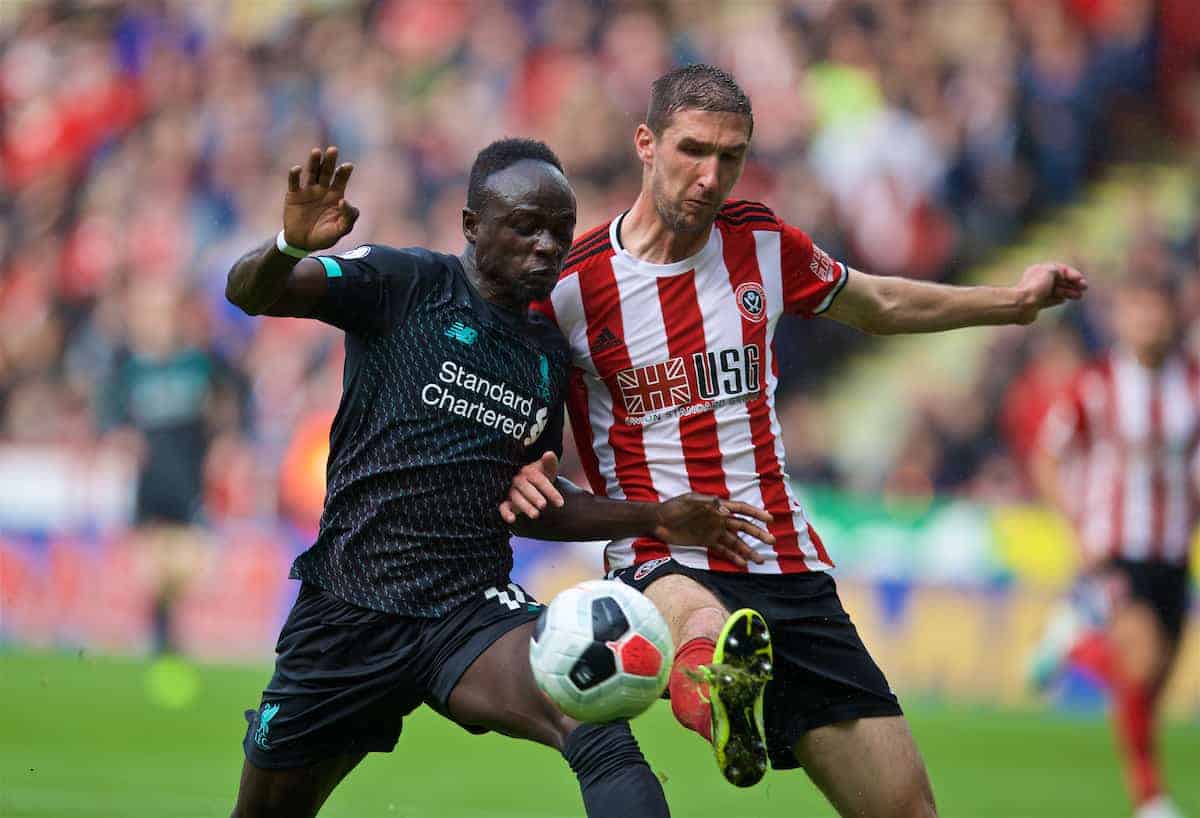 A difficult first half for Liverpool shouldn't have been a surprise: Sheffield United have been very solid for most of their games and had only conceded two goals in the first half of league matches this season.
Sadio Mane should have extended that tally at least once, if not twice, but his chances on goal were the infrequent exception to the rule that the Reds struggled to fashion clear openings against the Blades.
United packed their defensive ranks with hard work and numbers, shifting the wing-backs as much as possible and denying Liverpool room for Andy Robertson and Trent Alexander-Arnold to get forward—and thus nullifying much of the build-up threat the Reds usually have.
There was little space for Roberto Firmino to drop into and wreak havoc, and the old complaint of the central midfielders not possessing enough guile to break teams down became quickly apparent.
Counter-pressing and set-pieces became more important, and the former did lead to two good chances near the end of the first half.
It was a similar struggle after the break until Jurgen Klopp made his first sub, Divock Origi coming on, and changed the system somewhat for the first time, and thus it's still an issue to sort for the boss and the team.
Origi's entrance and different approach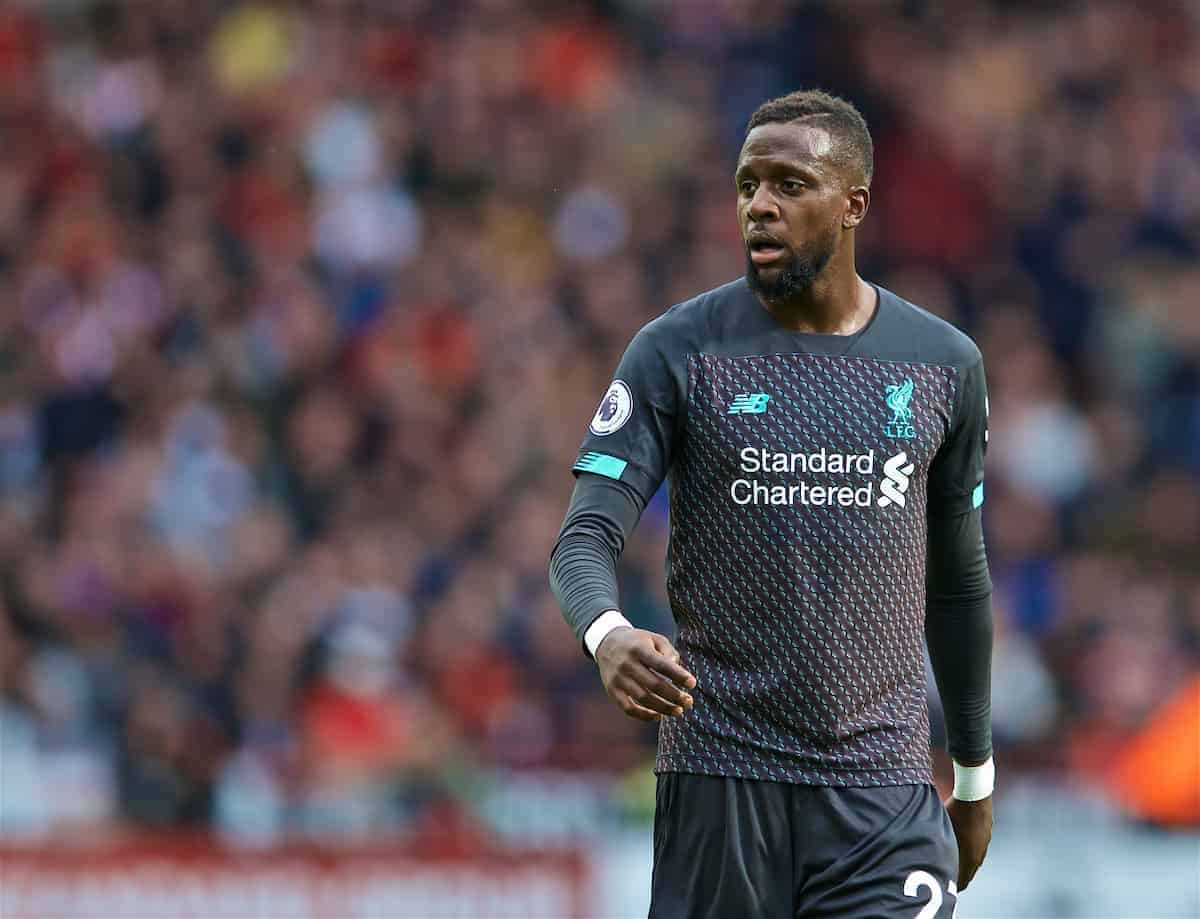 Origi wasn't really involved in the goal itself, but there's no doubting he had a decent impact here for the Reds.
He was direct with his running, stretched the Blades' defence by staying wide to offer an option and wasn't shy about getting a few crosses or low passes into the box.
As well as the personnel switch, the formation suited the Reds better in terms of finding spaces; Firmino was freed up to rove around, the two in midfield had a little bit more space too—fewer sideways passes, with fewer team-mates five yards away—and even the home team pushing forward helped open the game up more.
It's generally admirable that the Reds can play their way and not worry too much about what the opposition does or how they set up, but sometimes a change is required, perhaps a little earlier than has often been the case.
As for Origi himself, he was arguably Liverpool's best forward on the day, with Mane missing his shooting boots, Firmino neutralised for spells and Salah having a real off-day—including a terrible one-on-one miss which would have sealed the game.
No place for the impressive youngsters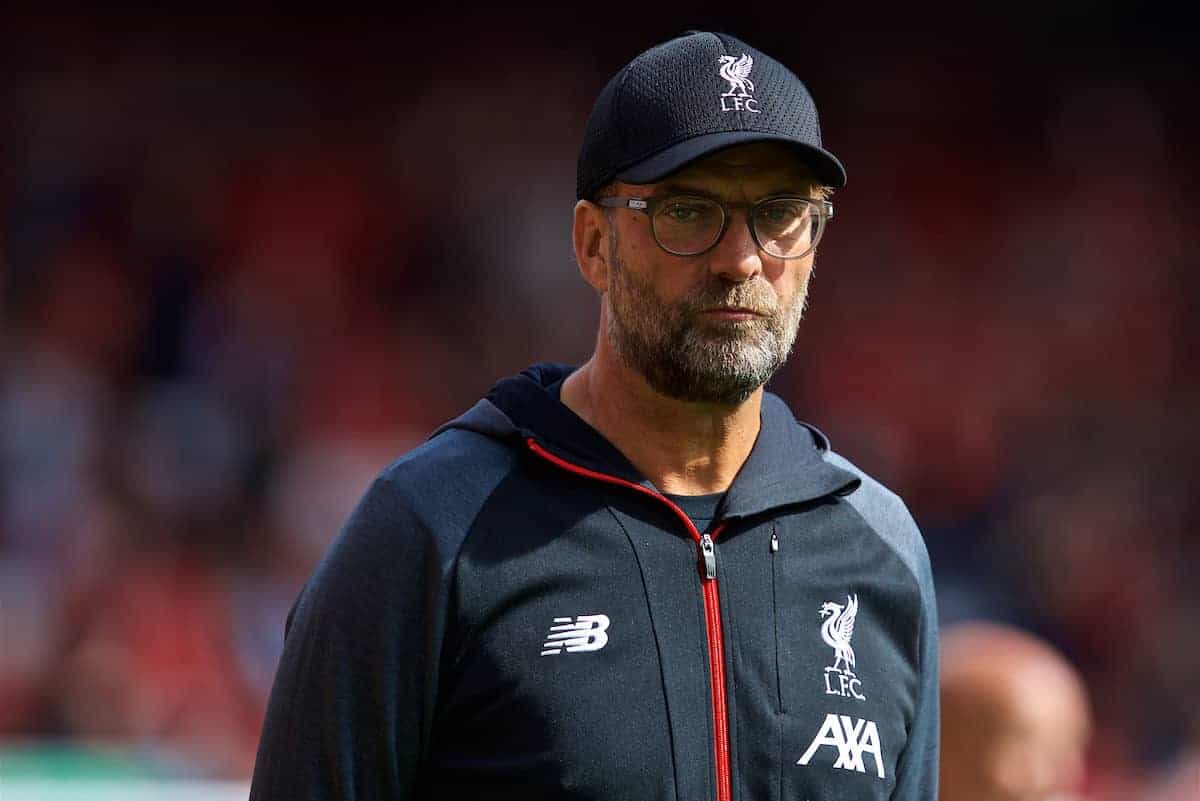 With Divock Origi returning to the squad, but Xherdan Shaqiri out injured since the last league fixture, there remained one "open" spot in the matchday 18 for Klopp to decide upon.
The boss had handed Rhian Brewster a bench spot against Chelsea, but he and several others played midweek in the League Cup, with Curtis Jones and Harvey Elliott particularly impressive.
Instead of another first-team involvement this weekend, though, that last bench spot went to Dejan Lovren, a second centre-back option available for change alongside third-choice Joe Gomez.
With James Milner also there, a full-back back-up option, it's up for debate exactly what another defender was supposed to offer the team for this game, and whether it might not have been better for Klopp to have a wide forward option available.
As much as anything, it would have been a good reward for their midweek exertions, but more importantly given Liverpool better sub choices.
Different ways of winning & a strong defence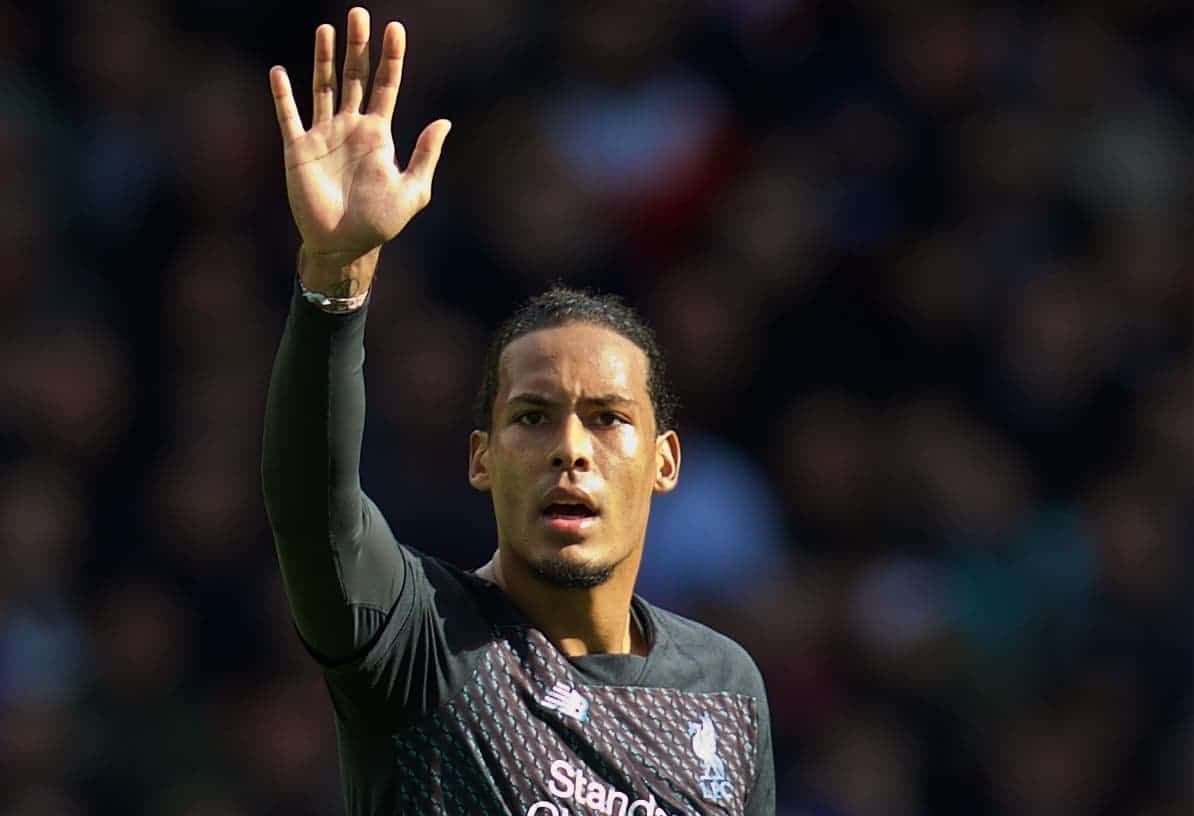 No question, this was the Reds' hardest three points of the season so far—and that's absolutely fine, because it was still another three points.
We can't blitz teams every week, we can't put four past everyone, and when the opposition finds a way to negate our biggest threats, the challenge is to find a different route to victory.
Sometimes, even, Mane and Salah will miss complete sitters, of the sort we'd be mad at if our mates missed down the park.
This time that involved a huge slice of fortune and something of a battering ram, with a fair few long-range efforts and second balls being the biggest chances created in the second half.
Every win counts and this one could prove a vital one come the end of the season.
On a more defensively-minded note, the performance of Virgil van Dijk was exceptional at the back, while Adrian showed good moments of awareness once more and Andy Robertson also put in a tremendous shift with regards his defensive work.
Europe next and response required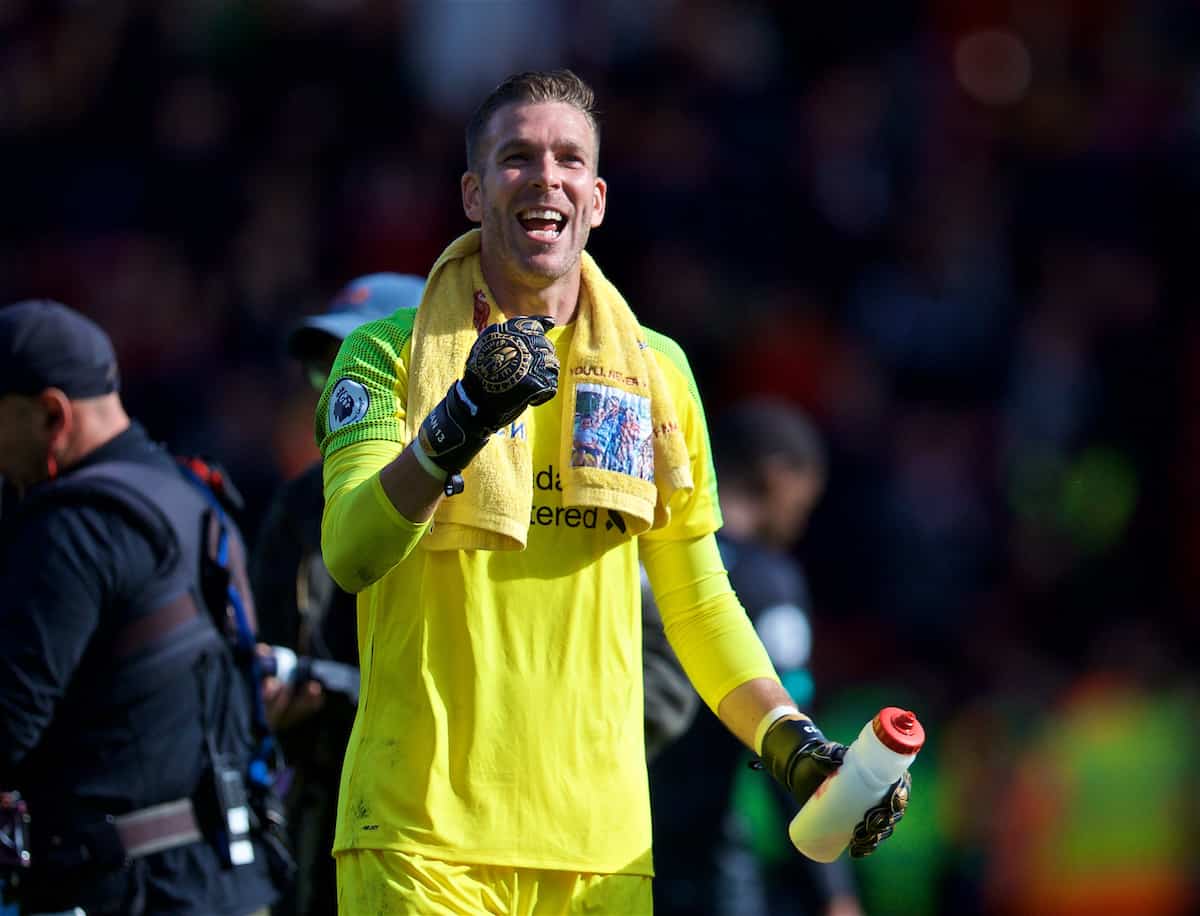 Seven wins from seven is a tremendous start to the season and, at least for a while, the Reds have a nice-looking eight-point lead at the top.
Now it's back to midweek action of a different sort: a second Champions League groups stage fixture, with Liverpool hosting RB Salzburg.
It's must-win, of course; not in the all-out dramatic sense, but because it's at Anfield, because we lost against Napoli and because we want to keep the confidence and feeling of invincibility at home building.
It should be very, very different to this game, with Salzburg on the front foot whenever possible, but that won't make it much less of a challenge or difficult match to get the points from.
The biggest positive from the day to take into Europe, though, is that just about every different challenge is being overcome right now.