It was a "mind-blowing" experience at Wembley prior to the Community Shield clash for Chris Snell's Liverpool choir who sing for mental health.
Mental health takes on a myriad of forms and impacts millions of people around the world every single day, and never has our wellbeing been so important.
There are various organisations, charities and community services who dedicate time and recourses to provide an outlet, open a discussion and dispel any myths or stigmas.
In Liverpool, and across the country, watching or attending a football match allows one to immerse themselves in the action and forget their troubles for 90 minutes. It's an oasis and a safe environment to transcend life's troubles and simply live in the moment.
And a similar feeling is evoked through singing for members of Liverpool's iChoir, who performed You'll Never Walk Alone prior to the Community Shield at Wembley in August.
This Is Anfield spoke to iChoir's musical director Chris Snell (@the_ichoir) about the positive outlet the choir provides and the "emotional experience" of representing the city and the club at Wembley.
Life Changing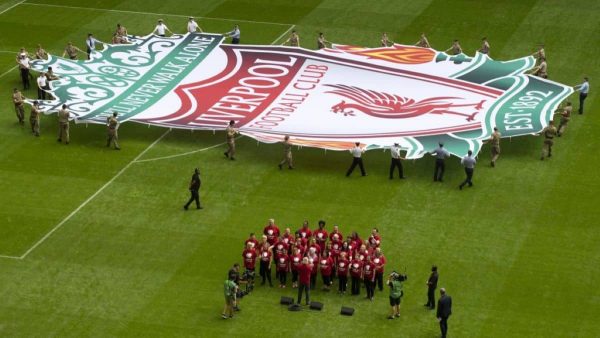 The independent choir based in the centre of the city operates with an open-door policy and revolves around singing for mental wellbeing, establishing a sense of community and having fun while doing it.
While not everyone in the choir has experienced mental illness, a good proportion of those involved have had varying degrees of struggles with their mental health – and it has proved to be life-changing for some.
"The term wellbeing really wasn't around for the first few years of the choir – it was just something we did," Chris told This Is Anfield.
"But we had people coming who had not been out of their house or they came with a carer or some cases two carers.
"And it was astonishing to see how fast they started travelling on city transit on their own, coming on their own accord with nobody with them.
"I realised at that point the choir, aside from the singing itself, was a little community that they felt they could comfortably be a part of.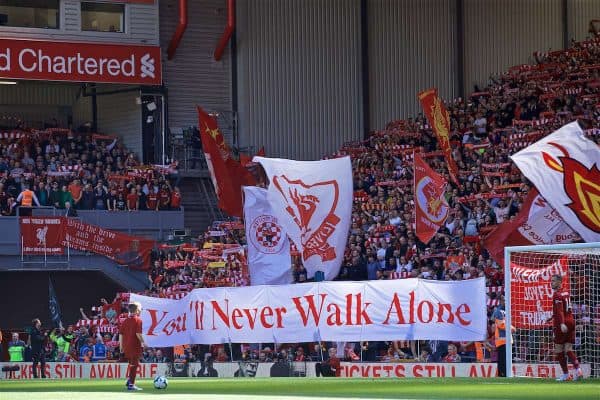 "I think the whole wellbeing thing is a good tag to throw to it because all of us in some way fall under this sort of umbrella of our mental health being great or not so great on any given day.
"I don't know what it is about singing, but when you sing you're listening to the person next to you and you start to listen more and be more in the moment instead of listening to that internal dialogue or thinking about all the negatives in life.
"It's kind of a buzz to have a positive impact on the community just by virtue of what you do for a living. It feeds you in a positive way."
And it was that very feeling which saw Chris take up the invitation to be a part of the launch of a new initiative which provided him, and the members of his choir with a "mind-blowing" experience at the home of English football.
Liverpool Pride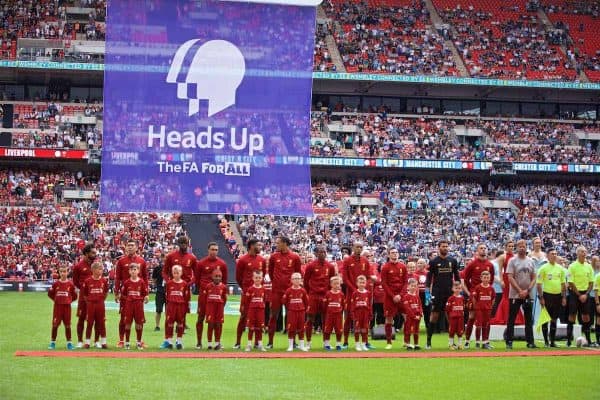 The Football Association in conjunction with Heads Together, a mental health initiative, created a new campaign – Heads Up – to use football as a vehicle to share the message that mental fitness is just as important as physical fitness.
It comes as a result of the awareness and the need to open the lines of communication as the world of sport has been subject to years of stigma surrounding mental wellbeing.
And it was a no brainer for Chris and the iChoir to help launch the campaign at the Community Shield, which was made more pertinent with an anthem which personifies standing by one another in a time of need.
"The FA is trying to get people talking in general right across the board, about mental health, feeling comfortable about it and that you shouldn't feel embarrassed about it in any way," he explained.
"So, when they asked us, we just said 'we'll absolutely do it.'
"They sent down a coach and picked us up at five o'clock in the morning and took us to London. We didn't have to do anything, they fed us and looked after us.
"I'm not a rabid football fan, I've always followed it to some extent, but this experience has turned me into one – not a rabid one – but certainly a much more attentive one.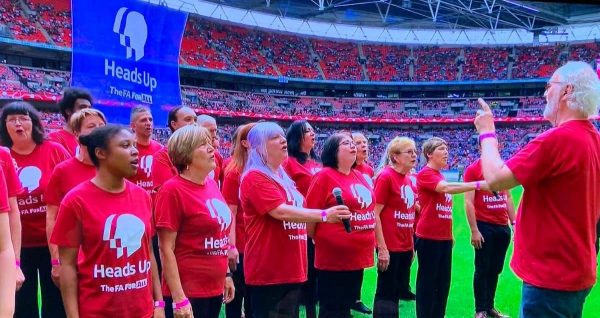 "I think there were about 30,000 tickets allocated for Liverpool fans, but more than that actually attended, and when that many people start singing along with you with absolute pride and gusto it sends your hairs on end.
"It was a real rush. You get goosebumps and it makes you quite emotional. I would have to say I damn near cried.
"I know that sounds odd but when you're standing out there and they're with you and you're a part of it, that's an incredible experience in front of 80,000 people. It was just amazing.
"It was a once in a lifetime experience. How many people can say they stood on the pitch at Wembley and sang to 80,000 people?
"It was mind-blowing, it's the only way I can describe it. It was really truly mind-blowing. I'm so pleased that we are asked to do it and proud that we are asked to do it, but more so proud to be representing Liverpool and the club."
And Chris was not the only one who felt the pride and magic that the moment provided as his 30-strong choir were "walking on air" in the days following.
"They put a lot of work into as we had to do a recording which was then pumped through the system at Wembley, with us singing on top, because clearly 30 of us couldn't compete with the stadium on our own.
"But they were on a right royal buzz afterwards. We had a rehearsal two days later at St. Bride's Church and they were still walking on air.
"They're still absolutely on a buzz about it, just the experience in general and representing Liverpool was a real moment of pride for all of them."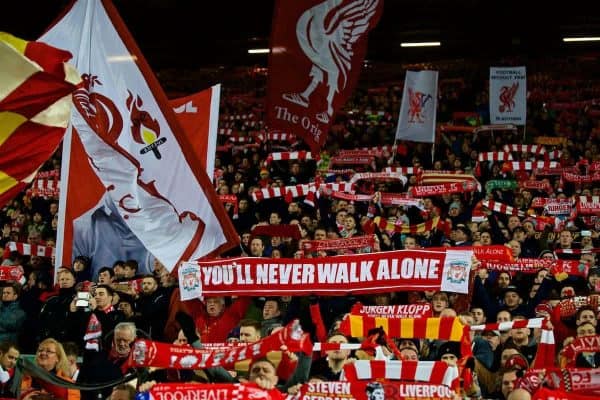 After making memories which will last a lifetime at Wembley, Chris and his team are eager to create more and continue to share their talent and message as far as they can while also raising valuable funds to keep the choir running following ruthless cuts.
And a visit to the spiritual home of You'll Never Walk Alone is at the top of the wish list.
"The choir doesn't need a ton of money just something regular, we get a trickle and then a year later we are in the same boat and so it's a huge issue for us. But we're quite happy to do anything, sing at another game – Anfield would be the dream!"
---
Thanks again to Chris for speaking with us, if you would like to find out more about iChoir or help in their fundraising efforts you can do so here.