Jurgen Klopp acknowledged Liverpool had to be resilient and faced a tough challenge as they won 1-0 in the Premier League at Sheffield United.
The Reds' 100 per cent record remains in league play with seven wins from seven, but they were pushed all the way by the top-flight newcomers.
Gini Wijnaldum eventually scored the winner, thanks to an awful goalkeeping error, and the Reds had to ride their luck at times with some good defending and profligate finishing.
After the game, the boss spoke to reporters in his press conference and was full of praise for the home team—as well as a little relieved to have the three points.
"If it had been a draw, I would sit here and say that's what they deserved, what we deserved. But with the goal we got the three points which leaves me pretty happy.
"They are a proper unit with team, manager and crowd all together. It feels like a wall you're playing against."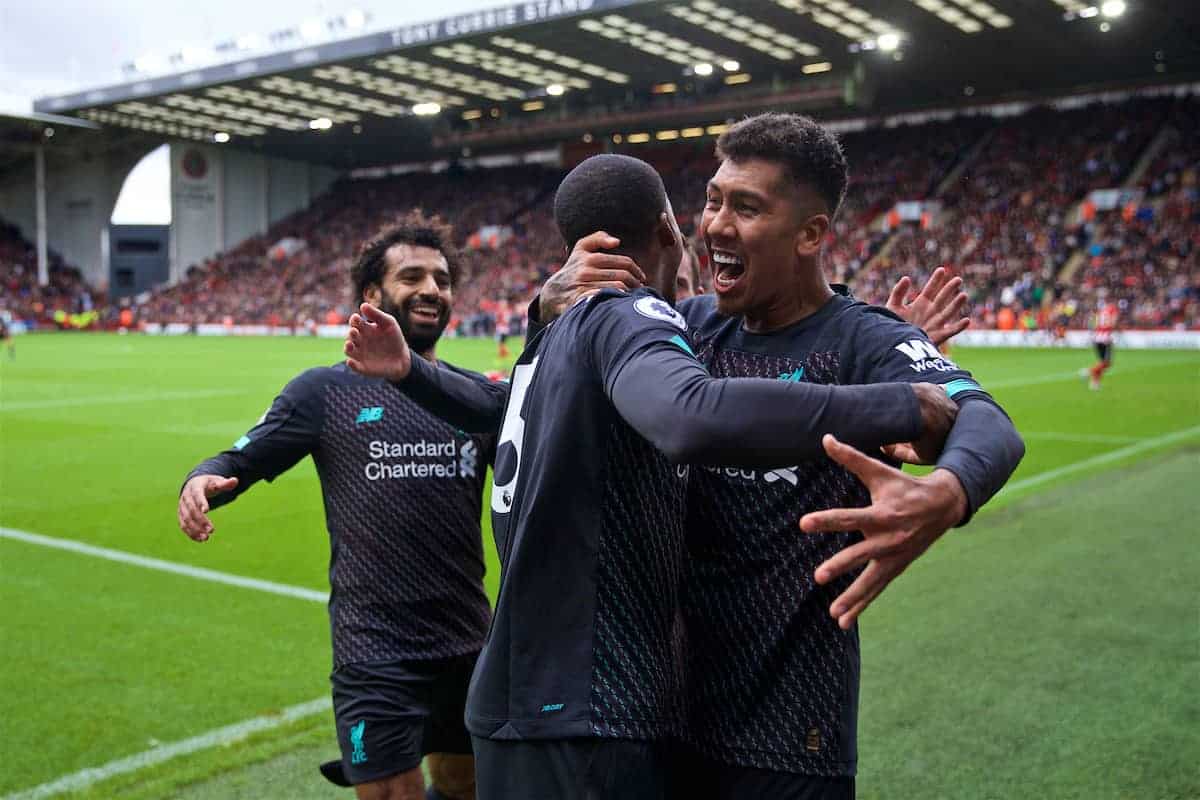 That said, Klopp noted that his team had plenty of chances to win the game anyway, with the finishing somewhat lacking—but praised his players for taking another win regardless.
"We had still big chances, nearly no-brainers, but that's how it is. We had luck around the goal for sure, unlucky for Sheffield United.
"It could have clicked, there were moments…but we didn't score.
"Eight times [winning] 1-0 is more important than one time 8-0, let's say it like this!"
The Reds will be hoping for an improved performance in midweek as they head home for a Champions League game against Salzburg, but as Klopp notes, the most important trait is to simply keep winning.