Pepijn Lijnders has explained how the Liverpool staff "consciously decided" to head into 2019/20 with a small squad, as they "try to create a new generation."
The depth of the Reds' senior ranks decreased over the summer as Simon Mignolet, Alberto Moreno and Daniel Sturridge left, with only Adrian brought in as a first-team regular.
This decision has been criticised, particularly due to the lack of options at left-back which saw Andy Robertson produced a mixed display in Napoli in midweek after going into the game lacking fitness.
But ahead of Liverpool's clash with MK Dons in the League Cup—for which they are set to rotate heavily—Lijnders told reporters how the decision was made in order to promote youth.
"Our club is about creating this culture," he explained, filling in for Jurgen Klopp at Melwood.
"I think it's really important to have an inside pathway, to promote young players, to give them opportunities.
"But I don't believe in just giving opportunities, it has to be the right opportunity at the right time with the right players.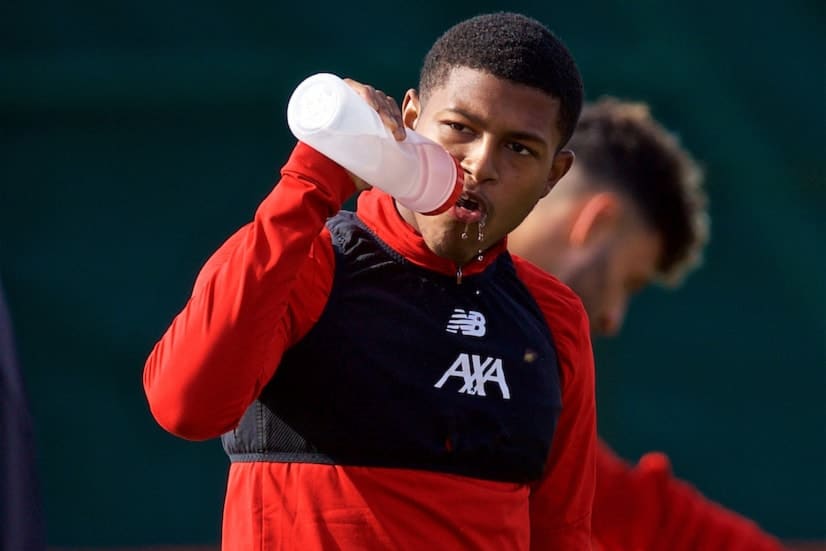 "Because young players need examples around them, they need models and they need to be able to compete.
"If we put young players in a game with senior players around them, that's the perfect way to develop. First they can see, and they are protected.
"So say we play a left winger, a young one, and our left defender or left midfielder is a senior player, that triangle, that side, he gets protected.
"Young players need models, they need players around them to learn from, instead of criticism.
"That's what I really like about these moments in the season, that we can create a combination of this.
"One, the hunger to win; and second, because it creates development. It makes our young players stronger.
"But again, it's not always about opportunity, it's about the right moments, the right context, the right collective, with the right players around them."
The likes of Dejan Lovren, Joe Gomez and Adam Lallana are likely to come into contention for the clash in Milton Keynes, and Lijnders sympathised with their position.
But as he continued his explanation, he described Liverpool's squad options as "game-changers," and insisted that they and the club's youngsters are required in a variety of situations.
"They should be prepared, of course it's not easy because every human being wants to be involved constantly," he added.
"But everybody knows, and the last season proved and showed, that the season is so long, with so many competitions.
"And this year ever more: we had the Super Cup, we had the Community Shield, we have the Club World Cup.
"We consciously decided to have a small squad, because we want to promote young players and we want to create this culture.

"If you create a big squad it will not happen, if you create a squad with talent around, these talents will get opportunities.
"That's also really important to understand, we are creating a new generation, we try to create a new generation."
Among those youth talents who will be in the frame on Wednesday night are Caoimhin Kelleher, Rhian Brewster and Harvey Elliott, while Curtis Jones and Adam Lewis could also be involved.