James Milner's career to date has taken him from Elland Road to Anfield and has seen him accumulate memorable stories and fascinating insight along the way, which is now etched in his book Ask a Footballer.
Photographs: Jon Shard
I would not claim myself to be an avid reader across various genres, rather preferring to hone in on a wide array of sports, and specifically the life of a professional, whether past or present.
At some stage in one's life I feel most will have daydreamed about what it's truly like to live life on the other side of the white line, what it takes to make the grade – and stay there – and, in football, the inner workings at club and international level.
There are an abundance of books out there which do just that and yet I nearly always find myself enchanted by each and every story, and Milner's Ask a Footballer proved no different.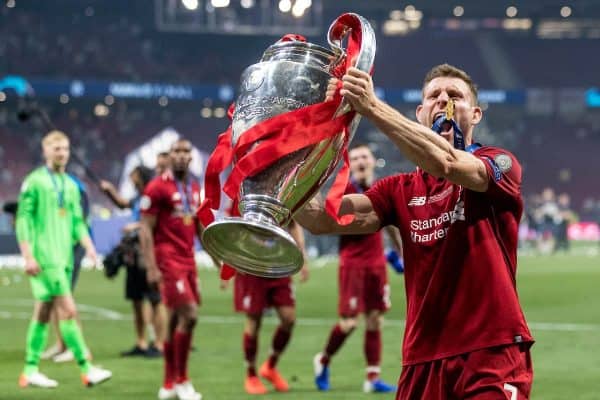 Milner clearly states that it is not an autobiography – and it is not in a traditional sense – but the book, written with Oliver Kay, does guide you through his life growing up in Leeds before he joined his boyhood club as a youth player and takes you all the way through his time at Newcastle, Aston Villa and Manchester City to present-day at Liverpool.
With over 17 years of experience to his name at six different clubs in England and on the international stage, Milner inevitably has an abundance of insight and knowledge to share and has the tales and stories to boot.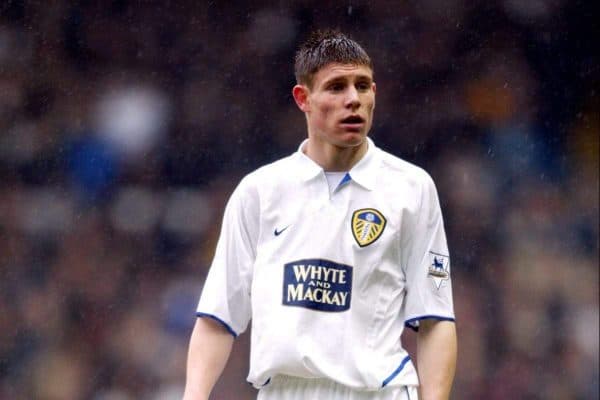 Going into it I knew thousands of fans had submitted questions and that the book would pose as a Q&A, but admittedly, I had not expected it to evoke the feeling that you were sat in your front room or at the pub having a chat with the man himself.
I had instead anticipated that his personality would not be able to shine through and that a formal approach would take precedence over a more natural flow.
Instead, it effortlessly sucks you in, where his self-deprecating sense of humour both played into and juxtaposed the persona of 'Boring Milner'.
And so, I couldn't help but laugh out loud at times when he answered all the hard-hitting questions regarding the great milk debate for tea, how much Ribena would be needed to fill the European Cup, his 'beef' with Lionel Messi and what his life would be like without Divock Origi.
Milner's humour, which fans have now grown accustomed to on his social media accounts, is intertwined throughout and is presented in all its glory – especially when he picks out a certain Scot residing at Anfield for a jibe or two.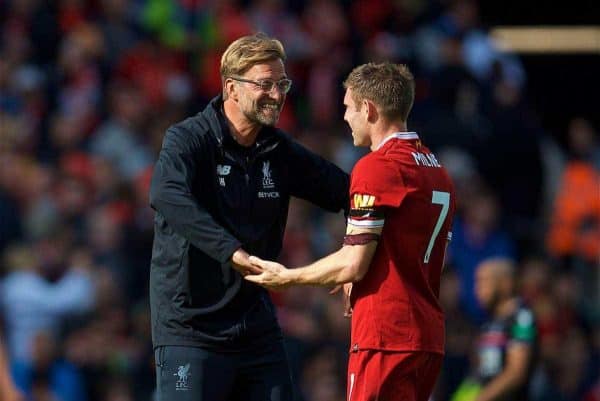 But equally as fascinating is the overarching theme, which takes you through how a footballer prepares week by week and how it can vary game by game – with matchdays broken down all through Milner's point of view over the course of his career under various managers and with a plethora of teammates who have left an impression, for better or worse!
It inevitably means the book leapfrogs from one topic to the next, but the questions from each chapter act as the compass to steer you through not only the ebbs and flows in Milner's career, but also the success and struggles that come with life as a footballer and a professional athlete.
And from that, what strikes you throughout is his fierce competitive spirit, his love for football and family and the admiration for those he has played for, with and against throughout his career to date.
While Milner has spent the majority of his career away from Anfield, for the Liverpool faithful it's not only an insightful read into the Reds' recent European triumph, the inner sanctum and his role within it, but it also provides a rare glimpse into the psyche and experiences of a player who has proven to be a consummate professional and a jack of all trades since his arrival.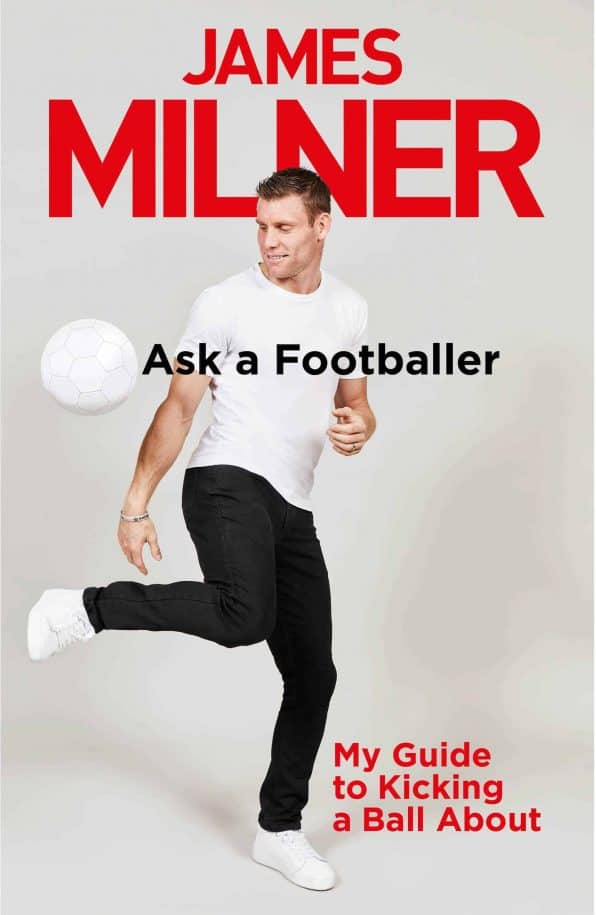 Photograph: Jon Shard
* Ask A Footballer is published by Quercus and will be released on 31 October 2019. Pre-order the book from Amazon here.