In the latest edition of 'My Liverpool Life', Alex Malone shares his tales and memories of supporting the Reds from both near and far.
I started supporting Liverpool because…
My very first memory was as a 4-year-old, and my Uncle Joey picking me up in his arms. He'd always ask me "who's the best team in the weeeelrd" in his broad Scouse accent. I would answer "Liverpool" without knowing a) who that was, exactly and b) that I was actually from the City of Liverpool!
For the next several years, as a little nipper, Uncle Joey and his brother, Uncle Tommy would constantly bring me Liverpool gifts; match programmes (I still have hundreds of them from the 1960s) and even the big white badge with the Liver Bird on it that my uncle swears was from the shirt of Ian St John! He knew everyone, my Uncle Joey, so I have no reason to doubt it.
My first game was…
Anfield, Saturday, August 22nd 1970. I was just 9 years old, and I still remember the boyhood excitement to this day.
Liverpool v Huddersfield. Bill Shankly in the dugout and me in the Annie Road. Does it get any better for a young fanatic? And who took me? Uncle Joey, of course along with my 17-year-old sister. We went to a pub on Belmont Street first, with Uncle Joey sneaking my underage sister a drink. "Don't tell yer arl fella or yer mum," he warned me. I never did; well, until now.
To confirm his claim of 'best team in the weeerld' Liverpool hammered Huddersfield 4-0 with John McLaughlin and Alun Evans both grabbing braces. That was good enough for a starry-eyed, 9-year-old me to know, yep, he was right.
My favourite season supporting the Reds was…
Even though last season is one of THE great Liverpool seasons, it has to be 1986 for me. King Kenny's first season as player-manager, the almost two decades of dominance was finally rewarded by the elusive double of League Championship and FA Cup. Not only that, but we beat Everton to second place in both.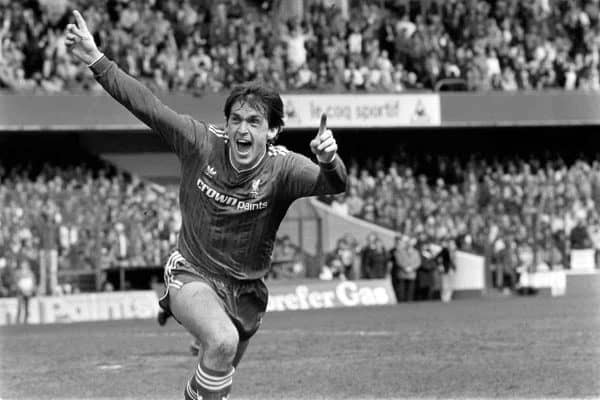 But what made it extra special and personal for me, was that I was there for the FA Cup final at Wembley as well as at Stamford Bridge to see King Kenny score the goal that sealed the title.
The 'double' of League and FA Cup was a genuine 'holy grail' back then and to beat the Blues at Wembley was incredible – and in an astonishing atmosphere with 100,000 Red and Blue Scousers intermingled throughout the stadium.
Rather than gloat, the final whistle gave rise to two songs, sung 'as one' by all 100,000 fans. "Merseyside, Merseyside, Merseyside" boomed out across London followed by 'Are you watching, Manchester." It was magnificent.
Nowadays, I follow the club…
I left Liverpool in 1987 for Canada, and have lived in California since 1995. Then, I had to drive 25 miles to a British pub at 6am on a Saturday morning to see the game; they were the only ones with one of those flying saucer satellite dishes… and that only IF the game of the week was the Liverpool game.
Luckily, it often was. There were around 20 of us 'die-hards' back then who wouldn't miss a live Liverpool game come what may.
Nowadays, there are Liverpool Fan Clubs all across Southern California, and indeed the United States. San Diego, Carlsbad, Orange County, Long Beach, LA and Pasadena are all within a 100-mile radius; several of these have far in excess of 400 members each. Liverpool FC is absolutely MASSIVE in the US these days.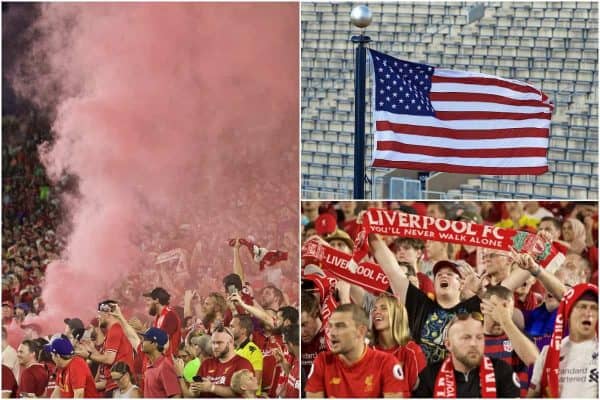 I'm also one of the founders and organisers of the KOPCON Liverpool Supporters Convention in Las Vegas. 2019 was the first-ever KOPCON and coincided with us winning our sixth European Cup.
The next one is in June 2020 and we are absolutely thrilled to have Roy Evans, Terry McDermott, Bruce Grobbelaar, David Johnson and Howard Gayle all confirmed for it. That too has expanded my friendships across the massive North American Liverpool fan base. It's really great fun to be able to go to any number of pubs and have them absolutely jam-packed with ONLY Liverpool fans singing their hearts out from the first minute to the last.
Liverpool is a unique club because of…
Well, I'd like to come up with something clever and innovative here, but the reality is that the old cliché is correct; it is a global club that feels like a family! There is a bond, even amongst strangers, as long as you support this team. There is a camaraderie unlike any other club on the planet and I sincerely mean that. I honestly don't see anything like it with any other club.
If you wear your LFC shirt anywhere in the world, you will be approached by smiling kindred spirits, and new friendships are immediate. That shirt and that badge are iconic; it is not just a badge of LFC, it is a badge of honour & great pride – and it comes with an added bonus – not only does it attract fellow Reds; it also keeps the man united fans away.
My best story involving the Reds is…
Maybe not the most exciting story ever, but a personal and cherished one.
When Bill Shankly resigned from Liverpool in 1974, I was in second year at St Edwards College in West Derby. Shankly lived in a modest terraced house, within the same grounds and a stone's throw from our school.
So, when he retired, to stay fit, he would jog around our school field every day at noon. The school was within its own grounds, so there was no public spotlight. He always, always wore a red and white tracksuit. I would sit and watch in awe from the school playground as my idol ran by me every day. We weren't allowed to bother or speak with him, but I didn't mind as I'd have bottled it anyway if I could.
But for a young Red's fanatic, it was a dream come true, and one I'm sure millions of Reds around the world would have loved to experience.
I once met…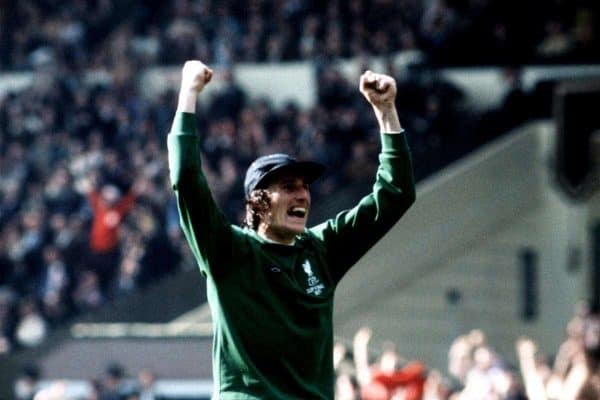 I told you about my first game against Huddersfield; Ray Clemence was in goal that day. That same year, I played in an under-10s league and we won a cup and came runners-up in our Huyton League.
For the awards ceremony, the guest-of-honour, handing out our medals, was none other than Ray Clemence. I was excited beyond belief.
We were told to wear our 'best shirt and shorts' so I did. My freshly washed and ironed Liverpool Kit. When I arrived, every other kid (and there were dozens) was in their Sunday best-collared shirt and dress shorts!! I was horrified and humiliated and wanted the ground to swallow me up – as you do when you're nine.
That was until I went on stage to receive my medal from Ray, who put his arm around me and whispered in my ear, "you're the best-dressed kid in the room." I still smile today recalling that moment.
I got involved with This Is Anfield…
Back in the early internet days, I used to write match reports for fun and post them on the Red & White Kop forum. I did it regularly, then one day, out of the blue, I received an email from a fella named Matt Ladson who was starting up a new website; This Is Anfield.
Matt asked me if I would be interested in writing articles for the new site, and I jumped at the chance. 17 years later, I'm still doing it and it's been brilliant!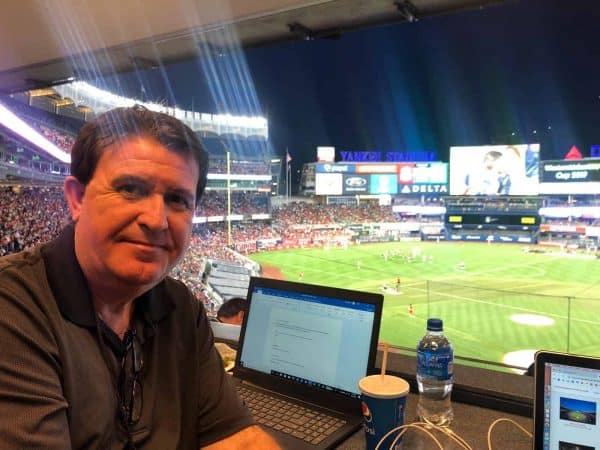 I represented TIA on Good Morning Britain in Istanbul 2005, and have also represented TIA in the media for the tours of the United States. From writing random match reports to asking Jurgen Klopp questions at post-match press conferences has been quite a journey.
All those years ago when I left Liverpool, one of my big worries and regrets was leaving my beloved Liverpool FC behind. I need not have feared; I feel just as close to them now as I did the day I left. And always will.
If I could have dinner with three people from Liverpool's history I'd choose…
Shanks – no doubt. To this day, I'm enthralled by his interviews, his wisdom, his insights and fierce determination. I would love to 'pick his brain' and just hear more about his philosophy of life. I was lucky enough to manage people and teams throughout my career and I modelled my entire style in terms of team building and people management on Shanks. He was and is my greatest inspiration and role model.
Sir Kenny – from a working-class Glasgow family, a young protestant becoming a Celtic legend, to his astonishing career, and his incredible life, I'd love to hear more. The man is not just a Knight, he's a Saint when it comes to the incredible work he has done on behalf of the Hillsborough families and charities in general. It would be an honour just to be in his presence.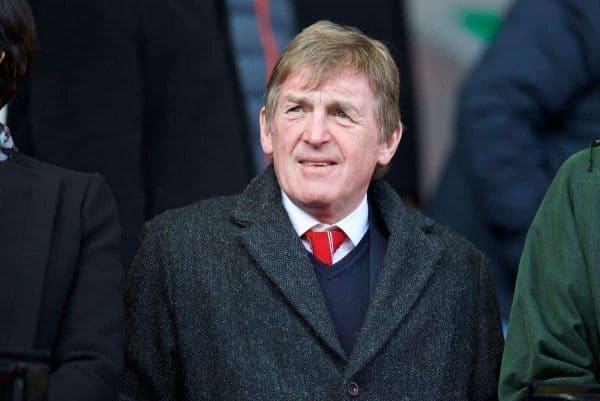 Jurgen Klopp – it's no surprise that all three of my choices are absolute Legends of the people; all three with the highest morals and ethics. Klopp has been referred to as a 'modern day Shankly' and I concur with that comparison.
He has enabled and energized the club and fanbase like no-one since the great Shanks, and – like him – is laying a new foundation of success; a new 'bastion of invincibility.' Another with an incredible outlook not just on football, but on life, I'd be intrigued to meet the man when the cameras aren't rolling, as I know he'd be at least as fascinating as when they are.
---
* Thanks to Alex for sharing his 'Liverpool Life' – look out for more from this series on This Is Anfield.