Liverpool's tremendous start to the 2019/20 Premier League campaign has seen Jurgen Klopp named Manager of the Month for the second month in succession.
During the month of September, the Reds beat Newcastle 3-1, Chelsea 2-1 and Sheffield United 1-0 in the English top flight.
Those results kept Liverpool's 100 per cent record going, while we have also since dispatched Leicester in the league prior to the international break.
Klopp's ability to consistently inspire the Reds to victory has given Liverpool an early surge of optimism in the quest for a long-awaited league title. As the only team to have not yet dropped a point in the campaign, it has also, unsurprisingly, seen Klopp crowned the top boss for the month again.
Indeed, Klopp racking up the Manager of the Month awards mirrors Liverpool's own brilliant form over the last six months or so: stretching back into last season, he has won it three of the last four occasions it has been handed out.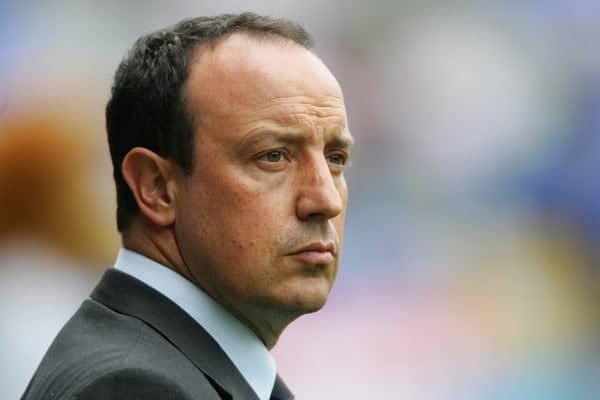 In winning two consecutive awards, Klopp has matched the achievement of former Liverpool boss Rafael Benitez, who also managed the rare feat of winning it back-to-back, in November and December 2005.
In the 14 years since Benitez, only five managers—Carlo Ancelotti (Chelsea, March/April '11), Manuel Pellegrini (Man City, Dec '13/Jan '14), Claudio Ranieri (Leicester, March/April '16), Antonio Conte (Chelsea, Oct/Nov/Dec '16) and Pep Guardiola (Man City, Sep/Oct/Nov/Dec '17)—have won the awarded in consecutive months.
Of course, Klopp is denied having won four in a row as well by Guardiola's monthly victory in April, as City did enough to stay one point ahead and go on to win the league title.
With one win down already in October, Klopp could yet make it three in a row in a few weeks' time; the Reds have Man United (away) and Tottenham (home) to play in the Premier League this month.
Roy Evans also managed the achievement for Liverpool, in December 1995 and January 1996.