Xherdan Shaqiri has given the oft-heard admission that he wants more game time, but takes solace in being one of the leaders in the Liverpool dressing room.
The Swiss international has missed the last couple of fixtures through injury, but even before that had been a peripheral performer this season.
Having started 2018/19 well, he tailed off in form and fortunes throughout the second half of the campaign, and that pattern has continued under Jurgen Klopp this term.
Even so, the wide forward doesn't think he made the wrong move in switching to Anfield, explaining in an interview with Schweizer Illustrierte that he has been part of a very important side.
"Not a second did I regret the move to Liverpool. Many have written me off at Stoke, but who can claim to have switched directly from a relegated team to a Champions League winner?
"I was in the starting XI in the return leg of the Champions League semi-final against Barcelona, which will go down in club history.
"And because of my two goals to defeat rival Manchester United, the [fans] still often call me a legend."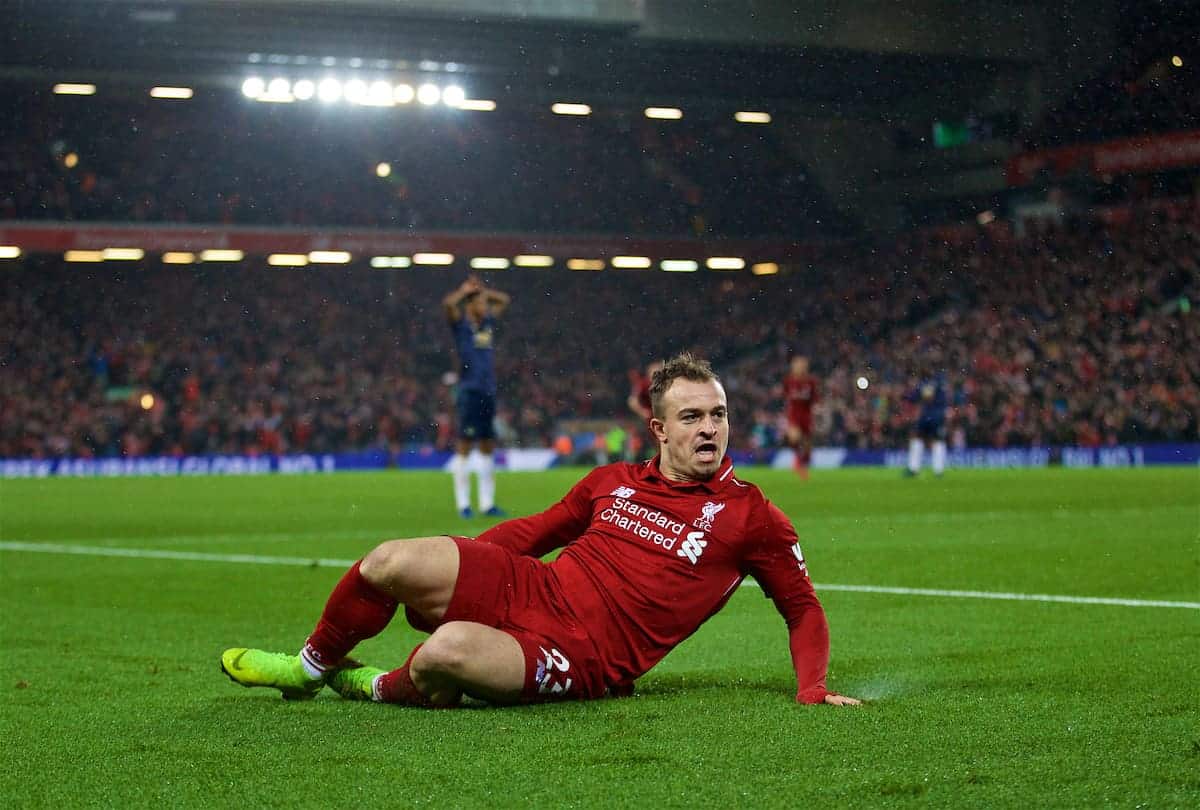 There remains, naturally, a wish to be more involved in the current team, but it's hard to make a case for changes after the team has racked up eight straight league wins this term.
That stretches to 17 when including league games at the back end of last season, too, and Shaqiri is unequivocal in stating that he remains on good terms with Klopp—and has an important role within the squad among the players.
"Of course I'm dissatisfied that I do not play more often. If a pro doesn't, he's in the wrong job.

"[Klopp] can not personally discuss the role of each player, that's normal. We have a big, top squad, and many have to wait for their chance. I never have had a problem with the coach. He knows that I am ready.

"Apart from the fact that I would like to play more, I'm happy in Liverpool. I have a certain status in the team because I am one of the more experienced players. I think I'm one of the leaders."
After missing a call-up for his national side during the last international break to fight for his place at Liverpool, Shaqiri will hope that after the current break his fortunes change somewhat at Anfield.
Big games, three competitions and the relentless pursuit of wins mean his talents will be required sooner or later and, as he says, Klopp knows he is ready.