Liverpool picked up their first away win of the group stage in the Champions League with an improved showing in a 4-1 success at Genk.
Genk 1-4 Liverpool
Champions League Group Stage (3), Luminus Arena
October 23, 2019
Goals: Odey 88′; Oxlade-Chamberlain 2′, 57′, Mane 77′, Salah 87′
---
Different approach or rewarding the form?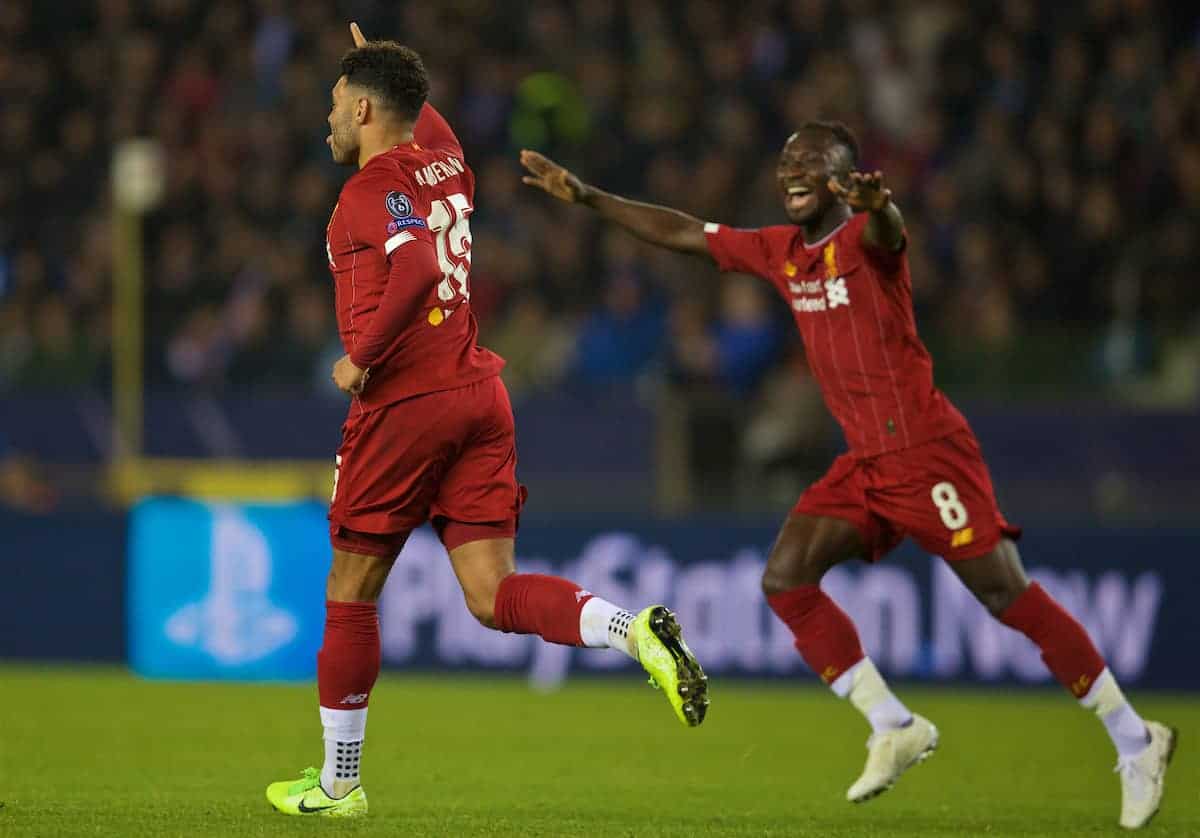 The starting lineup was always going to have a number of alterations this time around due to fitness and unavailability, but Jurgen Klopp's eventual choices perhaps spoke volumes.
Dejan Lovren came in at the back, perhaps due to his decent outing against Leicester before the international break, while James Milner was also recalled at right-back, also having played well against the Foxes.
Both came in ahead of Joe Gomez, who had mixed reviews with his own last appearance—or was Jurgen's decision to bench the younger defender simply due to the fact he could cover the entire back line?
The same arguments could be made in midfield.
Were Alex Oxlade-Chamberlain and Naby Keita put in because of good sub appearances against Man United?
Or, were they included ahead of Gini Wijnaldum and Jordan Henderson for the tactical probability of having lots of possession, high upfield, and being more inclined to get in the box, be adventurous with their passing and getting shots away on goal?
Klopp has usually looked to reward those who are fighting hard to win their place—with performances, not just work rate—and perhaps these switches were another indication to his squad that places are up for grabs.
Away days in Europe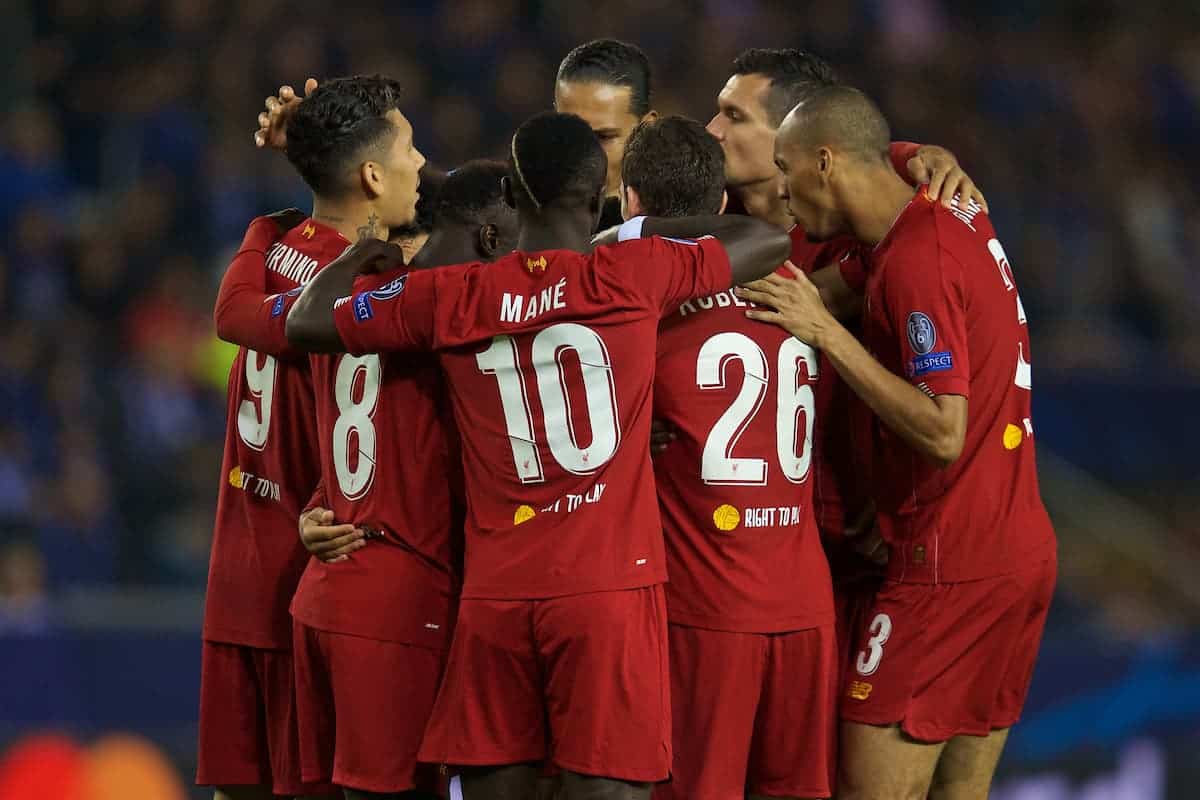 Liverpool's struggles to win away in the Champions League has been highlighted of late, with it being two years since the Reds managed three points on the road in the group stage—despite reaching two finals in that time.
Of course, we've won when it mattered most: Bayern, Porto and Man City are among those who were beaten on their own patch, as well as the final in Madrid being away from Merseyside of course.
A trip to Genk, then, seemed to be the perfect opportunity to end that barren run—though Napoli's 0-0 draw in Belgium showed that the Reds would have to earn the win.
They couldn't, then, have asked for a better start.
An early goal set the tone for the dominant spell and, even with Genk having a few moments of their own, Liverpool always had the quality and the movement to carve far more chances.
A pleasingly clinical night, with technique and intent and a little bit of luck, and we're back on the winning track in Europe.
The importance of goals from midfield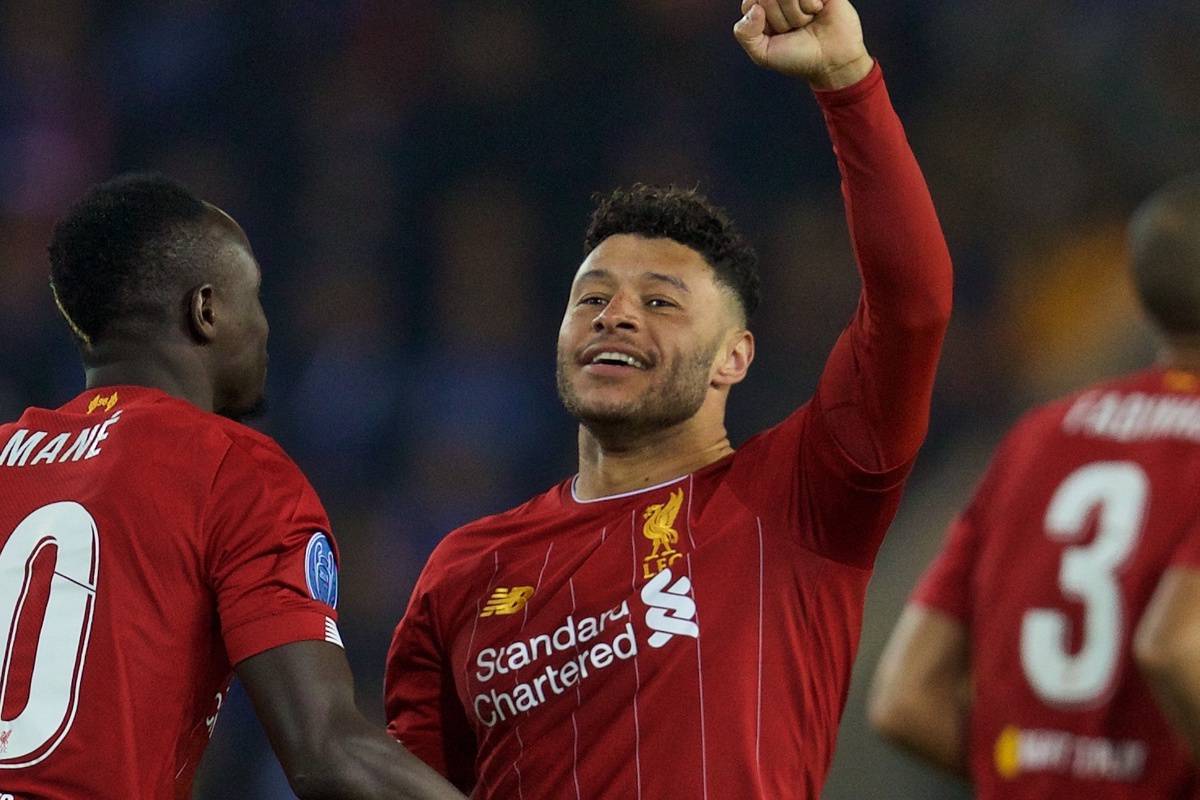 About those two in midfield.
It was a year-and-a-half between goals for Oxlade-Chamberlain, but his strike was a timely reminder for some of his team-mates that No. 8s are expected to contribute in this way as well.
He's the most keen, and most capable, of the group to get those efforts away—but we've seen at times that the front three can't always be on fire and in those instances, other players need to chip in.
Two goals for Oxlade-Chamberlain on the night is one fewer than Keita managed in all of last season, as many as Henderson has managed in two years and the three months of this campaign, and equal to the tally notched by Adam Lallana between 21 May 2017 and this Sunday just gone.
Mane and Salah put some gloss on the scoresheet, but opening teams up and getting the Reds' collective noses in front requires more than just a reliance on the attack.
This was a skewed match, perhaps, given that only two starters—right-back Milner and…centre-forward Firmino, bizarrely—didn't attempt at least one shot, but it still serves to highlight two important points.
One, we have the players who can carry a threat from the second line. And two, that we need them, and need others to follow suit. Not this match, perhaps, but in others.
Elite level end product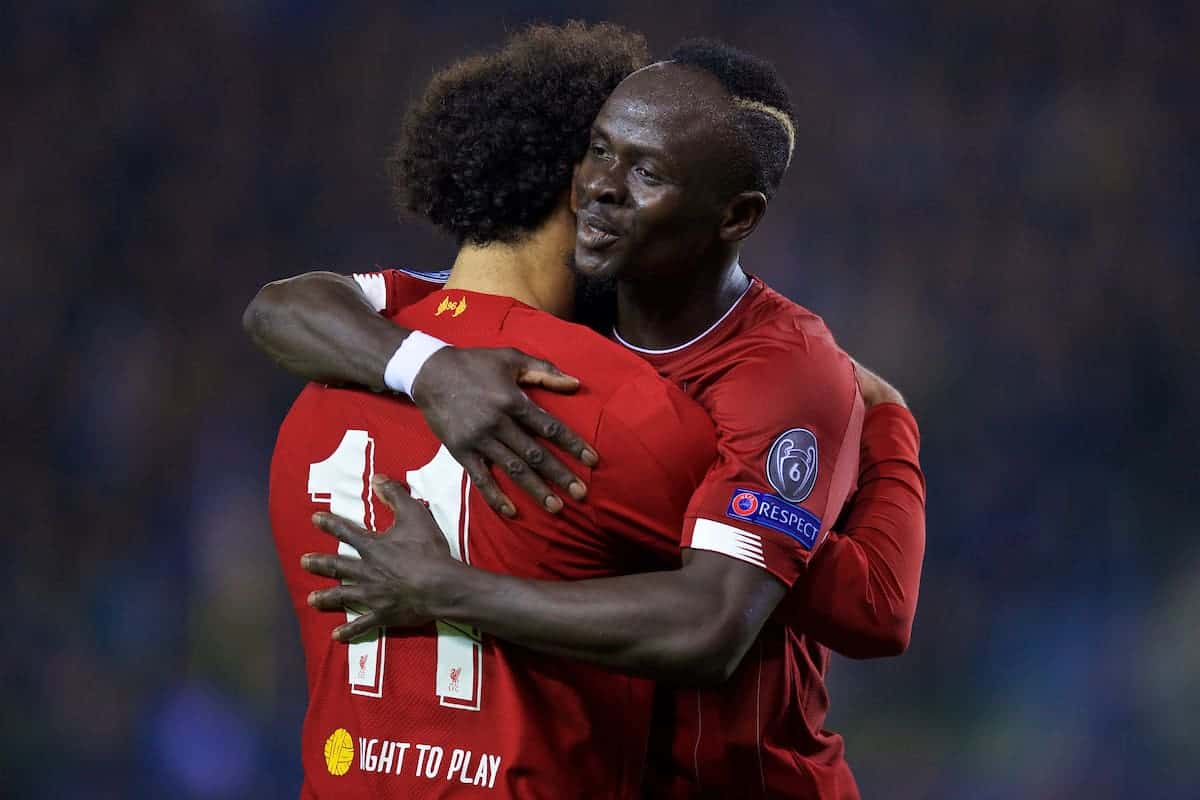 Salah wasn't in particularly great form in Belgium, which makes it hugely enjoyable, laughable or downright terrifying—depending on your point of view and team you support—that he still managed to claim a goal and an assist.
His strike to round off the win was excellent, a smooth turn away from two defeners and finish on his weaker foot, while the assist for Mane was well-timed, perfectly weighted and entirely irritating for all those who wished to continue the "not passing to each other" debate.
Mane himself, meanwhile, was industrious and energetic without ever really being brilliant—yet also scored, a very well-taken goal, and could have had another.
It's indicative of the overall level of confidence and quality that the attack can contribute even when not on top of their game.
Indeed, that Firmino was the brightest and best of the bunch yet didn't even have a shot speaks more volumes of the variety of talent in the attack, the selfless nature of his game and the brilliant mix the Reds have at their disposal.
Big games keep coming and a big step in the group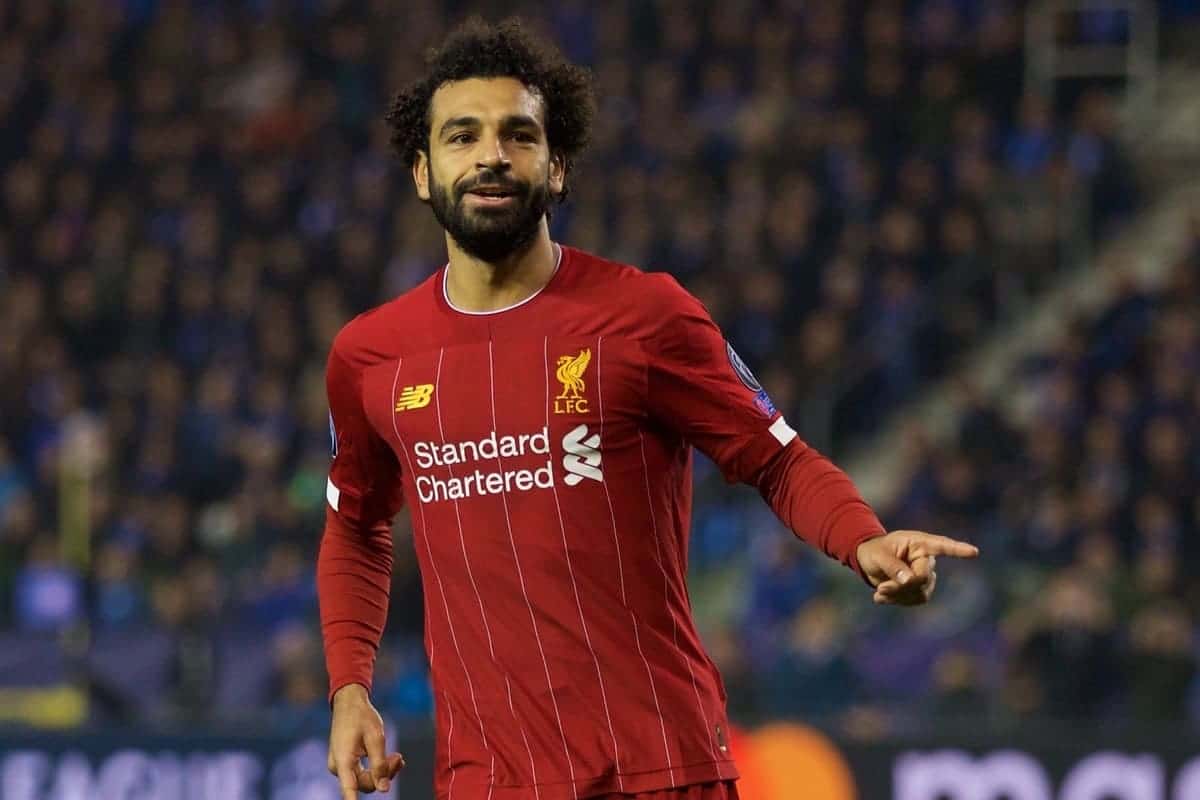 Two games down since the international break, still another five to come in quick succession.
A return to winning ways at the weekend in the Premier League is a must, now made all the more difficult by Spurs remembering they are a football team, not a floundering bunch of misfits.
It's fair to suggest they'll be wanting revenge for Madrid, as well as simply being desperate for points to close the gap toward the top four.
And we need to win to keep our own gap in place: between us, and the rest. Anfield remains a formidable fortress, and we'll need it to prove exactly that on Sunday.
Chances to rotate can lie ahead in all three games thereafter, arguable, against Arsenal, Villa and Genk—before the big one, at home to Man City.
Klopp still has us on the winning path; let's stay firmly on track and clock up three points with unbearable regularity. After all, that's what we do best.