Liverpool's last win at Old Trafford was in 2014, when Luis Suarez and Steven Gerrard scored for the Reds. It's a record that needs changing on Sunday.
It was Gerard Houllier who famously declared his Liverpool side were 'ten games from greatness' as the 2001/02 season drew to a thrilling, but ultimately heartbreaking, climax.
Born from an unshakable and justifiable belief in his players, the quote has been used as stick with which to beat the Frenchman ever since. The fact this statement preceded the unravelling of a promising and trophy-laden reign hardly helps.
In fact, despite coming two years before his eventual dismissal, this one sound bite is compared to famous last words.
Since then, Reds managers have made a point of focusing solely on the next game, publicly at least. Indeed, this stock response is recycled at nearly all of Jurgen Klopp's press conferences—intended possibly to repel headlines, but definitely to focus attentions, both of his players and maybe even himself.
Eight-point lead or not, Liverpool would be wise to look no further than next weekend and a trip to Old Trafford—history tells us as much.
Wheels falling off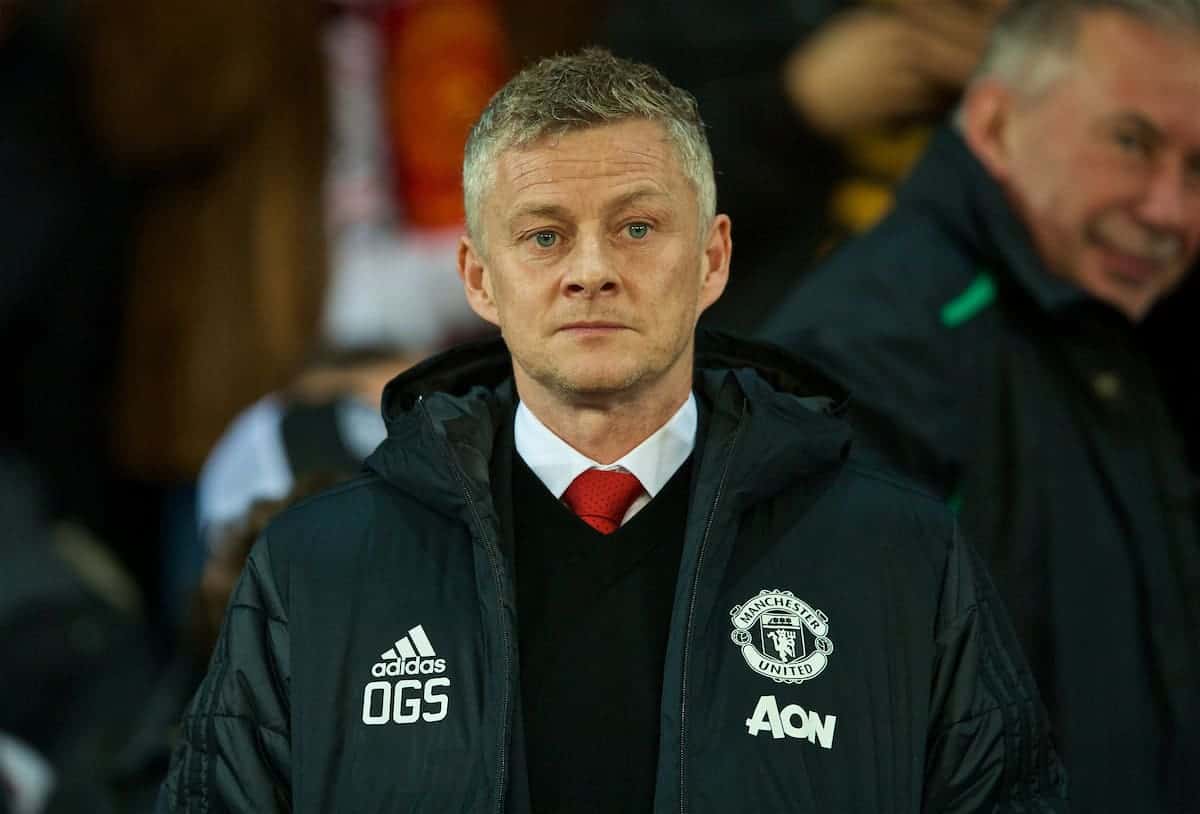 Be in no doubt; Manchester United are a shambles. If Liverpool slipped from their late 80s perch, the self-proclaimed 'biggest club in the world' have nosedived from theirs.
In Ole Gunnar Solskjaer they have appointed an imposter no more equipped for the United hot-seat than Ed Woodward is for the role of Chief Executive.
Since 'taking the wheel' permanently in late March, the Baby-Faced Assassin has proceeded to career off-road and into a 12th placed ditch from which few believe he can realistically recover. Sleepwalking from game to game, they are creating few chances and earning fewer points. It's frankly glorious and theirs is a downfall we can all revel in.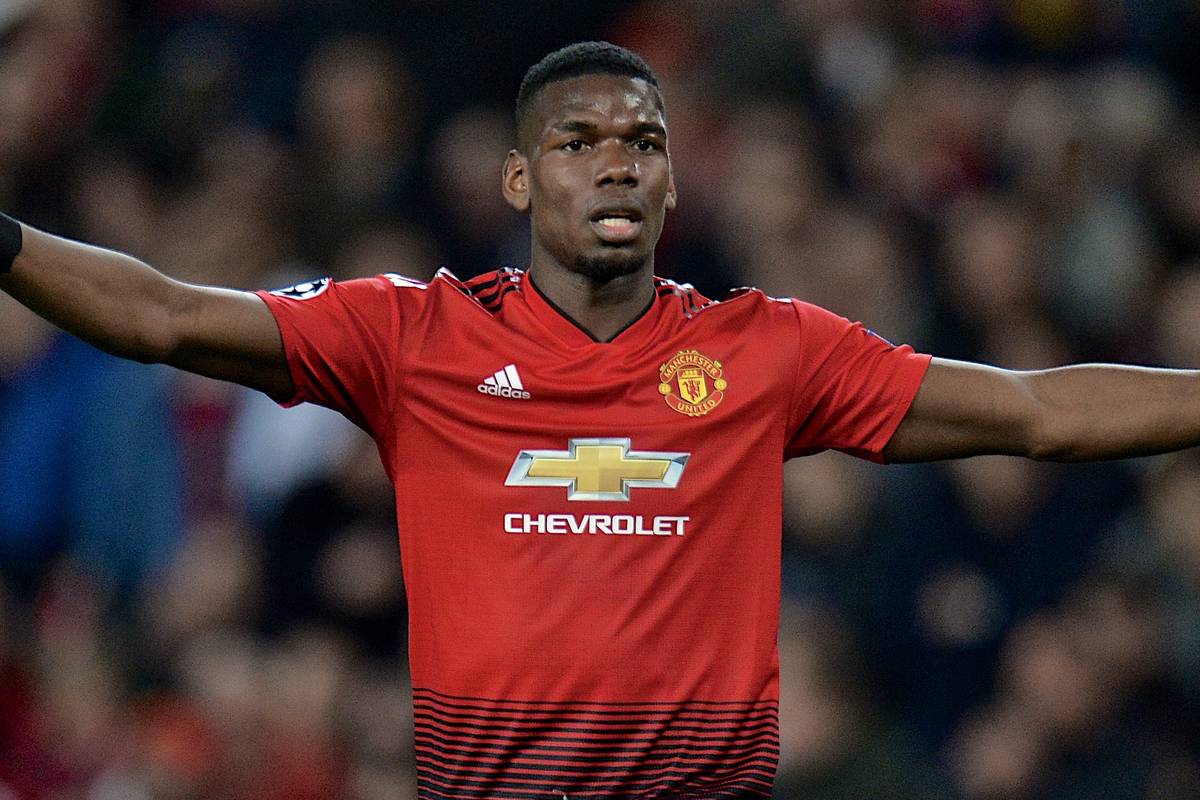 Yet you'll be hard-pressed to find a Liverpool supporter certain of victory at the home of our fiercest rivals. If such pessimism is the result of a complex, it's one our squad may well share.
On our last visit to Old Trafford, for example, the hosts were there for the taking. The Reds entered the game on the back of a stuttering run but still led their old foes by 14 points. If a gap destined to become a chasm wasn't reason enough for optimism, the home side then suffered three separate injuries in the opening half an hour. The stage was set.
Rather than push home their physical and footballing superiority, however, the Reds seemed inhibited and absent of any real cutting edge. It's an all too familiar story when we travel down the East Lancs.
Recent visits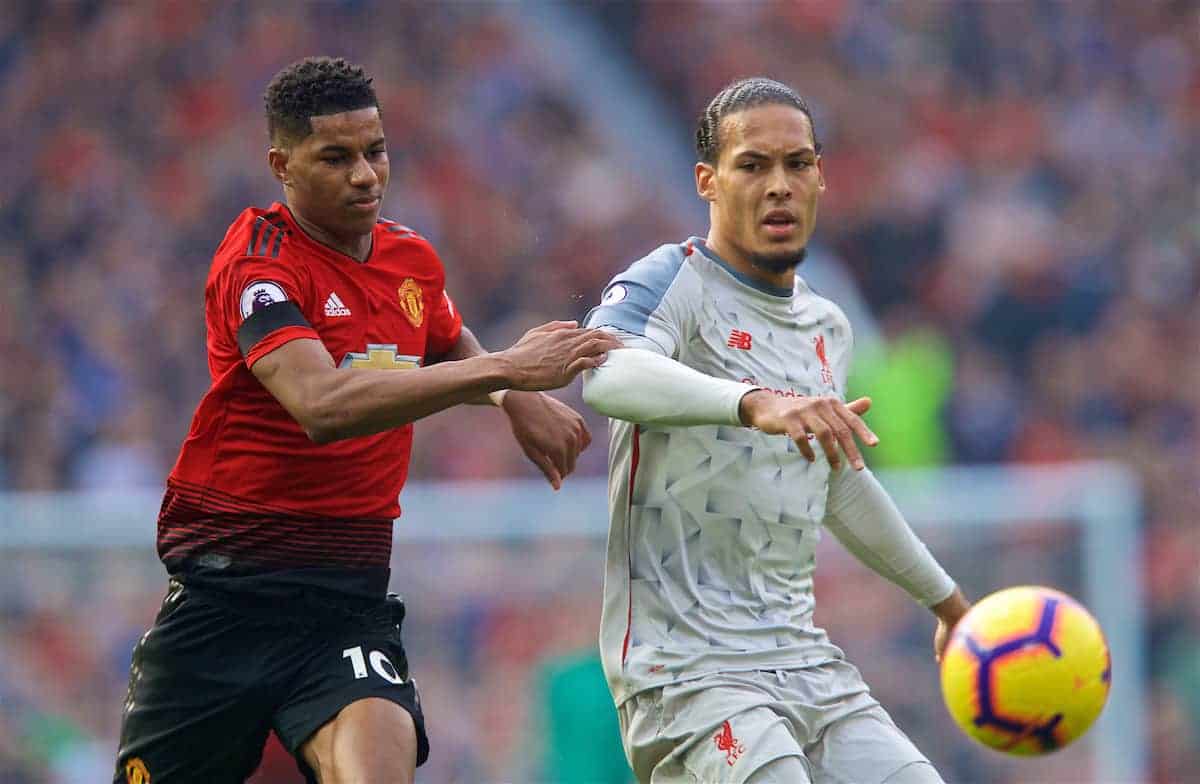 We kept the ball but did next to nothing with it. Come full time, in fact, there was the distinct impression both sides had shaken hands well before and agreed upon a share of the spoils.
Attempting to pick holes in a 97-point haul is ridiculous and a pastime best spent by anoraks and Twitter trolls. That said, there was a pervading fear that afternoon that what historically may have been one point gained was, in fact, two lost…and two precious points at that. So it proved.
This disappointment was just the latest in a long line of frankly awful results and performances in Manchester.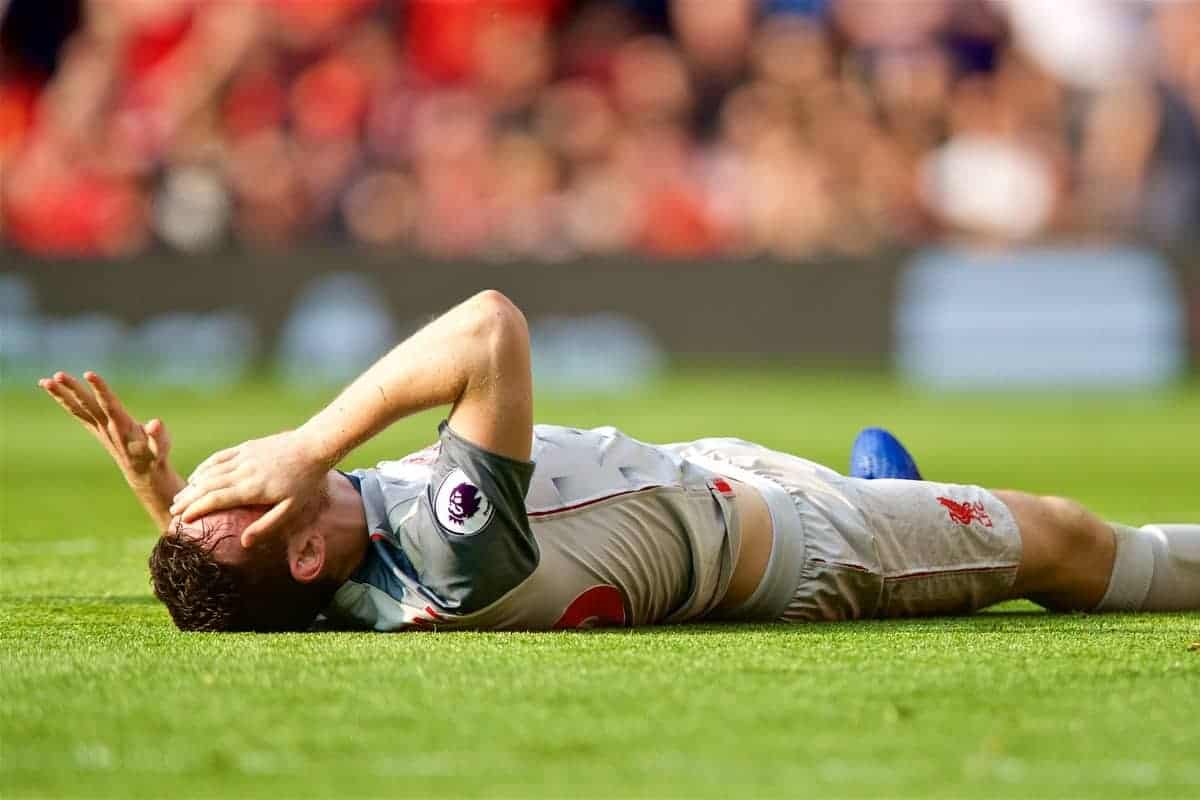 In the Premier League era, the Reds have won just five of 27 encounters at Old Trafford—by some distance their worst record away to any established top-flight opponent.
But, of course, football wasn't invented in 1992, despite what Sky may have you believe. Going back further makes for just as grim reading.
Depressingly, Liverpool have played 95 competitive matches at Old Trafford and come away victorious on a mere 17 occasions.
Of course, no team has a divine right to dominate a fixture, particularly one away to a European powerhouse. Even so, given the calibre of players and managers we've boasted in our post-war history, not to mention the enormity of the rivalry itself, the scarcity of wins is that bit more galling.
Major rivalries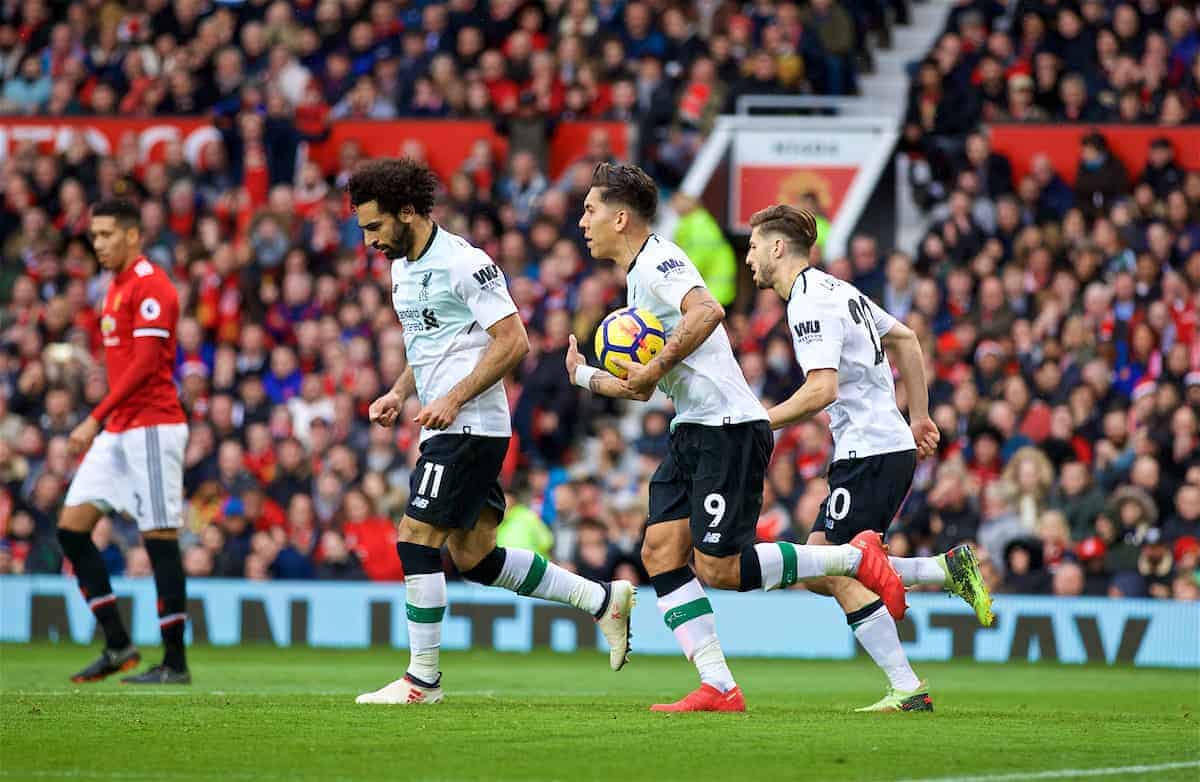 For context, Liverpool's win ratio at United is 17.9 per cent. When compared to grudge matches of similar tempestuousness and standing, this sorry statistic serves to underline our underperformance.
Barcelona, for instance, have a 25.2 per cent success rate at the Bernabeau and Celtic a 27 per cent equivalent at Ibrox. Elsewhere Boca Juniors have somehow escaped River Plate triumphant (and unharmed) 11 times – mustering a win ratio of 30.5 per cent in the process.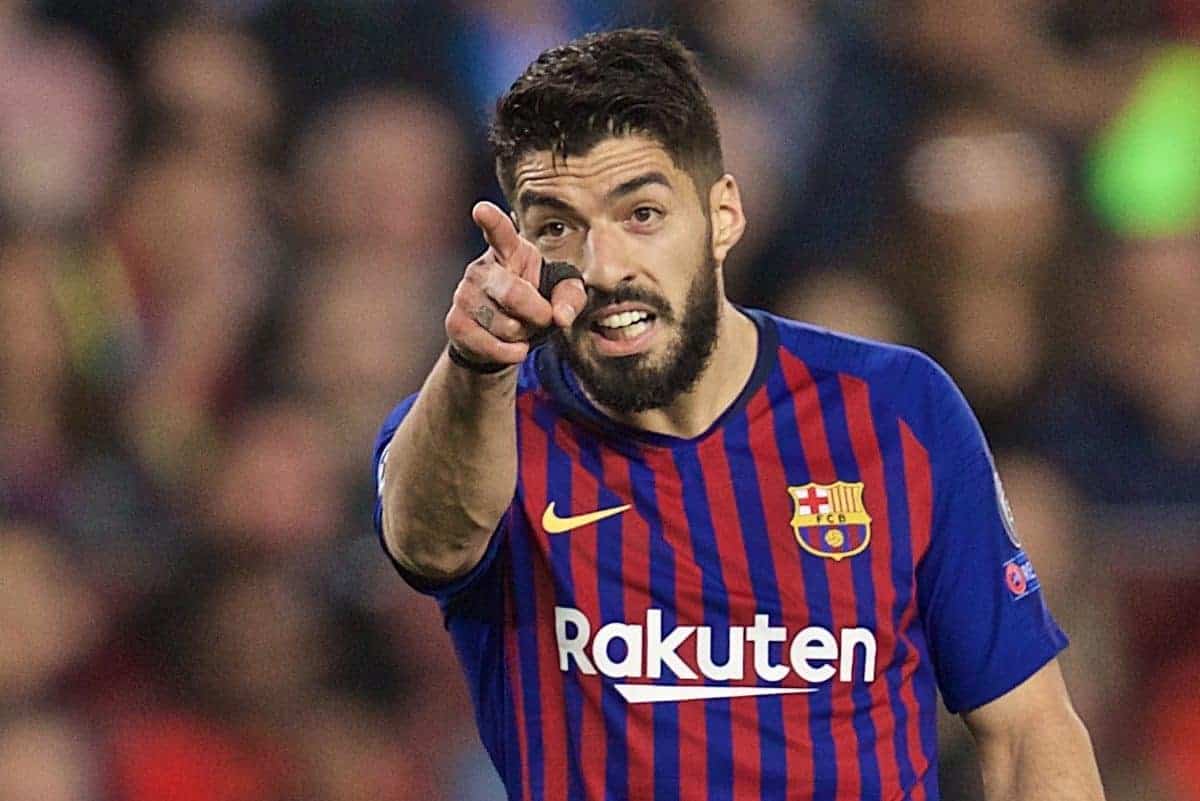 If the Reds are to set about improving these failing figures, they need to play the game in front of them as opposed to the occasion. And perhaps the same can be said of us watching, too.
For the past three decades we sought to raise our level whenever a superior United side strolled into Anfield, weighed down only by a bucket load of medals. From time to time that spirit and the animosity of our crowd helped to defy the odds.
Now, roles are very much reversed and a baying Stretford End will implore whatever patched-up side Soksjaer selects simply to 'stop the Scousers'…between endless renditions of '20 times' of course.
Quieten them…as we have before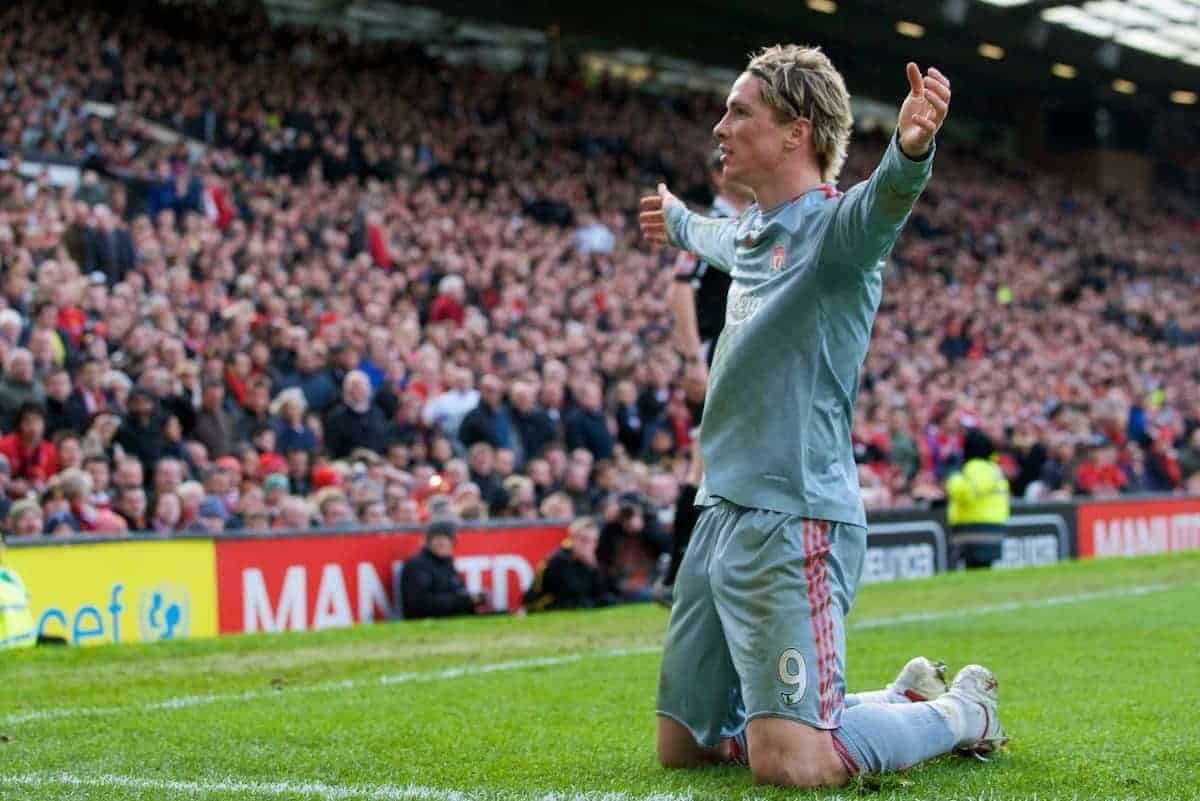 Even so, Liverpool have the quality to quieten a Mancunian din—however threatening—and simply outplay their opponents. 17 straight Premier League victories proves we have the ability to go anywhere and exert our dominance.
Old Trafford should be no different.
Make no mistake, if Liverpool are able to get past the fact it's them and face off with their immediate opponents, they should win the game.
As for us lot? Blocking out memories of late winners, Dimitar Berbatov and an overly excited Martin Tyler will help. Watching that Fabio Aurelio free-kick on loop can also work wonders.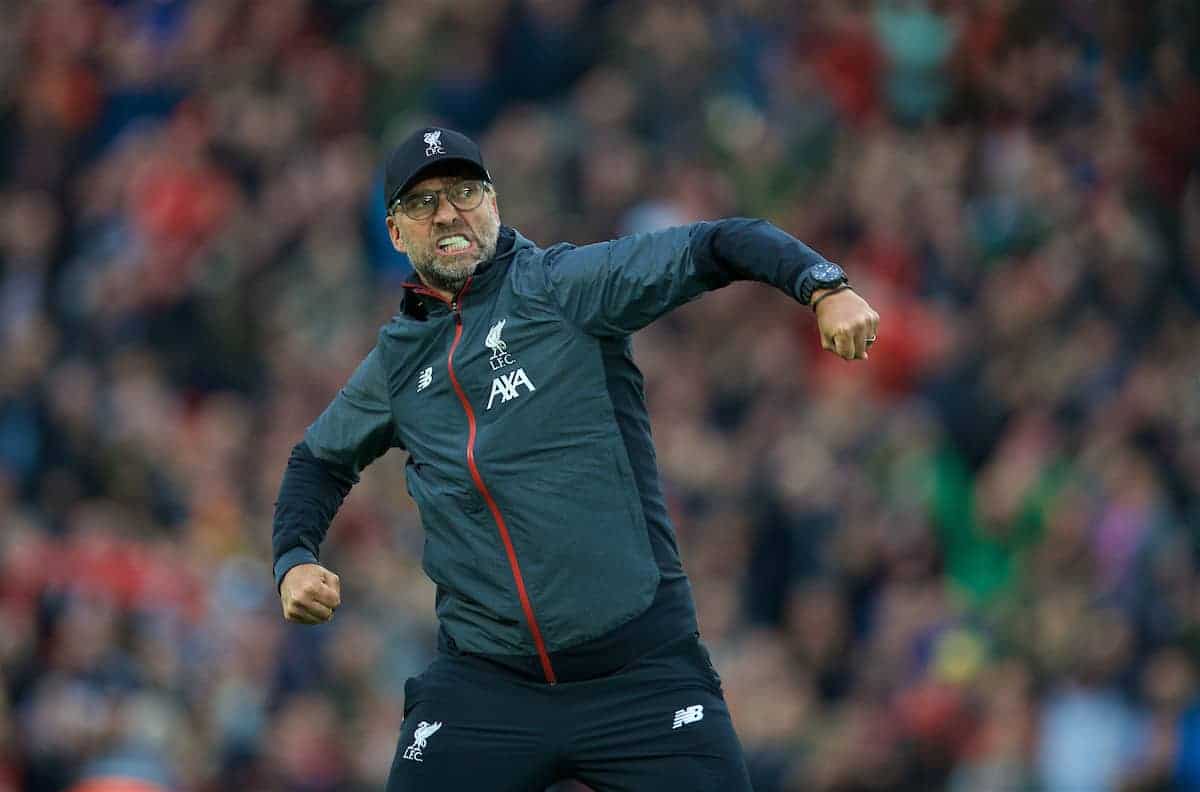 Unlike one of his predecessors, Klopp will not be looking too far into the future.
That said, the spectre of Manc City at Anfield looms large. The German will want to ensure terminal damage can be dealt to the reigning champions' title hopes on November 10, but knows overcoming their noisy neighbours beforehand is crucial to that very plan.
"As a team we only focus on what is directly ahead of us, in terms of the next fixture." – Jurgen Klopp.