Liverpool face Man City at Anfield on Sunday afternoon and this has become the fixture of the Premier League, with everyone wanting a say.
There might be longer rivalries. There might be clubs with a greater worldwide fanbase than Man City bring to the table.
But success and silverware means Liverpool against Manchester City has become the defining fixture of this particular Premier League era.
And, as a result, everybody wants to give their thoughts on everything to do with the game: players, surroundings, league standings and title chances.
The sheer volume of personalities and the amount of column inches involved prove that this is the game to watch, the one which can't be missed, the one which everyone will be tuning into – or, in some cases, even playing in.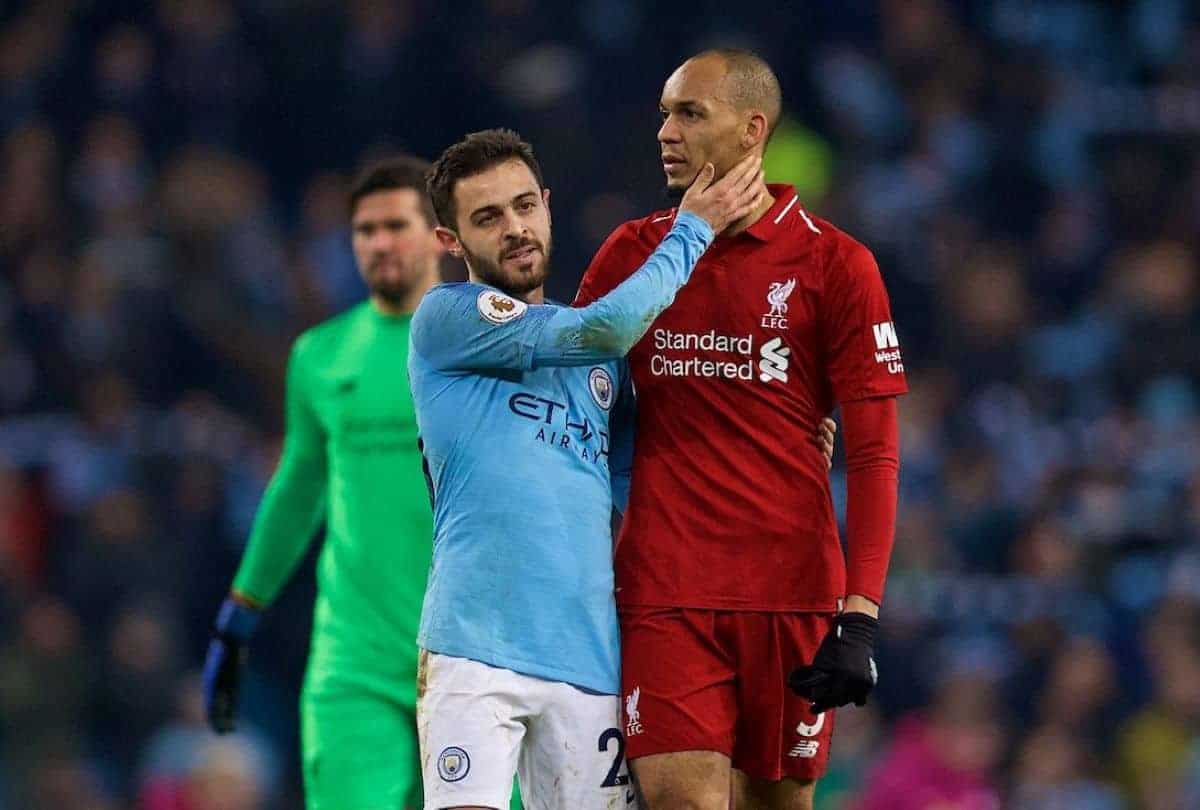 On the Liverpool side of the build-up, Fabinho is taking the optimistic view of a win and what it might represent.
"It's always good to go away on international duty on the back of a win. It gives us peace of mind while we are away from the club for a while on international duty. It would be fantastic and exceptional to open up a nine-point gap between us and other teams, but it will be a difficult game.

"We've been working hard for this game and we're doing everything we can so that we come into this game in the best possible condition."
On the opposite side of the divide, Man City midfielder Kevin de Bruyne has acknowledged the lure and appeal of playing at Anfield.
"If you are somebody who wants to compete for titles and win, these are the games you want to play

"I like Anfield, I like it a lot. I love people being on you, being noisy, that is what it's all about. I love the passion of football.

"Lately, a lot of new things have been introduced in football, but I still love things how they were in the old days – people shout and get their team forward. That is something that I learned in Germany, because fans are so behind their team.

"The home players probably get a little bit more [from the Anfield atmosphere] but even if it's against you, you are at the top of the world, playing the best level. That is what you want.

"You fight your whole lifetime to be here. That's the appreciation you get for working as a young child and getting here."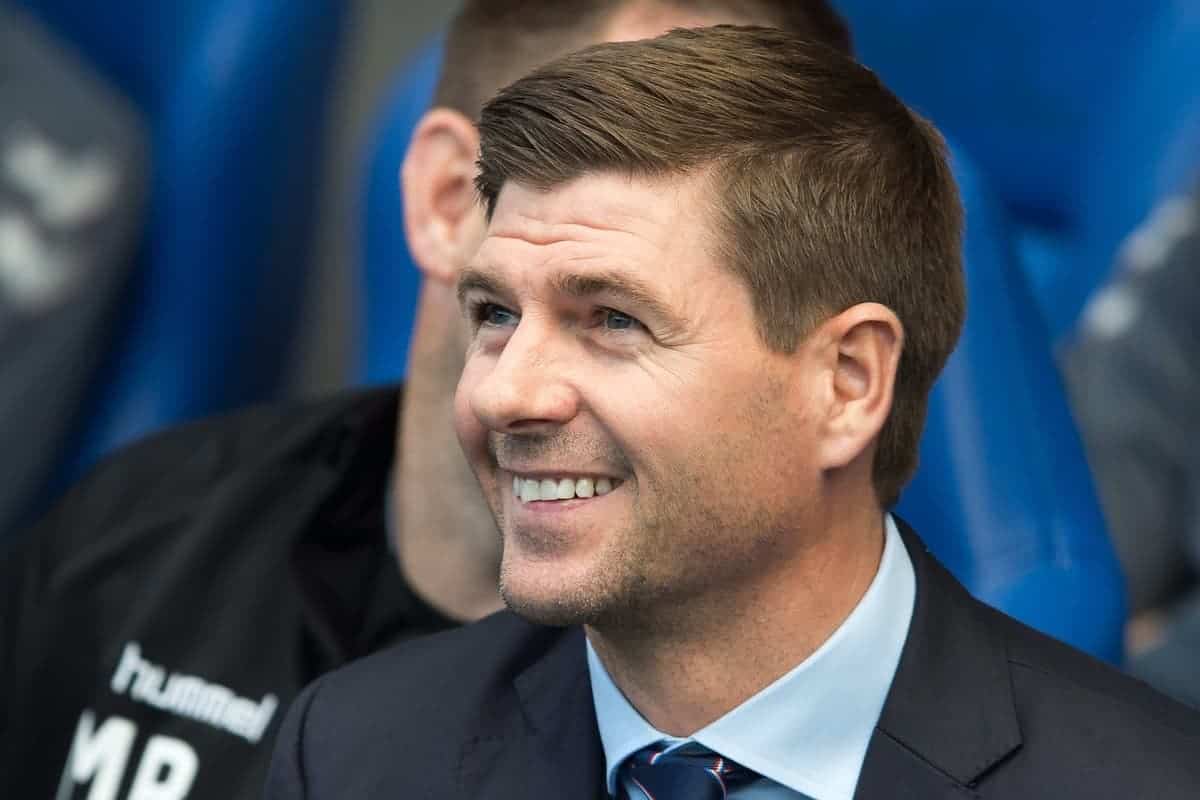 Ex-players aren't exempt from the excitement. Former captain Steven Gerrard has a match of his own on Sunday, managing Rangers at Livingston – but still wants to catch the action.
"We've been on the back of our coach driver actually because there's something wrong with the Sky feed – he best have it right for Sunday because I want to try and catch the second half!

"We'll do everything we can to get it on that's for sure. What a game that will be."
Gerrard's vice-skipper during his playing days, Jamie Carragher, has also gotten involved in light-hearted fashion.
An exchange with Gary Neville reveals the lengths Carra would be prepared to go to, to ensure the Reds won the title this season.
"Lose both Merseyside derbies?"
"Yes. Not a problem."
"Lose to Man United at Anfield?"
"Yes, no problem."
"Spar one round with [boxer] Anthony Joshua?"
"Yes…I'd just keep on the move!"
"I'd love to see that…I might let Liverpool win the league to see you spar with Anthony Joshua! Go on I'm A Celebrity, Get Me Out Of Here?"
"Who with? It's the people on there, there's some annoying people! They probably wouldn't like me…I'd do it, yeah. But I'd want the same money as Harry Redknapp!"
"Let Gary Neville punch you in the face?"
"Yeah but I'd punch you back!"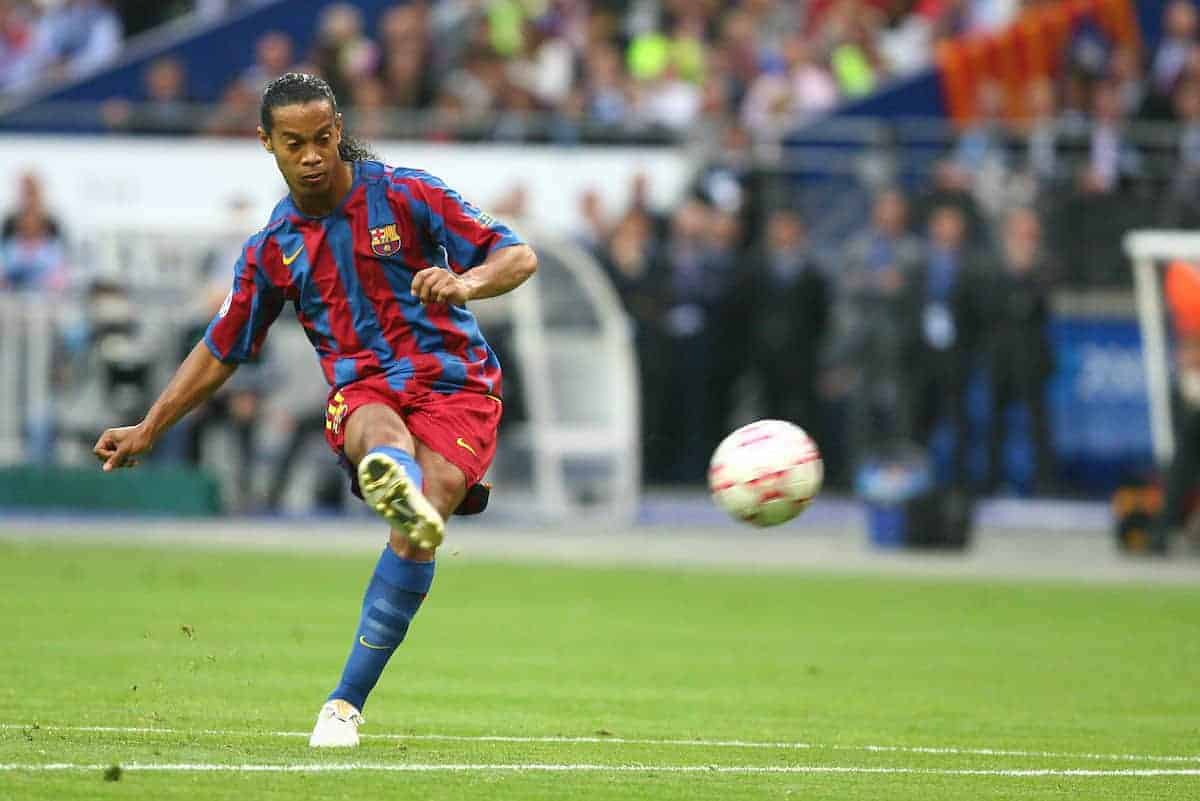 It doesn't stop with those who have anything to do with the two teams, either. Famous players and former players have had their say, notably Ronaldinho, giving his thoughts on each of the six Brazilians who play in either squad.
"[Alisson] is so calm, so strong and technically so good. A great goalkeeper for Brazil and Liverpool.

"I have the utmost respect for [Fabinho] because he is still quite young but has achieved a lot playing for many clubs in Brazil and in Europe. A champion with Liverpool and a very important player for them, too.

"Firmino has become a very experienced and valued player for Brazil. This is also the case for Liverpool. A world-class forward who always gives everything he has. Plays football with a big smile – I like this."
And just to underline that everyone wants a say, even those who have absolutely nothing to do with football want to get involved – as the thoughts of City fan Noel Gallagher attest to.
"In general, if Liverpool don't win it this season, they will never win it. We're a little bit wounded and we've won it twice in a row. If Liverpool don't win, some of their players might get tapped up by somebody else.

"Saying that, if Liverpool win, I think it's over. If we were nine points clear of them, I would be thinking they won't catch us."
Elsewhere, every journalist and major media outlet has run a litany of opinion pieces, from the Totally Football Show's podcast, to the Independent's tactical analysis and the Athletic's look at how the two sides battle each other for everything, on and off the pitch.
Everyone hopes that the match lives up to the hype as a spectacle—but for Liverpool fans, the result will be the only defining factor which matters.