Jurgen Klopp often has a midfield selection dilemma to solve—but it doesn't usually involve the key man at the base of the triangle, Fabinho.
Our No. 3 went from easy media target to indispensable starter in the space of about four months last year and, just about a year now after breaking into the team with regularity, he's a must-have for any big Liverpool fixture.
Which makes his position heading into this weekend all the more concerning.
The Brazilian has started nine of the Reds' ten Premier League games this season, picking up four yellow cards in that time.
One more means a suspension for the very next game—meaning if he's booked against Aston Villa this weekend, he'd miss the crucial title race-shaping fixture against Man City on 10 November.
As such, Klopp has to weigh up the negative aspect of him missing an away game, with the guaranteed security of having him in place to face Kevin de Bruyne, Sergio Aguero and the like.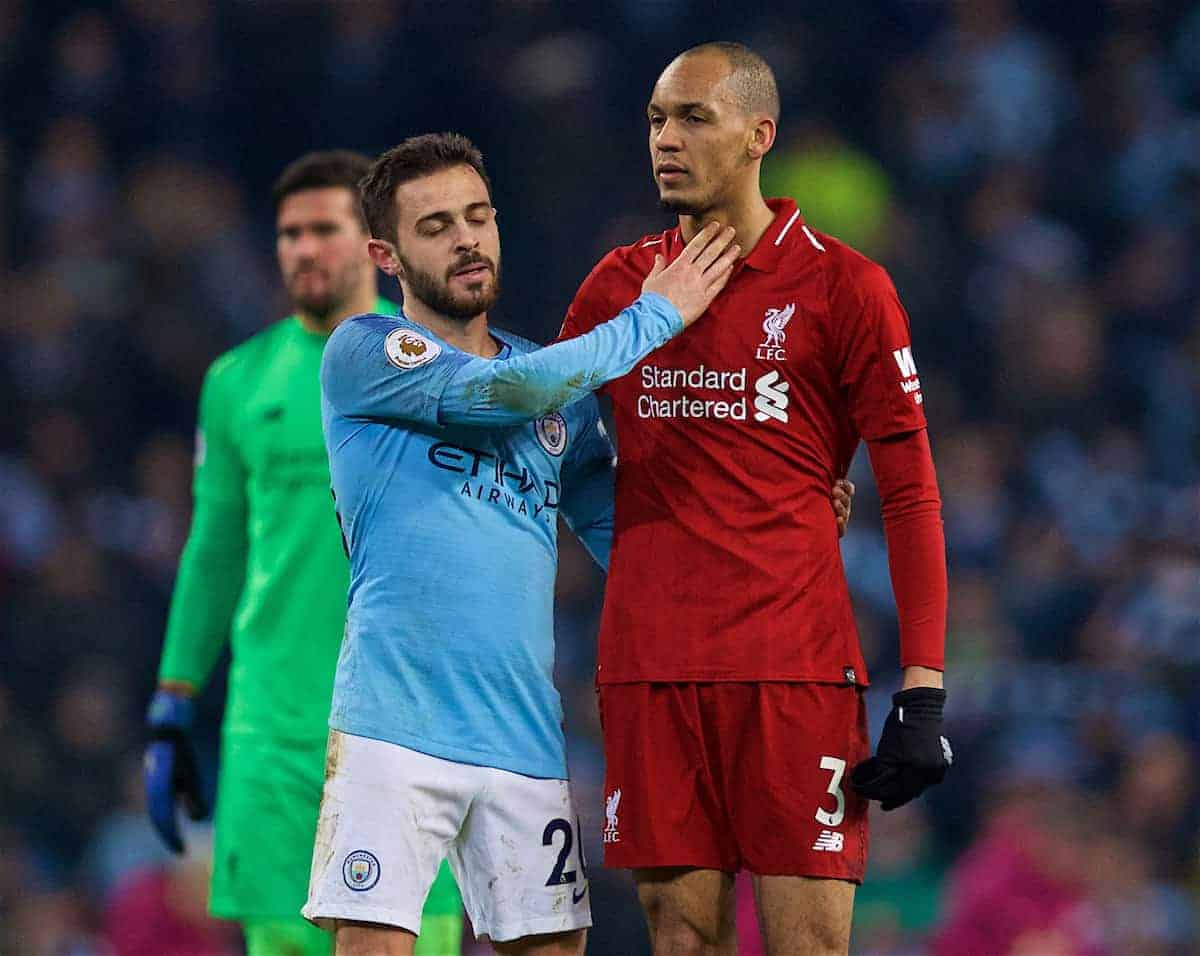 For many fans, it seems an easy call: leave Fabinho on the sidelines at Villa Park, and ensure he's ready for the Anfield clash against City—he's a must-have for that fixture.
Rhythm for the game shouldn't be an issue, even with missing back-to-back fixtures.
And in his pre-match press conference, Klopp conceded that he has not "made a final decision yet" but is aware that it is not possible to avoid challenges against Villa in Fabinho's position.
Already Fabinho has clocked up over 1,000 minutes this season, and sitting out Arsenal and Aston Villa won't do him any harm. With a Champions League game against Genk still to come before City, he'd be back on the pitch beforehand anyway.
Even better: with Genk on the Tuesday, City on the Sunday, there are five days for recovery and preparation—more than we can usually hope for ahead of key fixtures.
Sitting Fabinho at Villa Park also potentially helps Klopp in one other area: the regular reintroduction of other squad players into the starting lineup.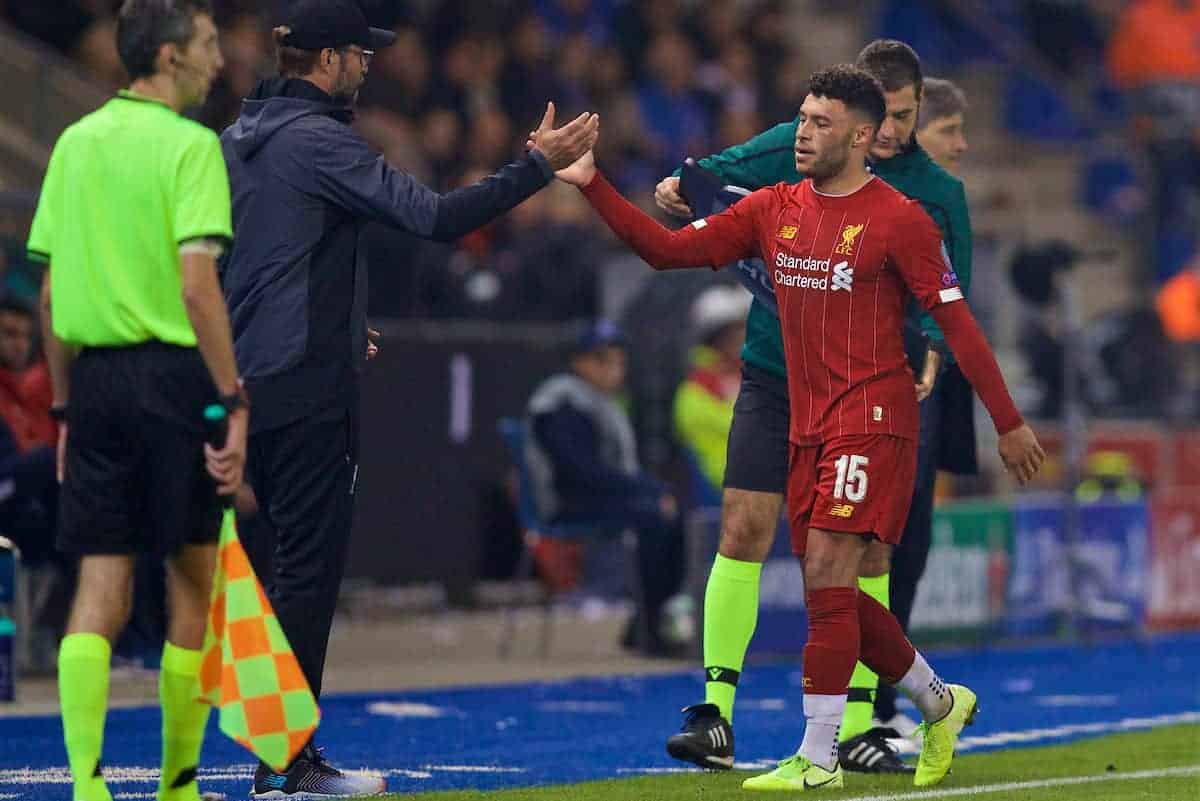 Even if he hasn't hit top gear completely yet, Alex Oxlade-Chamberlain is pushing for game time after three goals and an assist in his last two starts.
James Milner has shown good form on his last couple of midfield outings, while Naby Keita also needs minutes if he's fit after leaving the pitch early against Arsenal. Any one of them could take Fabinho's place in the starting lineup against Villa.
Of course, they would all be in the No. 8 roles—meaning either one of Gini Wijnaldum or Jordan Henderson could reprise the deeper-lying role which Fabinho fills.
Both players have done so under Klopp, the Dutchman perhaps as a little more inventive and mobile force from deep than when the captain does so.
Liverpool will expect to have most of the ball at Villa Park. The Villains only average 50 per cent possession on home soil this season, but the best team they've played at home is probably West Ham. There, they had only 46 per cent—so the Reds are likely looking at the 55-60 range this weekend.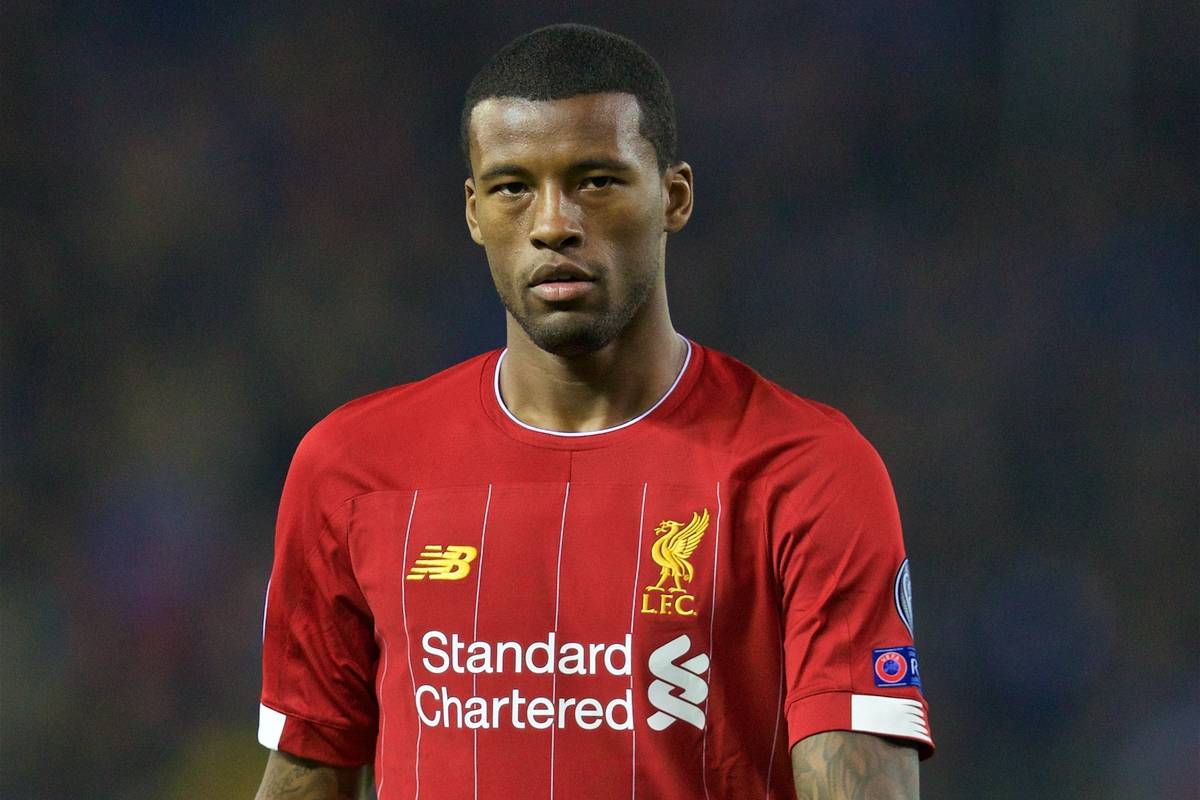 The defensive midfielder will be charged, as usual, with stopping counters, following runners from deep and picking up the second ball in a defensive sense, and launching attacks from the centre circle or recycling play.
It probably makes Wijnaldum the best choice to play in the six, leaving Henderson to continue in his more advanced role after a few good moments of impact of late, not the least of which was his equaliser against Tottenham.
Either way, Fabinho is protected—and so are Liverpool's chances of fielding a strongest-possible lineup against Man City.
Liverpool's "lighthouse" isn't a player we want to be heading into too many games without. But if that means sacrificing him on the odd occasion to protect him for when he's needed most, then this is the time for Klopp to bench his lynchpin.