Having played both alongside and against Steven Gerrard, James Milner says that the former Liverpool captain is the best player he has ever seen.
Milner may have never laced his boots alongside Gerrard for Liverpool, but after watching from afar, clashing in countless meetings as a member of the opposition and linking up as his England teammate, the 33-year-old is in no doubt over the quality of the Reds' iconic midfielder.
When Liverpool's No. 7 signed on the dotted line at Anfield in June 2015, Gerrard had only just waved goodbye to his boyhood club, 17 years after his debut and with 710 appearances and 186 goals to his name.
Gerrard's innate hunger drove him and Liverpool to success more times than one can count, consistently raising the standards and expecting others to follow.
But, as Milner revealed, it was not just for his club where one of his greatest characteristics rose to the fore, and it was just one quality which made Gerrard one of "the best" players he had ever seen.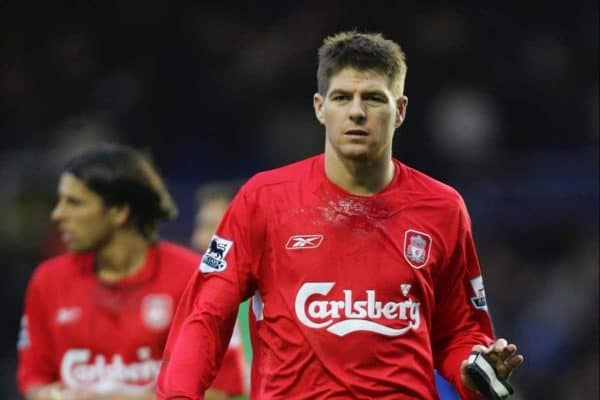 "He was a tough player [to play against]! I was lucky enough to play with him at England and the difference when he was in the session and when he wasn't [was noticeable]," Milner told This Is Anfield.
"The tempo just lifted. Even in a one-touch session, the passes he made, the pace he put on them and you're expected to deal with them – that was the level he played at.
"As an all-round player, he's probably the best I've seen. He could do everything, both feet, score goals, defend, tackle, get about the field and lead by example.
"An unbelievable player to play with and horrible to play against."
Gerrard was a notable thorn in the side for most teams he came up against and while his career was prolific in many ways he ended it without the title he so desperately craved, in part due to Milner and his Manchester City team.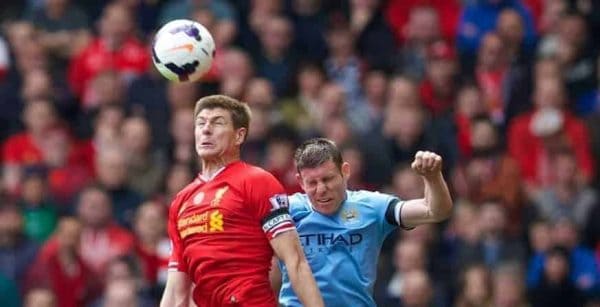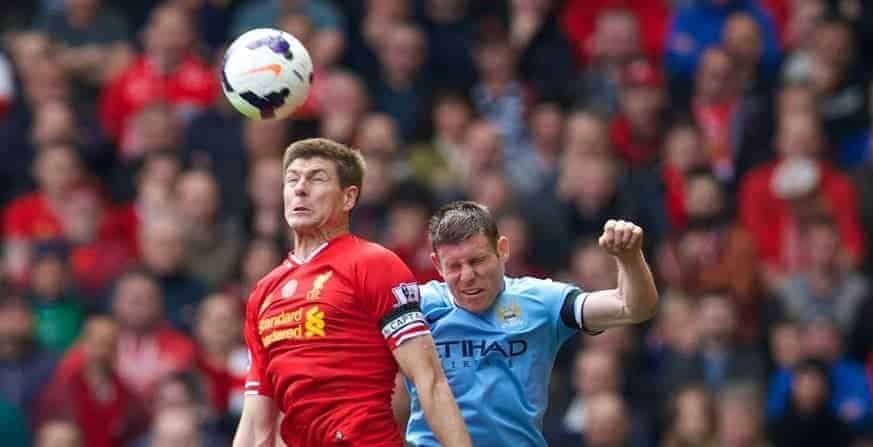 The pair lined up against each other in season 2013/14 as Liverpool and City went toe-to-toe for the Premier League title.
And while Gerrard emerged victorious in the 3-2 win at Anfield, in which Milner emerged from the bench to help City level the scores before Philippe Coutinho's winner, it was the latter who would see his team lift the trophy come May.
An agonising experience which still lingers on for those on the red half of Merseyside and although it was a memorable achievement for Milner, now that he is on the other side he can acknowledge the disappointment over Gerrard missing out.
"Now, being on the Liverpool side I can say yeah it's disappointing for his career and the amount of time he played for Liverpool and he had an unbelievable career and obviously to win the league would have been a nice touch for him," he explained.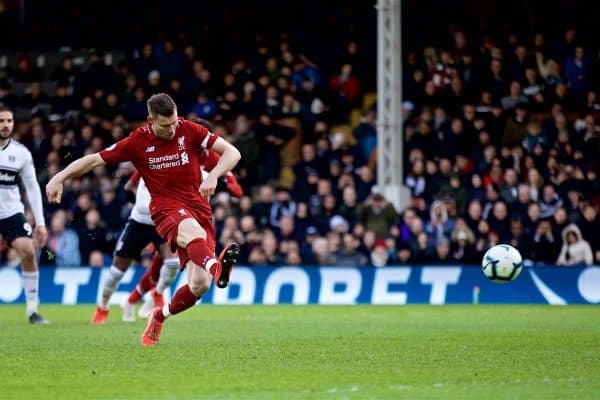 Moreover, in addition to their shared professionalism throughout their careers, the two have also both taken the mantle of Liverpool's designated penalty taker.
Throughout Gerrard's career, he netted 47 spot kicks – the most of any Liverpool player ever – and missed eight, while Milner has proven just as clinical, with 18 scored and only two misses throughout his time with the Reds to date.
Many of those have arrived at the most crucial of moments with the game hanging in the balance, including the winner at Swansea in 2016 and against Fulham and Cardiff deep into last season's title charge.
And for Milner the process requires confidence, perspective and hard work.
"I've always wanted to be a penalty taker. I want that pressure. I want to have confidence in my ability, and I've worked hard at practising them," he said.
"You're going to miss penalties. Even the best players have missed penalties and I don't think there's too many have gone perfect. You have to be strong enough to know that could happen.
"There's been some big ones [for Liverpool]. Swansea was late in the game, Fulham late on last year. They can be high-pressure moments in the game, and you don't want to let your teammates down who have worked hard to give you that opportunity."
* This is an extract from our exclusive chat with Milner, which is online in full tomorrow.