Jurgen Klopp relished the "best possible" feeling in football as Liverpool came from behind at the death to secure a 2-1 win at Aston Villa.
The Reds for all their possession in the early stages found themselves behind on the scoreboard midway through the opening term, with Trezeguet benefiting from poor defending by the visitors.
Liverpool, for the most part, struggled to land a knockout blow as they were let down by their decision making at the most crucial of times.
But as the clock ticked down and a first league defeat of the season loomed large, Andy Robertson and Sadio Mane both found the back of the net within the final stages to ensure Liverpool returned to Merseyside with all three points.
It means the Reds will maintain their six-point lead over Man City ahead of the meeting on Sunday, and speaking after the final whistle, Klopp was full of praise for his sides' perseverance in what was a "satisfying" win.
"It's the best possible [feeling] in football. It's really satisfying," he told reporters.
"We tried the routine a couple of times as we thought it was a space we could make a little advantage, and that we could use it in a very decisive moment was really good.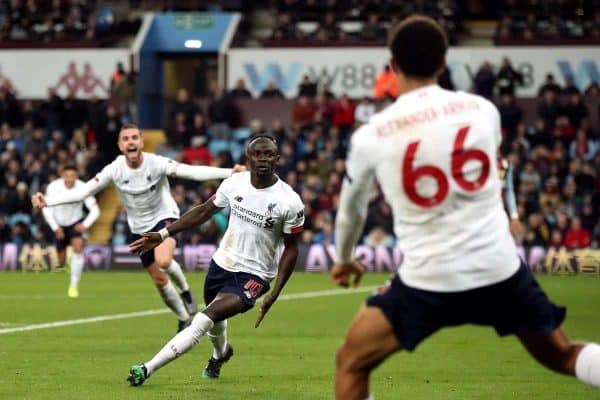 "Sadio crossed the ball for Robbo's goal, sensational and then being there for that goal after the situations he had in the game – when he got the yellow card, when you see it back it is for sure not a dive, there's contact but that's a decision we have to accept.
"We made it difficult for ourselves, we started playing good football but not exactly as we should have.
"Aston Villa was ready for a proper fight, proper battle, to defend with all they have and find spaces for counter-attacks.
"We played a bit of football but we didn't finish the situations off and then we conceded a goal and it's not so easy to change the wrong decisions immediately so we needed a bit of time.
"Second-half we start much more aggressive and our counter-press was better…it's lucky that we scored these goals, but if one team deserved to win it was us.
"We still have to learn, we still have to improve and we will. Sometimes you have to get knocks and we've had a lot already for little mistakes but in the end, so far, we've been able to sort it."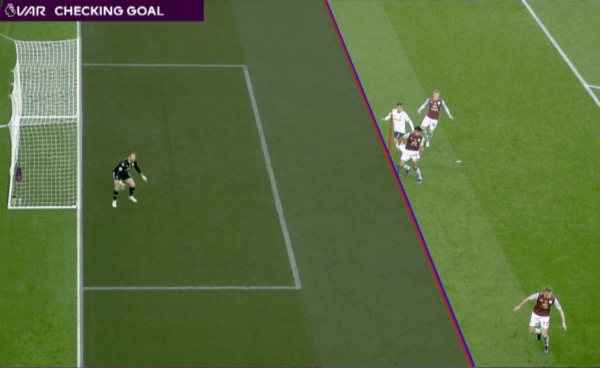 The boss also spoke of the need to make sure the use of VAR "helps the game and not confuses it" after Roberto Firmino's effort was denied on review as he was deemed offside by his armpit.
"It's nothing to laugh about, it's too serious. Managers get sacked for losing football games," he added.
"I don't want to make it bigger than what it is, we just have to clarify it. I don't think anybody is doing it on purpose.
"Sometimes it is in your favour and sometimes it is against you, that's not a problem, but we have to make sure the new system helps the game and not confuses it."