Gini Wijnaldum will be pressed into a key role for the upcoming fixtures, after coming on as sub in the disappointing draw against Napoli.
The midfielder began on the bench ahead of kick-off, but was quickly called upon by Jurgen Klopp.
He was arguably one of the few bright spots with his performance on a rather forgetful night, but more will be required from he and his partners in the centre in the upcoming games.
The Reds must now go to Salzburg to ensure their qualification for the Champions League round of 16, after missing the opportunity to secure it a game early against Napoli.
Speaking to LiverpoolFC.com, Wijnaldum acknowledged that the performance level wasn't quite there to deserve the win on the night.
"Sometimes you need those kinds of things – a goal or some momentum to come better in the game.

"We started well in the second half, we were the better team in the second half but it didn't result in a lot of chances, or a lot of big chances, and that's something we have to work on, in circumstances like this to still create chances.

"We tried to fight until the end of the game and that's what we did. We were happy that we could score the equaliser. Now we have to finish it against Salzburg."
And on the Salzburg game, Wijnaldum is clear the squad accepts they are up against a strong opponent – and so must make their own talents come to the fore.
Any type of result yielding points will send the Reds through, while a win guarantees top spot in the group.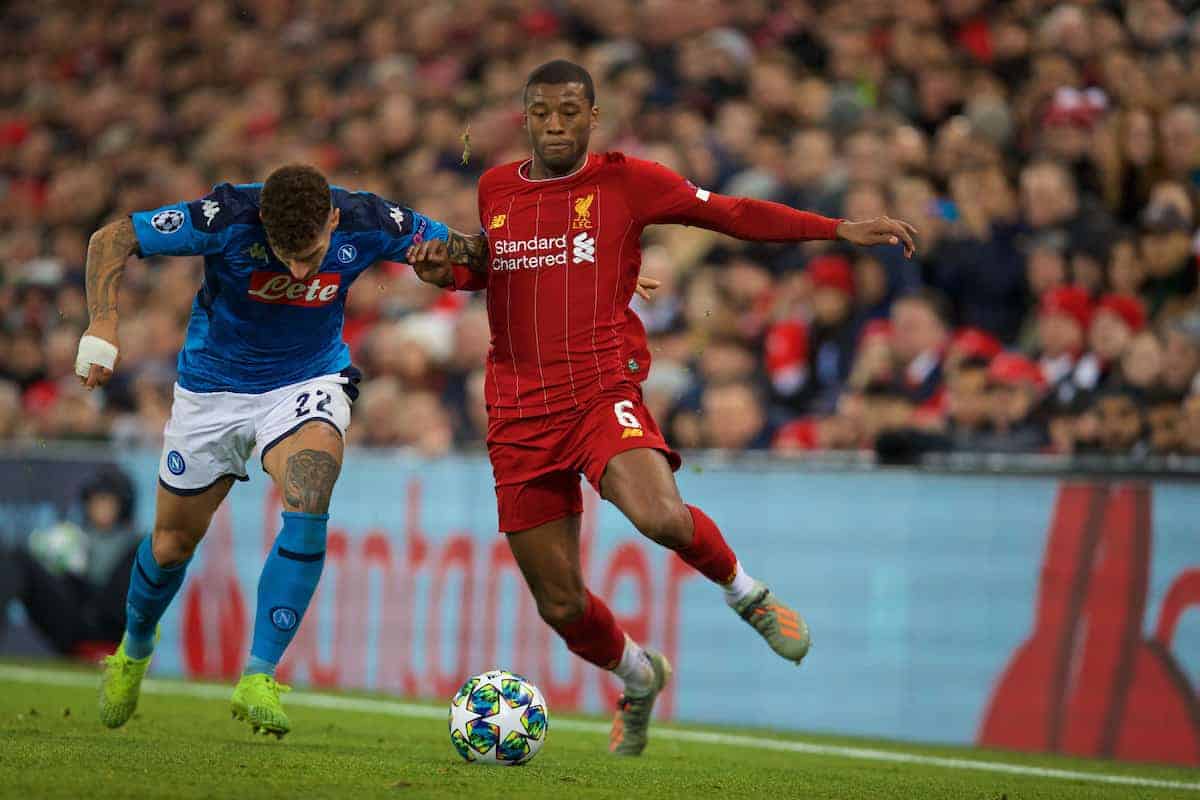 "We know how good Salzburg can be," the No. 5 added.
"We know how good we can be if we are concentrated and give 100 per cent. Every game is different.
"What we have to do is give everything and try to make the best of it. Hopefully we'll get a good result there."
Meanwhile, the Reds look set to be without Gini's midfield team-mate Fabinho, who went off injured in the first half.
Wijnaldum was the man to replace him and will likely fill the Brazilian's defensive midfield spot at the weekend against Brighton, which Fabinho would have missed through suspension anyway.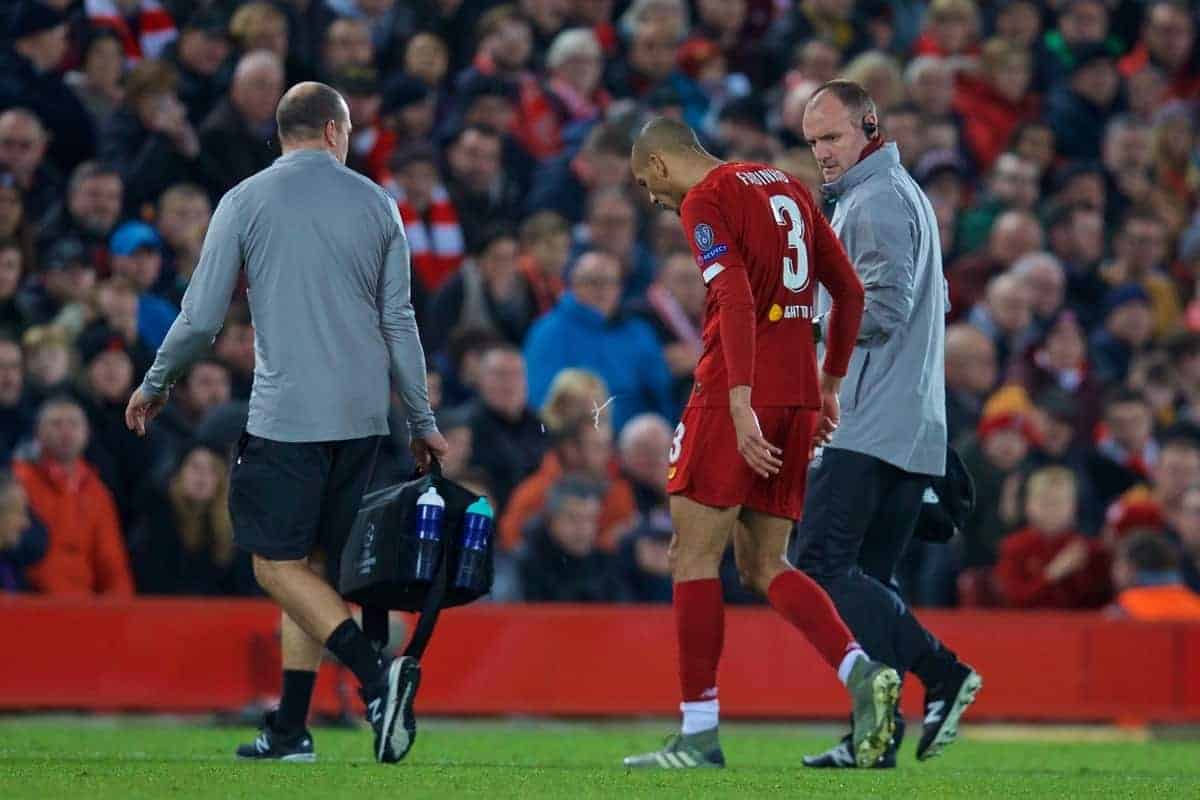 Even so, a longer-term absence for him would be a disappointment for Liverpool given the games coming up.
Wijnaldum says the team can cope, though, just as they have done with Alisson or others getting injured.
"It is a blow, a big blow for the whole team, of course also for him as a player but there are situations you have to deal with.
"I think during the years we have had a few blows, injuries, and we just have to show we can deal with the situation.
"We just have to show that it doesn't affect us. During the years we had some difficult injuries and difficult positions – [like] last season when we didn't have a right defender – we just have to deal with it so we will see."