Jurgen Klopp has signed a new deal at Liverpool FC, keeping him at Anfield until 2024.
Klopp had distanced himself from suggestions of extending his time on Merseyside after hinting at taking a sabbatical after his contract expired in 2022.
But the German and his support staff have signed fresh terms with the club on Friday which now ensures the Reds will continue to see Klopp occupy the touchline for at least a further four-and-a-half years.
The new deal also extends to both assistant managers Peter Krawietz and Pepijn Lijnders, as the trio look to continue Liverpool's meteoric rise both domestically and across Europe.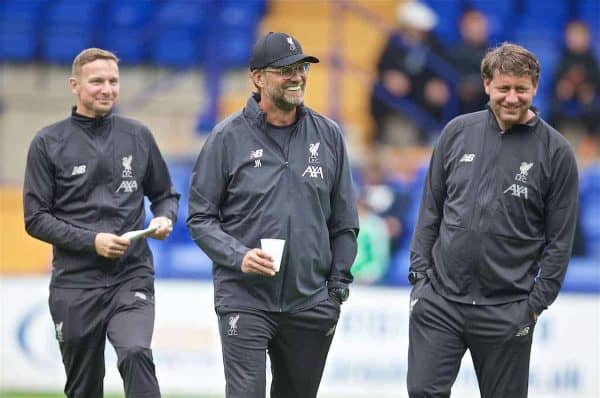 After extending his time with the club, Klopp said: "When the call came in autumn 2015, I felt we were perfect for each other; if anything, now I feel I underestimated that.
"It is only with a total belief that the collaboration remains totally complimentary on both sides that I am able to make this commitment to 2024.
"If I didn't I would not be re-signing.
"This club is in such a good place, I couldn't contemplate leaving."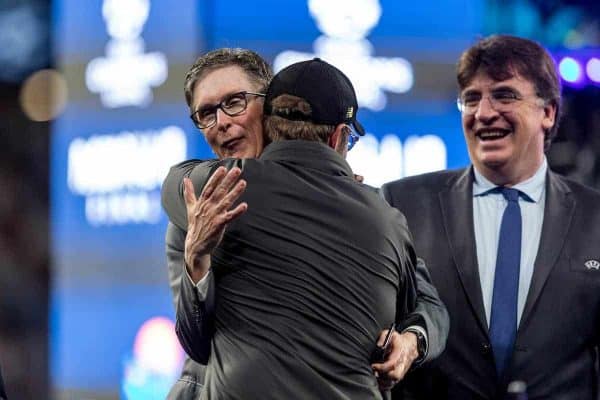 And the club's owners, FSG were equally "delighted" after Klopp agreed to extend his association with Liverpool and continue building on the foundations he has already successfully laid.
"We are absolutely delighted we have been able to reach an agreement with Jürgen – as well as Peter and Pep – on extending their time with the club," the owners' joint statement read.
"As we are sure our supporters would agree, it is truly wonderful news and we are all extremely thrilled, not only professionally, but personally too.
"We feel this represents one of the big moments of our stewardship of Liverpool Football Club so far as we believe there is no better manager than Jürgen. The decision also keeps with the club's overall strategy of building from a position of strength."
The deal represents yet another step in the right direction for the Reds as plans for a successful future in both the short and long term continue to unfold, amid the club's pursuit of more silverware and the new training base set to open next summer.
By 2024, Klopp will have played a part in Liverpool's move to a new training ground, expansion of Anfield to over 60,000 capacity, and hopefully added that 19th league title.
This is another step towards making Liverpool FC the "bastion of invincibility" that Bill Shankly spoke of.