In the aftermath of another Liverpool win in the Premier League, both players and manager have acknowledged there's still room for improvement.
The Reds took advantage of a Man City slip-up, beating Brighton at Anfield to extend their lead at the top.
With Fabinho and Joel Matip injured, and now Alisson suspended, the absences are starting to mount up at a crucial time – but everyone remains focused on getting the right result, whatever it takes.
Jurgen Klopp has pointed to the performances of one individual in particular of late, with Dejan Lovren coming in for some significant praise after Saturday's match at Anfield.
It was his partner Virgil van Dijk who scored twice, and while not specifically citing the Brighton game as his best, Klopp feels Lovren has helped allow the Dutchman to thrive.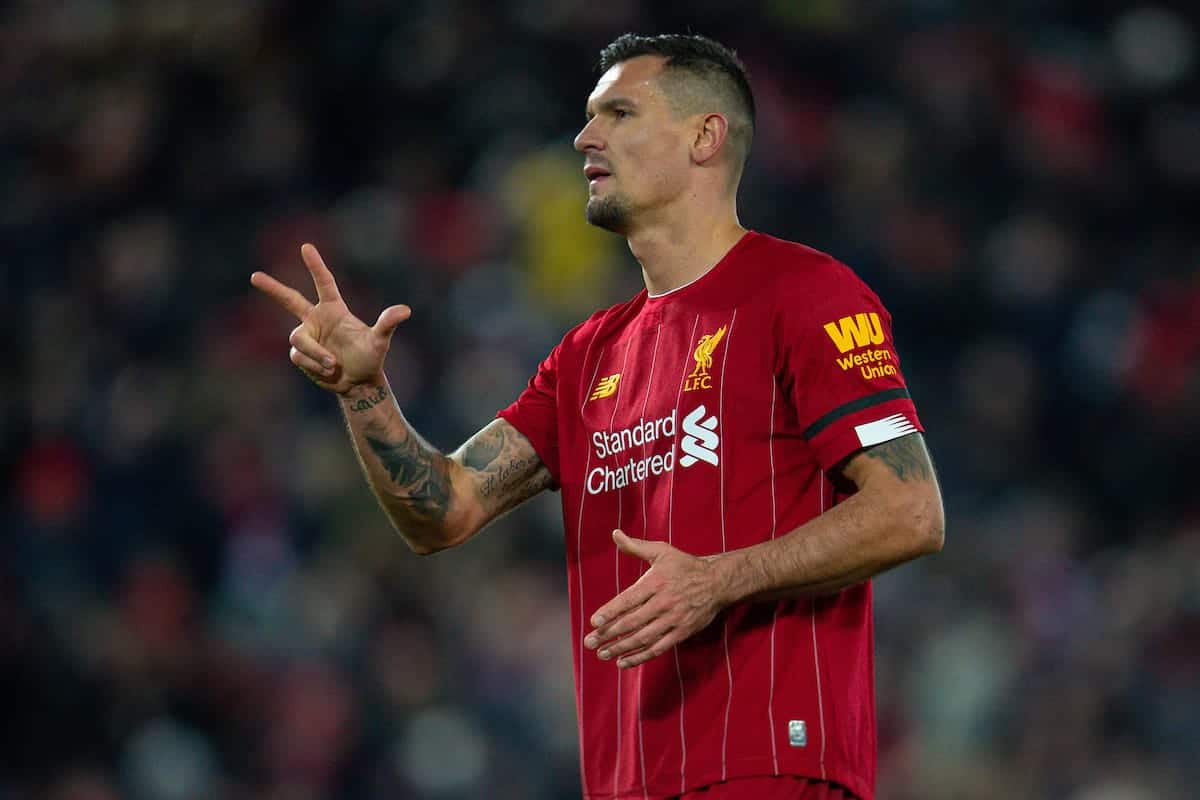 "[Virgil] scored two goals, it is itself a story. He is good, outstandingly good but he has to be; he is a talented boy so he just has to use that talent," the boss said.
"But if Virgil plays the last line alone then it is very difficult.
"Dejan Lovren may not get the headlines, but the way he has been playing since coming in, he gets all my respect, to be honest."
Klopp also had praise for the way the midfield line adapted without Fabinho, whose natural instincts in the holding role are hard to replicate.
"We had to replace Fabinho today which is a tough one. We have been used to the things [he brings] without thinking about it, I can't remember the last time I had a one-on-one with Fabinho and said you need to do this or that, he was just doing it.
"Hendo played a sensational game in that position, together with Gini and Ox. It was a really good performance. We had to work really hard and the boys were ready to do that."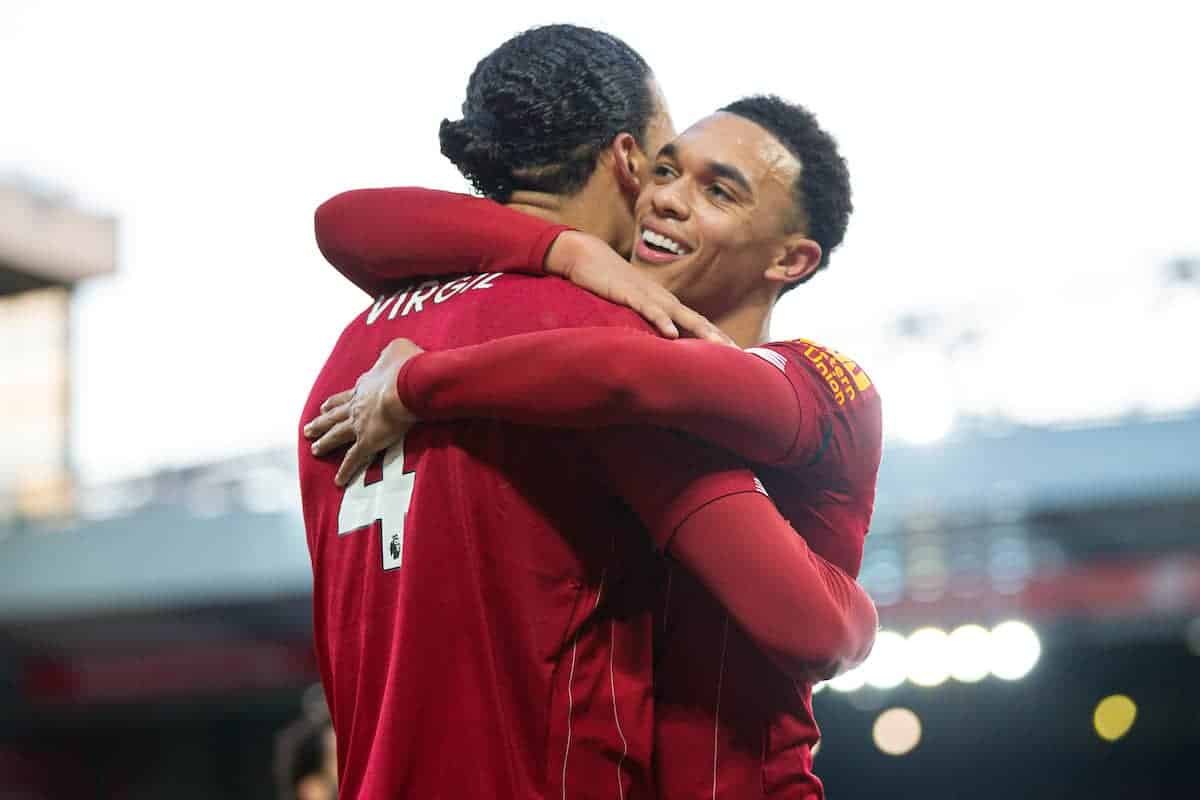 Meanwhile, the Reds' goals came from the same situations: Trent Alexander-Arnold deliveries, scored by Van Dijk.
The right-back's return to form was a timely one, helping the Reds to all three points.
His accurate crossing is an immense weapon, but he modestly noted that it was the talents of others which made his artillery a worthwhile one to turn to.
"We've got big lads and if we get the delivery right then we've got a good chance of scoring goals or at least making the 'keeper work," he told the club site.
"With the quality we've got with the boys and their heading quality, it's all about the delivery and putting it in areas and timing the runs.
"We know they've got a good chance and we've done that twice today."