There was no top award for Virgil van Dijk at the prestigious Ballon d'Or awards in Paris on Monday night, with the Liverpool defender missing out and Lionel Messi taking the top place.
However, with four Liverpool players in the top seven, it was another night that underlined the Reds' presence among Europe's elite.
Van Dijk placed second, while Sadio Mane was named fourth, Mohamed Salah fifth, and Alisson seventh.
Speaking at the weekend, Van Dijk said: "I am going to be there for a reason and there are no losers on the evening.
"I am very proud to be in that bracket, to be in there for the way I performed with the team last year and also with the country.
"It is just something to be proud of because not a lot of players go there and are up for these kind of things."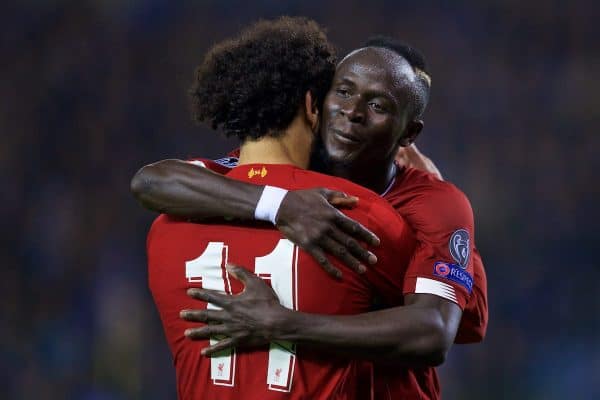 Van Dijk, of course, won the Champions League with Liverpool in 2019, while Messi won La Liga with Barcelona.
It was Messi's sixth Ballon d'Or, but his first since 2015.
Cristiano Ronaldo was in third, Kylian Mbappe sixth, with Robert Lewandowski, Bernardo Silva and Riyad Mahrez (yes, really) completing the top 10.
The quartet of Van Dijk, Mane, Salah and Alisson wasn't the only Liverpool players in the top 30 list, though, with Gini Wijnaldum in 26th place, Trent Alexander-Arnold at 19th, and Roberto Firmino in at 17th.
The last, and only, Liverpool player to have won the Ballon d'Or was Michael Owen in 2001.
Kenny Dalglish was named second in 1983, while Steven Gerrard (2005) and Fernando Torres (2008) previously finished third.