Jurgen Klopp has conceded it was a "difficult day" for the Reds as he credited his sides' resilience in their 2-0 win over Watford.
The Reds emerged as victors for the 16th time in the Premier League this season after a Mohamed Salah brace secured a 2-0 win over Watford.
While the scoreline suggests a routine day out, Liverpool were made to work for their win against a Watford side set up to frustrate – and one who should have landed on the scoresheet if not for a flurry of miskicks.
But Salah's strikes towards the end of both halves continues the Reds' winning momentum, and Klopp credited his sides' "resilience" during the busiest time of the year.
"It was an open game until the end, 1-0 is a score you never can rely on," he told reporters.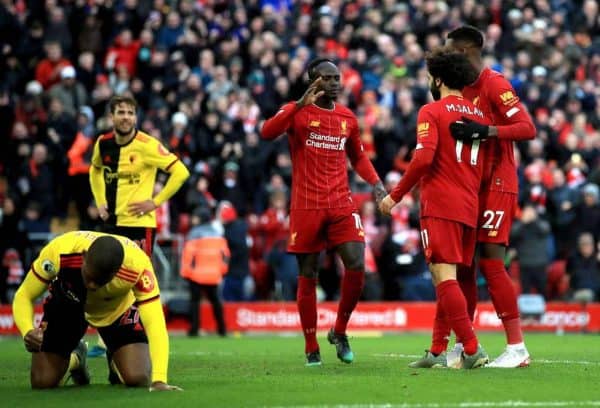 "In December and January you need to show your resilience, we showed that and Watford showed that. We had chances and scored, they had chances and didn't.
"It wasn't an off day. It was just a difficult game. There were some good performances and scored two sensational goals.
"This time we scored two counter-attacks, the other week two set-pieces. Nigel [Pearson] did a good job preparing his team."
Liverpool now face two cup competitions in the coming week with the League Cup and Club World Cup both taking place, where personnel is to be divided.
The Reds, however, are to be without Gini Wijnladum after the Dutchman was forced from the field with a hamstring injury – and the boss conceded he does "not know what the injury" is as of yet but that they are likely to know more on Sunday.