Jurgen Klopp has said he will not take charge of the FA Cup replay against Shrewsbury, with Neil Critchley leading a youth side instead.
The Reds were expected to dominate at New Meadow, despite Klopp making 11 changes, but it proved to be the youngsters—and stand-in goalkeeper Adrian—who impressed the most.
Shrewsbury will now head to Anfield for a replay after the 2-2 draw on Sunday, with Klopp still yet to have progressed past the fourth round as Liverpool manager.
The replay is set to be held on February 5/6, disrupting the two-week 'winter break'.
Speaking after the game, Klopp claimed Critchley will take charge at Anfield, as the under-23s coach did in the League Cup quarter-final at Aston Villa.
"It's not ideal, and the situation is that in April we got a letter from the Premier League, I think, [saying] we should respect the winter break for the players," he told LFCTV.
"And it's not allowed to organise international friendlies or competitive games, and we'll respect that.
"So I said to the boys weeks ago already they will have a winter break, so we'll play with the players who are here, the young boys, so that's it.
"The Premier League or whoever, they cannot organise around us.
"It's our fault today that we have a replay, 100 percent, but you cannot promise everybody time off and then in the end you take it away.
"So I cannot like this, we cannot work like this, that's why that's our solution."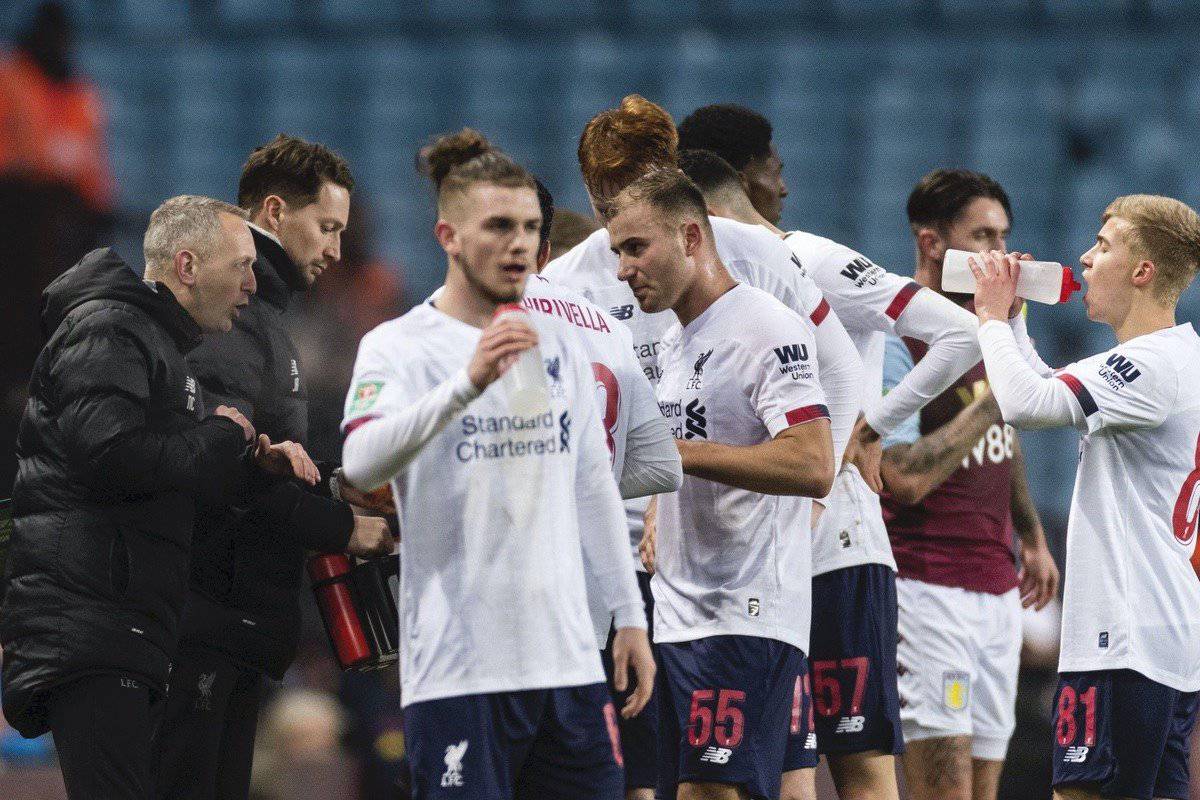 Critchley will lead a side comprised entirely of youth players, with Klopp claiming none of his senior squad will be in contention.
The key difference between this replay and the trip to Villa Park in December is, of course, that the first team are not on a different continent, which will no doubt see Klopp attract widespread criticism.
Liverpool were set to spend time away between the clashes with Southampton (Feb 1) and Norwich (Feb 15), and that plan appears to be steadfast.
"I said to the boys already two weeks ago that we will have a winter break," Klopp told reporters.
"We will not be there, it will be the kids that play that game. I know that's not very popular but that's the way I see it."
Klopp explained how senior players have holidays with their families booked, saying: "They don't have it 'off', they train but for themselves. They have running programmes, they have fitness programmes, that's all they do.
"They never have 'off' time [but] they don't come to Melwood and they don't play football."
Klopp's decision may be seen as disrespectful to Shrewsbury, and the FA will no doubt take offence too, but the manager is sticking to his principles and making a point to football's authorities.
Klopp brought on Mohamed Salah and Roberto Firmino in an attempt to win the game and avoid the replay, but his side were held 2-2 and now must host the League One side at Anfield.
Supporters have called on the club to significantly reduce ticket prices if indeed this plan goes ahead and it is effectively an under-23s team playing.