Jurgen Klopp has dismissed the suggestion that he would amass a bigger squad due to shortened season in 2020/21, and admitted Liverpool "still need time" to assess funds.
The Premier League have now confirmed next season will begin on the weekend of September 12 and end on May 23, meaning 38 games will be played over the space of 36 weeks.
That is including breaks for international fixtures and domestic cups, while Liverpool will also compete in the Champions League, with their intention to once again win the European Cup.
It will therefore be a difficult campaign for all clubs, and some managers may decide that they require a bigger squad, but that does not seem to be the case with Klopp.
Asked how he intends to combat a busy calendar, the German reemphasised his belief that a 40-man squad would not be healthy.
"The perfect scenario for a football manager would be that you have 40 players available," he conceded.
"They would be all happy with the situation they are in, then you just pick them and tell the other 20, 'the next three weeks, you don't need to show up, I'll use the other 20 players'.
"The world is not like this, so it doesn't work. I did not want to be part of a sport like this, to be honest.
"So it will be tricky, and we have to deal with circumstances, that's how it is.
"The situation is it's really difficult to judge the future. That's what we always have to do, we always judge the future.
"Usually, we know about the financial funds we have, as much as you can know.
"In this moment, we are qualified for the Champions League, we were pretty early, that's usually good. But a few weeks ago nobody knew if you could play the Champions League next year again.
"So can you count on the money from the Champions League? How much will it be? All that stuff, that's all uncertain.
"And that's what we consider, because we are responsible. We are not only responsible for the success of the club, we are responsible for all the people in the club, that means everybody who is working here. That's what we try to do.
"As long as we don't know exactly about it, we have to wait."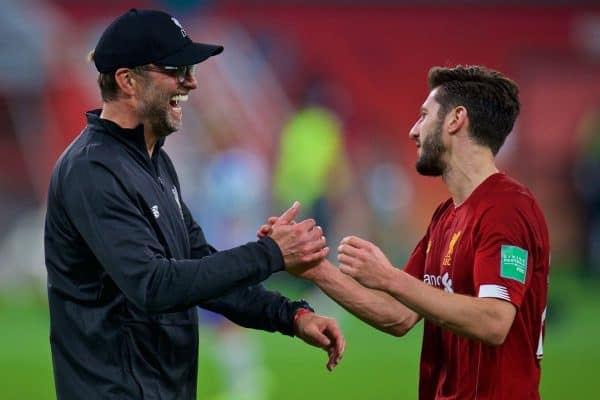 Dejan Lovren is expected to be the first player to be sold this summer, with the Croatian due to join Russian side Zenit St Petersburg in a deal worth £10.9 million.
Adam Lallana will also leave on the expiry of his contract, while Xherdan Shaqiri could be among those to be sold as he seeks regular first-team football.
But despite this, the manager insisted Liverpool "still need time" to judge whether they can make major signings, as despite continued links with Thiago Alcantara, Klopp is still planning to draw upon his youth ranks.
"We have a really good squad, we have to see what we can do, we have to see what we have to do; for this we still need time," he continued.
"This time will hopefully bring clarity about the future, and then we will make our decisions.
"But the solution cannot be to have a much bigger squad for the specific moment, and then realise you cannot use all the players and stuff like this.
"These players can only play the football they play because they know they are needed. We are all human beings, and nobody can hold us back for a year and tell us on the last day 'now, we need you'.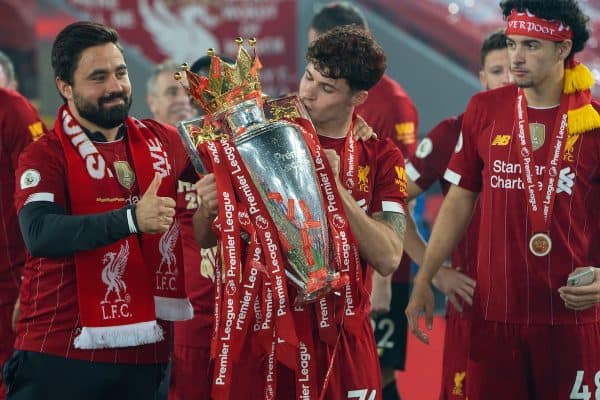 "So between now and then there must be a lot of training, support, challenges, stuff like this.
"You cannot keep somebody in the backyard and bring them up in the decisive moment, that will not help.
"We will have solutions for that, we have young players and all that stuff, so the size of the squad is not that important to me.
"The quality of the squad is very much so, and I think we will have a really, really good squad for the next season."