Jurgen Klopp has offered his thoughts on the first Premier League season incorporating the use of Video Assistant Referees – and he's far from convinced.
Technology in football has long been a heated debate from both sides, but its use is inevitable and it certainly has a place to make the game better.
Unfortunately, a mixture of individual incompetence and a lack of common sense has also prevented VARs from being an unmitigated success and the Liverpool boss says there must be far more clarity over it going forward.
The problem is not in the decisions themselves, going for or against the Reds, but in how and when they are taken.
Speaking in his pre-Newcastle press conference, Klopp explained exactly why managers get frustrated why the officials themselves need to move away from what has seemed like an avoidance of blame and covering up for each other during matches.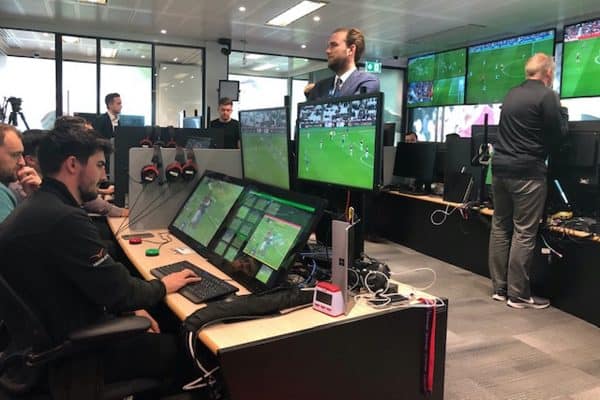 "When I heard that it would come up, and I heard England was waiting another, because in Germany they've had it two years, and with all the problems that were there in the first year I thought it was a smart decision to wait.

"But I'm not overly happy with it, how it works, and not because some decisions go against you or whatever. It's not about that, it's just the process doesn't work.

"I don't like the phrase 'it was not a clear and obvious error', to be honest.

"Because that sounds for me like 'we will prove that the ref was wrong', that's not what should happen. What we want to have is that somebody, in a completely relaxed situation, sits there, has a look and will say 'OK, you are not wrong, but I saw it better and that's why we have to make a different decision'. So that's how I think it would work."
Klopp also made clear there was still too much uncertainty over when the VAR is and isn't called upon, citing Wilf Zaha's obvious penalty against Man United which wasn't given, initially or after a review.
The boss also offered his suggestion on how improvements should be encouraged by the simple mindset, rather than any technical interventions: work together, rather than encouraging the blame-game and overruling culture which currently pervades the system.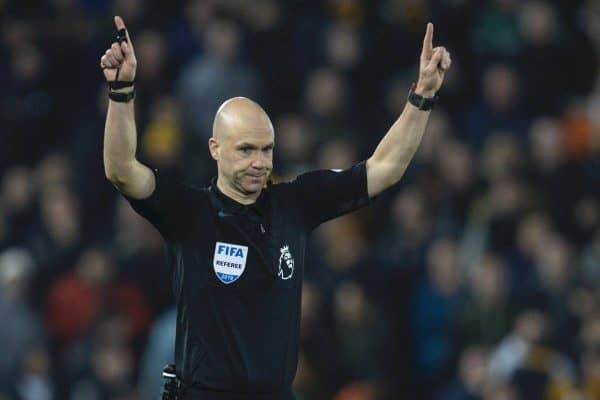 It shouldn't be a surprise to hear the boss suggest team-work as the solution, given its the foundation of his success at Anfield.
But all too often in football, the man in the middle seems to want to be the one who the show is about.
That needs to stop if officialdom is to improve and move past what has often been an absolute farce of an introduction to the game.
"If they would start understanding themselves as a proper 'team', like the fourth official, the VAR, plus the three guys on the pitch and the sidelines, if they really work together on the right decision, then I think it would make the process much easier.

"In the moment it looks like if the VAR takes the decision, it's like he overrules the ref on the pitch. The ref on the pitch has a lot to do, there's a lot going on around him, and other situations on the pitch which he has to be aware of and stuff like this.

"It's a really difficult job, I respect that a lot, but when you have somebody in the studio he should make the situation better, and I don't think they've done that always."
There is a clear acknowledgement that matters need to change, regarding VAR and the process around it.
But the lawmakers and referees' governing bodies have all too often been too slow to react, too scared to make constructive changes, leaving the fans and players to yet again roll their eyes, bemoan stupidity and have something else to complain about.
Stop focusing on the "clear and obvious" and that will resolve the "error"!