Pep Guardiola has admitted the shock semi-final defeat to Real Madrid has taken its toll on Man City, who will "need time" to recover and focus on the title race.
Man City looked to be coasting to a second consecutive Champions League final after Riyad Mahrez's second-half goal gave them a 5-3 aggregate lead over Real.
But two late strikes from Rodrygo – in the space of a minute – saw the tie go to extra time, which the Madrid side dominated and ultimately won through Karim Benzema's penalty.
It extends Guardiola's European failure with City, and could serve as a physical and mental blow as they vie with Liverpool in the final weeks of the Premier League.
City remain favourites for the title, as they hold a one-point lead over the Reds, but Guardiola was left unsure how the defeat in Madrid would impact his players.
"Well, this will definitely have a positive impact on the Real Madrid players," he told reporters after the game. "On us, I don't know really."
Guardiola added: "We need time now, one or two days. But we will rise, we will come up.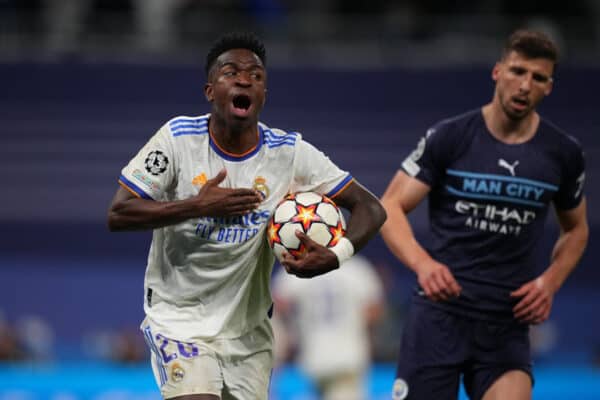 "We'll have to do it with our people.
"The players gave everything, we were so close, really, really close, but in the end we could not do it…it's tough for us, we cannot deny."
Liverpool have a chance to put further pressure on City when they host Tottenham in the Premier League on Saturday night, with victory over the north London side putting them top of the table.
City will then host Newcastle on Sunday evening, boosted by a kind schedule as they have three full days to recover from their trip to the Bernabeu.
But whether the ghosts of that collapse at the hands of Real will affect their performances in the remaining four games of the season remains to be seen.