The off-season can be a time for reflection, a time for a more measured assessment of the previous season, and above all a time for unsubstantiated transfer rumours and related gossip.
This inevitably includes criticism, praise, or something in between, of a club's ownership.
For example, Man United's owners, the Glazer family, who are up there with the worst owners in the league, have recently been in line for criticism for once again paying themselves dividends out of the club's coffers.
They are the only Premier League owners who do so.
This got me thinking about how Liverpool FC is run and the club's owners, Fenway Sports Group; about football ownership in general at the top level of the game, and especially about recent decisions that didn't go down well with the fanbase.
In particular, it took me back to an article I wrote about the club furloughing staff in April 2020, after Covid first hit.
That was probably the last time we were so idle in a football sense, but it was an enforced break rather than an off-season, and there wasn't even an open transfer window to keep us going.
Furloughs and fan groups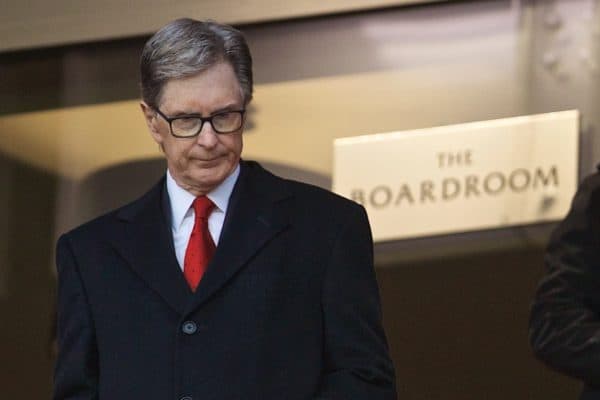 Many clubs, including Liverpool, made the decision to utilise the government's furlough scheme, giving football writers who had no football to write about the chance to really go to town on a bad decision taken by the club they report on.
I wrote one such article for this site, and though I stand by what I wrote, on reading it back immediately after publication I asked for a couple of bits to be removed that I thought were unfair to the owners, who I think overall have been good for the club, helping it retain some tradition (not least Anfield itself) while at the same time making sure the club can move forward and continue (or as was the case when they arrived, return to) competing at the top level.
That said, the decision to furlough staff was still a bad one in the grand scheme of things, and as time has passed we can now delve more into the reasons why.
In hindsight, it's possible FSG genuinely thought they were doing the right thing by utilising the government's furlough scheme, to make sure staff were still paid when football stopped after the pandemic first hit.
There may have been a blind spot for them and a lack of political advice or guidance within their circles on labour issues in the context of UK politics, especially under a Conservative government (though even the Labour party itself seems to have problems with this at the moment!).
But, ultimately, people seemed to trust football club owners such as FSG to continue to pay their workers more than they trusted the Conservatives to assist workers without it being paid back tenfold further down the line – in the shape of extra hours worked in some sectors, lower or stagnated pay and a higher cost of living.
This is something which, little more than two years later, is now happening, with the government using Covid and (shamefully) the war in Ukraine as their excuse to target working people.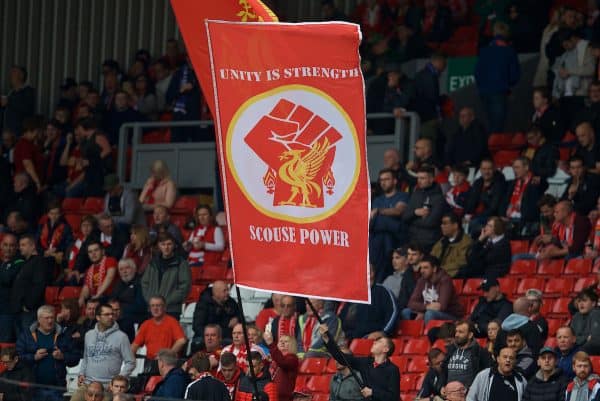 But back to FSG, and back to FSG backtracking, which they have on several things from ticket prices to furlough to the Super League fiasco – this could show two things:
One: they are willing to listen to fans and reverse decisions, something not all club owners would do.
Two: something is lacking at some level within the club which means these decisions are made in the first place.
The main thing that would have prevented the need for so many U-turns is prior fan consultation, and this is something the club have worked to improve – the new supporters' board, for example.
It's something all clubs can always improve upon, but the way Liverpool is run and its predominantly left-leaning fan base in the city means practical political assets, ideas and processes – including a supporters' union, Spirit of Shankly – already exist.
This means they have stakeholders whose experiences and expertise they can draw upon, and the club have since improved dialogue with fan groups and representatives.
But this needs to be an ongoing process, and the enthusiasm for this shouldn't be dampened as the Super League saga fades into the distance.
Sporting direction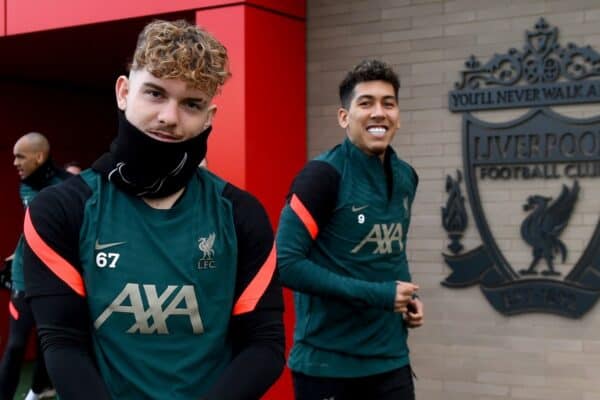 I think the best way to recruit for a top-level football club is to invest in youth football in the local area, building a state-of-the-art academy that supports players on and off the pitch with the intention of producing first-team players, while also topping up the team with the most suitable star players (or would-be star players) from around the globe.
This is pretty much what Liverpool now do.
They have invested in the facilities as well as the first team, and their recruitment is sensible, sustainable and also very effective.
They have reached a point where they are able to use the fees from players sold to almost entirely fund incoming transfers.
Even if some of those players signed and sold haven't made the first team, in most cases they have improved and retained or increased their value, which in itself is good recruitment and provides a base from which to start a process that can almost be seen as trading one player for another.
This is perhaps no surprise given FSG's background in baseball and their early adoption of recruitment methods which valued certain stats and data produced by certain players that give a team more of a chance of winning games.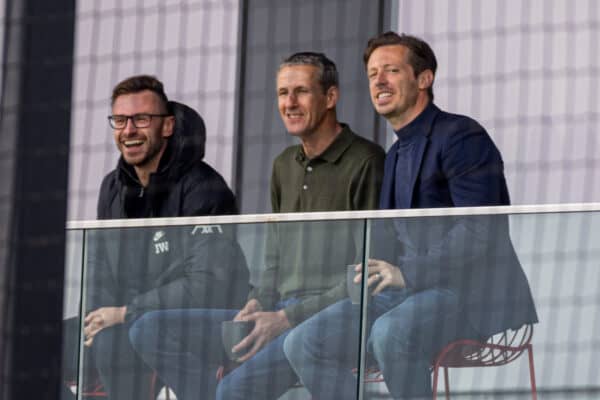 It sounds simple, but football, like baseball, was entrenched in old scouting methods – hunches rather than clear judgement and research – which led to some questionable recruitment decisions.
Thanks to FSG, there's now a combination of traditional scouting and advanced data that serves the club well.
While some clubs, such as Brentford and maybe Brighton, have used such methods to lift themselves to the Premier League and more than hold their own against the odds, Liverpool are a club that apply these methods at the top level of the game, with impressive results.
In the most recent campaign, they managed to finish just one point behind a Man City team who in any normal season would be runaway Premier League winners, while also winning both domestic cups and reaching a Champions League final.
The lack of a Premier League or Champions League trophy at the end of it probably leads to an underappreciation of how remarkable Liverpool's 2021/22 season was.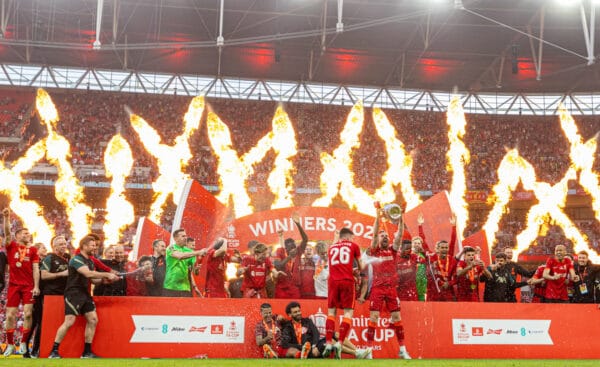 It was their first FA Cup win in 16 years, following on from recent seasons in which the club won their first Premier League title in 30 years, their first-ever Club World Cup, another Champions League and a UEFA Super Cup for good measure.
The idea is often put forward (including sometimes by me) that the club don't quite have enough depth in the squad at the start of each season.
But you don't complete and compete in every game it's possible to play, and for every trophy it's possible to win – as Liverpool did in 2021/22 – if you have a weak squad.
The future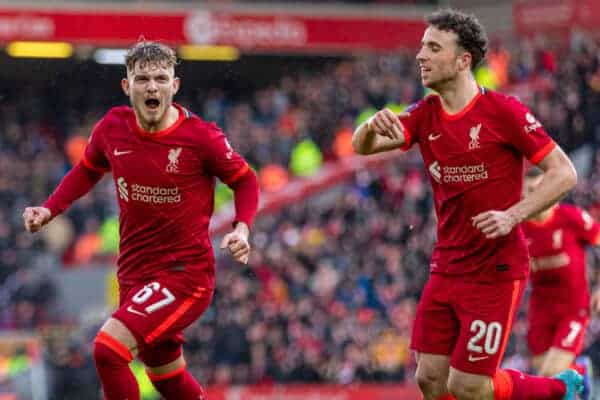 When approaching the transfer window like Football Manager or Fantasy Football, it's easy to forget the human side of managing a big squad and the practical side of transfers, as well as homegrown player quotas and matchday squad size.
Liverpool are also building a squad for the future with the arrival of players such as Diogo Jota, Harvey Elliott, Ibrahima Konate, Luis Diaz, Darwin Nunez, Fabio Carvalho and Calvin Ramsay – who are all 25 or under going into the new season.
These elite young players need games, or else they will never progress and there will have been no point in signing them or building that academy structure in the first place.
It's important to continue to hold owners to account as, given the historical importance of clubs like Liverpool and others around the globe, they should see themselves as custodians of an institution rather than just shareholders in a company or owners of a sports franchise.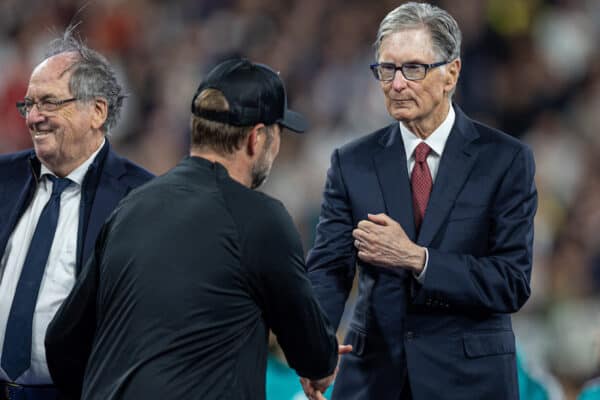 With the redevelopment of Anfield and the club's training ground and academy at Kirkby, FSG appear to be realising this, if they didn't already, and putting the club on a good footing for future challenges.
Bill Shankly once said: "At a football club there's a holy trinity – the players, the manager and the supporters. Directors don't come into it. They are only there to sign the cheques."
Maybe this quote's appearance on Liverpool's official website, suggests the owners fully agree.