With Fabio Carvalho officially joining Liverpool and taking the No. 28 shirt, the club have quietly confirmed another change of number in the first-team squad.
Carvalho was finally unveiled as a Liverpool player on Sunday morning, fulfilling a promise to Fulham kit man Tommy Fuller that he would keep the No. 28.
"I've done well with that number, so why change it?" he said. "If it's not broken, don't fix it."
It was the second update to the squad numbers at Anfield this weekend – with Harvey Elliott swapping the No. 67 for No. 19 on Saturday – and was soon followed by a third.
The No. 28, after all, was already taken.
Ben Davies was registered with the number upon his £500,000 move from Preston in 2021, following the likes of Danny Ings and Steven Gerrard is taking it.
But Liverpool have revealed that Davies is now tied to the No. 24 shirt, after relinquishing his former number to allow Carvalho to wear it.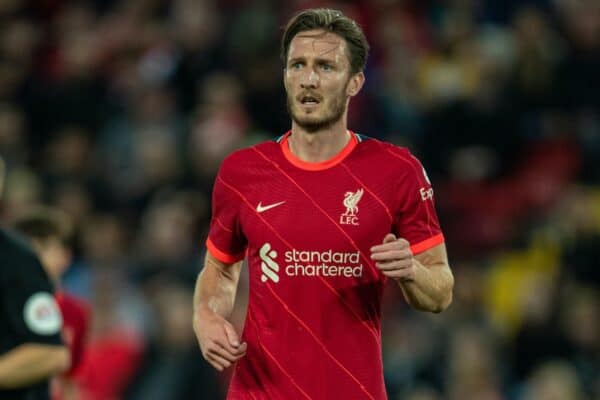 Previous incumbents of the No. 24 include Rhian Brewster, Joe Allen, David N'Gog, Florent Sinama-Pongolle and Danny Murphy, with the shirt having been vacant since Brewster's exit to Sheffield United in 2020.
It is doubtful that Davies will ever wear it on the pitch, of course, with Liverpool open to offers for a centre-back who has yet to make his competitive debut for the club.
Davies spent the 2021/22 season on loan at Sheffield United, and is attracting interest from Celtic and Middlesbrough in the early weeks of the transfer window.
According to reports, Liverpool value the 26-year-old at around £4 million.