More than five weeks after Liverpool's 2021/22 season came to a close, Jurgen Klopp's squad are to reassemble for the start of pre-season on Monday – so what can we expect?
The last time we saw the Reds together was for a trophy parade that provided a much-needed boost after the events at the Stade de France.
Since then, players have represented their countries on the international stage and jetted off to various parts of the globe, including Los Angeles and Tanzania, to relax.
After a deserved break, Liverpool are now to reconvene as they start their preparations for another assault on all four competitions.
Klopp's side have 33 days from the start of pre-season to their opening day at Fulham, with six fixtures confirmed and a trip to four different countries.
But what can we expect on the very first day?
Start at the AXA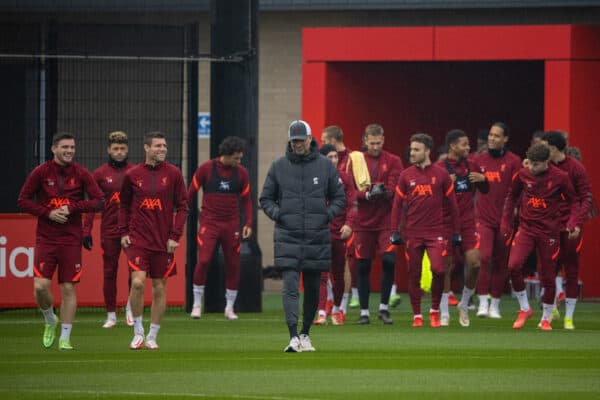 Liverpool's pre-season takes them to two different continents and five countries, but they will start in Kirkby at the AXA Training Centre.
It is here the players will begin their testing and reunite before their trip to the Far East, with home comforts preceding a busy few weeks of travelling for Klopp's men.
The lactate test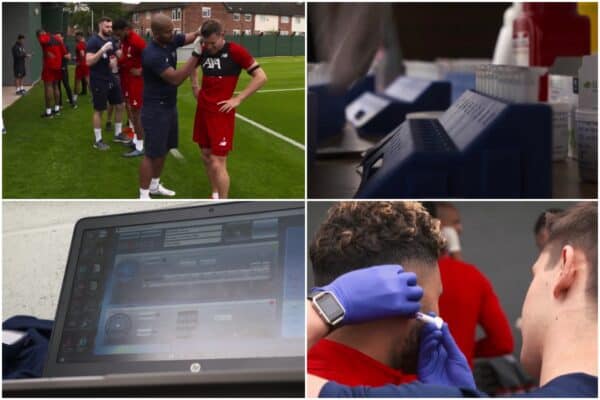 After an enjoyable break from the rigours of football what better way to return than with a gruelling running test?
Thankfully it's not us that have to go through it but the players, with the test now a tradition at Liverpool on day one.
It's an endurance exercise that is no doubt dreaded by many but it's valuable for club staff to discover the highest intensity at which players can train and compete before blood lactate comes to the fore.
The speed will steadily increase after each blood test interval, which tests for levels of lactic acid, and we all know who will be the last man standing.
Or will James Milner see his crown challenged by another this time?
Not everyone will be there on the first day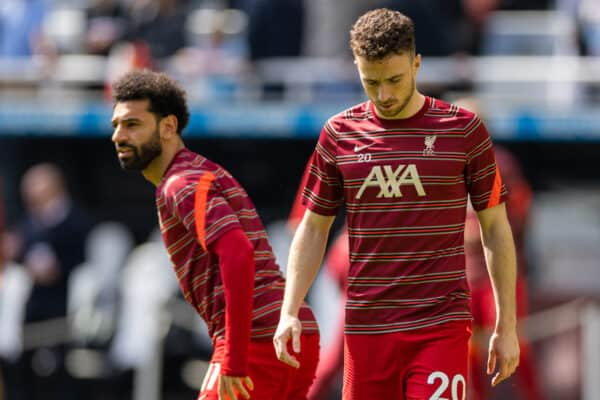 With international fixtures following directly on from last season, Liverpool are to hand those involved an extra five days before reuiniting with their teammates.
The second wave of players are expected on Saturday, July 9, and will include Mohamed Salah, Virgil van Dijk, Darwin Nunez, Alisson, Fabinho, Andy Robertson, Kostas Tsimikas, Trent Alexander-Arnold, Diogo Jota and Naby Keita.
But a 19-man squad has been confirmed and includes Fabio Carvalho, Calvin Ramsay and Harvey Elliott.
The first day at 'school'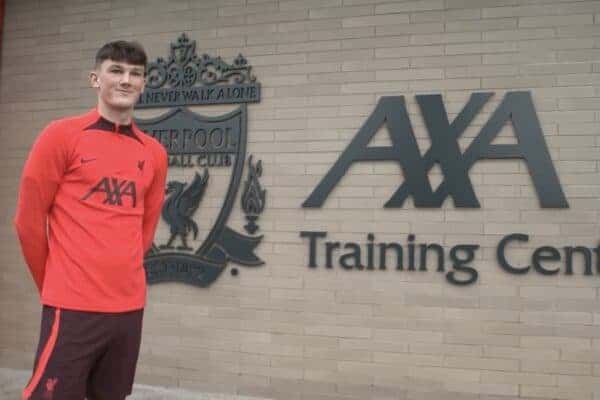 While Nunez will report for pre-season late due to an extended break, Ramsay and Carvalho will be there on the first day to meet their new teammates.
The former arrived in a deal worth £6.5 million and will rub shoulders with Neco Williams first off in the right-back battle while Alexander-Arnold is away.
Carvalho, meanwhile, will be part of the forward group that includes Firmino, Diaz and former Fulham teammate Elliott.
It will be a nerve-wracking but exciting time for the youngsters as they meet their new teammates and settle at their new home.
A chance for academy players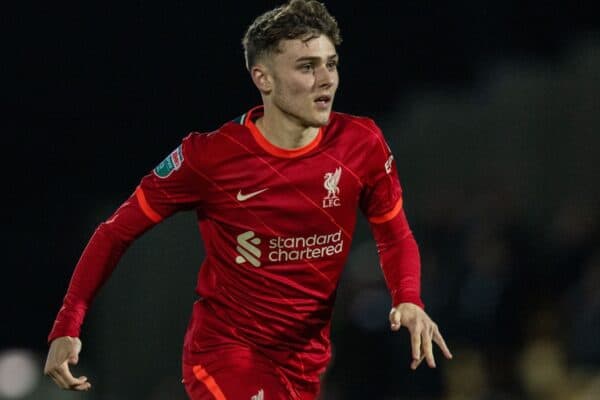 The Reds offer an opportunity to the brightest talents each summer and last year we saw the likes of Tyler Morton, Conor Bradley, Owen Beck and Kaide Gordon take their shot and go on to debut.
And this summer will no doubt see others handed their chance and that could include the likes of Stefan Bajcetic, Bobby Clark, Oakley Cannonier and Isaac Mabaya, all of whom impressed in the academy last season.
Either way, it will be exciting to see the club's next generation rub shoulders with the current champion team over the summer.