Liverpool loanee Arthur is among the players whose wages were falsely lowered by Juventus, according to one Italian journalist.
Arthur is spending the season on loan at Liverpool, but after that he will return to Juventus, where his contract does not expire until 2025.
The Brazilian midfielder arrived at the Turin club from Barcelona in 2020, as part of a swap deal involving Miralem Pjanic which saw Juventus note a €41.8 million profit on their accounts.
That was despite Barcelona 'selling' Arthur for up to €82 million and Juventus 'selling' Pjanic for €65 million, with the deal an eye-opening one in light of new charges against the latter club.
Juventus have already been docked 15 points in this season's Serie A as part of an investigation which, as explained by The Athletic, came with the club "accused of fixing their balance sheets by inflating transfer fees."
Eleven directors, who either currently or previously held positions at Juventus, were also banned from Italian football.
Tutti squalificati. Per almeno un mese. In questo campionato. Forse già a breve. E sì, lo so, non è una notizia di poco conto. I media italiani tremano al pensiero di darla, ma forse è il caso di non fare gli schizzinosi: almeno si evitano svenimenti come per il -15 (1. segue) pic.twitter.com/435Kn6HUS5

— Paolo Ziliani (@ZZiliani) January 24, 2023
Further sanctions could follow, and journalist Paolo Ziliani has shared documents purporting to show 26 players who "adhered to the proposal to fake waiver of some salaries to allow Juventus to make large losses disappear from the balance sheet."
Arthur is one of those listed, along with the likes of Cristiano Ronaldo, Paulo Dybala, Wojciech Szczesny and Tottenham loanees Dejan Kulusevski and Rodrigo Bentancur.
Those players, along with manager Maurizio Sarri, were said to have been led by former chairman Andrea Agnelli and then-captain Giorgio Chiellini, the latter of whom allegedly explained the "scam" to the squad via WhatsApp.
Ziliani claims those 26 players would face a ban of "at least a month," while Juventus would be fined "from one to three times the amount of the sums unduly agreed."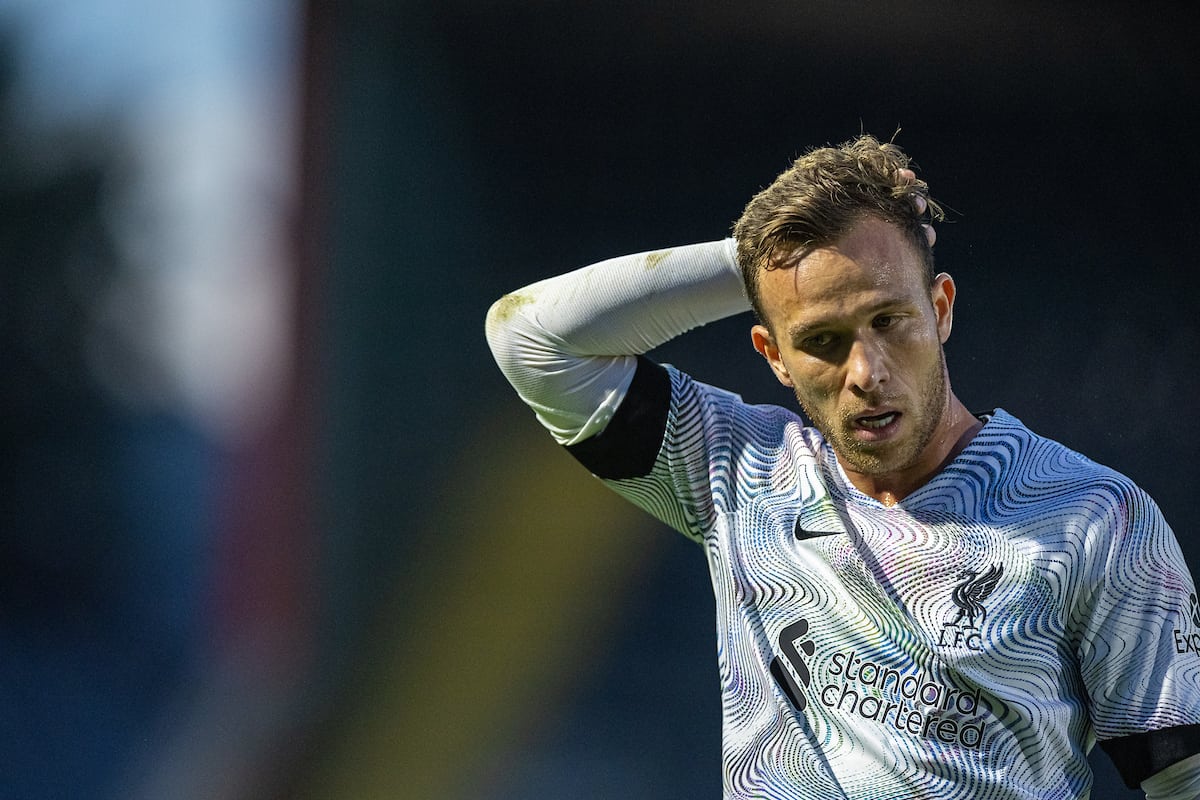 Any ban is only likely to be upheld in Italy, which means Arthur would not be suspended from games for Liverpool – only upon his return to Juventus.
Nevertheless, it would be another major blow for a player who has endured miserable luck with injuries in recent years, including a thigh problem that has restricted him to 13 minutes for the Reds so far.
The 26-year-old is believed to be ahead of schedule in his recovery and could soon return to training, while claims his loan could be cut short to facilitate a move to Palmeiras have been denied.