Speaking at Anfield ahead of Liverpool's Premier League clash with Chelsea on Saturday, Steven Gerrard made a personal plea to help the Reds sign Jude Bellingham!
Gerrard, who was part of the BT Sport team covering the game at Anfield, was quizzed on Liverpool's issues in midfield so far this season.
When asked to single out a player he'd like to see join the club to address those problems, he spoke in glowing terms of Bellingham.
The Borussia Dortmund midfielder is believed to be the Reds' top transfer target this year, and Gerrard went as far as to say he'd be happy to fly to Dortmund to discuss the move with him!
"All he needs to do is send his diary to me when he's got a free day," Gerrard joked.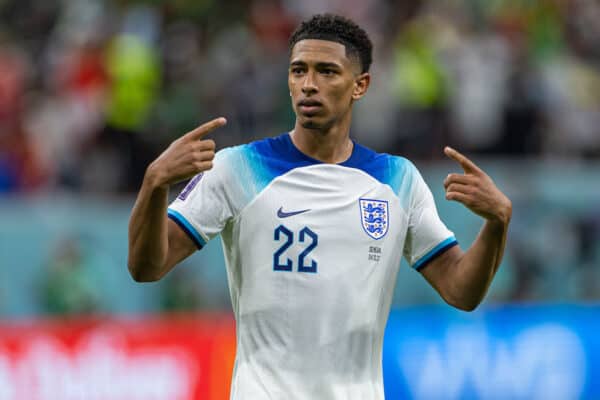 "I'll fly to Dortmund personally, take him out for a nice dinner, and we'll talk about it!"
Gerrard went on to explain why he believes Bellingham is exactly the type of midfielder Liverpool have been lacking.
"On the back of the World Cup, what he's doing out in Dortmund. I'm a huge fan of him anyway. The way he comes across, the way he speaks about the game. Every time I've watched him he impresses me.
"He's the obvious one, because I do think that at the moment, now that Henderson has adapted his game and he covers Trent on that right hand side, Thiago's more of a footballer, Fabinho stays, Liverpool are lacking this running No. 8 who can arrive in the box, get you a goal, whose got that power, that burst, who can leave someone for dead.
"Bellingham ticks all those boxes. He's the obvious one, but I think it's important we don't become obsessed with one midfielder. It's Liverpool Football Club. Everyone around the world knows that Liverpool will be looking, will be scouting midfielders. There's a lot of very good midfielders around the world."
With Liverpool struggling for any kind of consistency this season, there have been question marks as to whether a move to Anfield would appeal to Bellingham.

Despite the Reds currently languishing in mid-table, Gerrard is hopeful that Bellingham is "bright" enough to acknowledge that Liverpool would still be a good place to further his career.
"Liverpool are in the middle of the table, but I'm sure Jude's bright enough to go 'hang on a minute, there's a stand going up here, it's going to be a 60,000 stadium, they've got one of the best five managers in the world, they've won the Premier League of late, they've been in Champions League finals of late, they play very well here, they've got some fabulous players, they develop players'," he said.
"It ticks an awful lot of boxes, but Liverpool in the league, right now are in the middle of the table."
Interestingly, Gerrard then explained how he feels it's imperative Bellingham returns to the Premier League as he continues to evolve his game.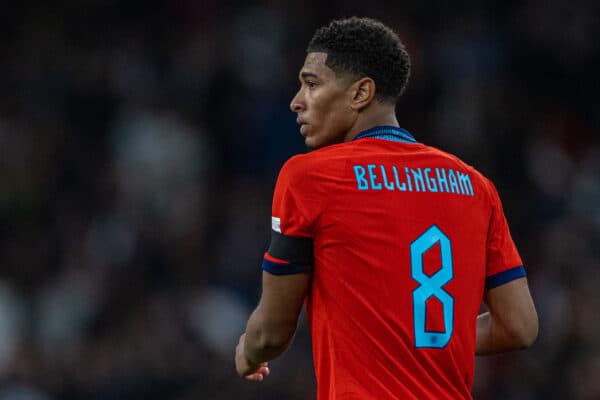 Real Madrid have also been strongly linked with a move for the Birmingham academy product, but Gerrard feels Bellingham would be at risk of being "swallowed up" at a big club outside of England.
"I think it's important he stays in this country," he explained.
"He's 19 years of age. They're talking about Madrid, Barcelona and Bayern Munich.
"I know he's doing it in Dortmund now, but those clubs are at a higher level than Dortmund. You can get swallowed up, there's a lot of world stars. You can get swallowed up by making the move too soon.
"In my opinion, staying around England, staying around this country, getting developed. There's growth in him, he can evolve. I think staying in England until he hits his peak years is very important for the boy now."