While it may not have been the impact many fans expected, Jurgen Klopp has hailed Cody Gakpo for his surprise role as Liverpool's new "connector."
When Gakpo completed his £44 million switch from PSV Eindhoven, the hope was that he would bring his impressive goalscoring form into his early days at Anfield.
The 23-year-old had already struck 13 times in 24 games in the first half of the season in the Netherlands, along with 17 assists, and optimistic comparisons with Luis Diaz were drawn.
In four appearances for Liverpool so far, however, Gakpo is yet to either score or assist, with his last three outings coming in a new role up front.
Klopp's wisdom was questioned when he overlooked the more experienced Mo Salah and Darwin Nunez to deploy the natural left winger as his central striker, but analysing his performances so far he singled out Gakpo's defensive work.
"His defending is outstanding," the manager said.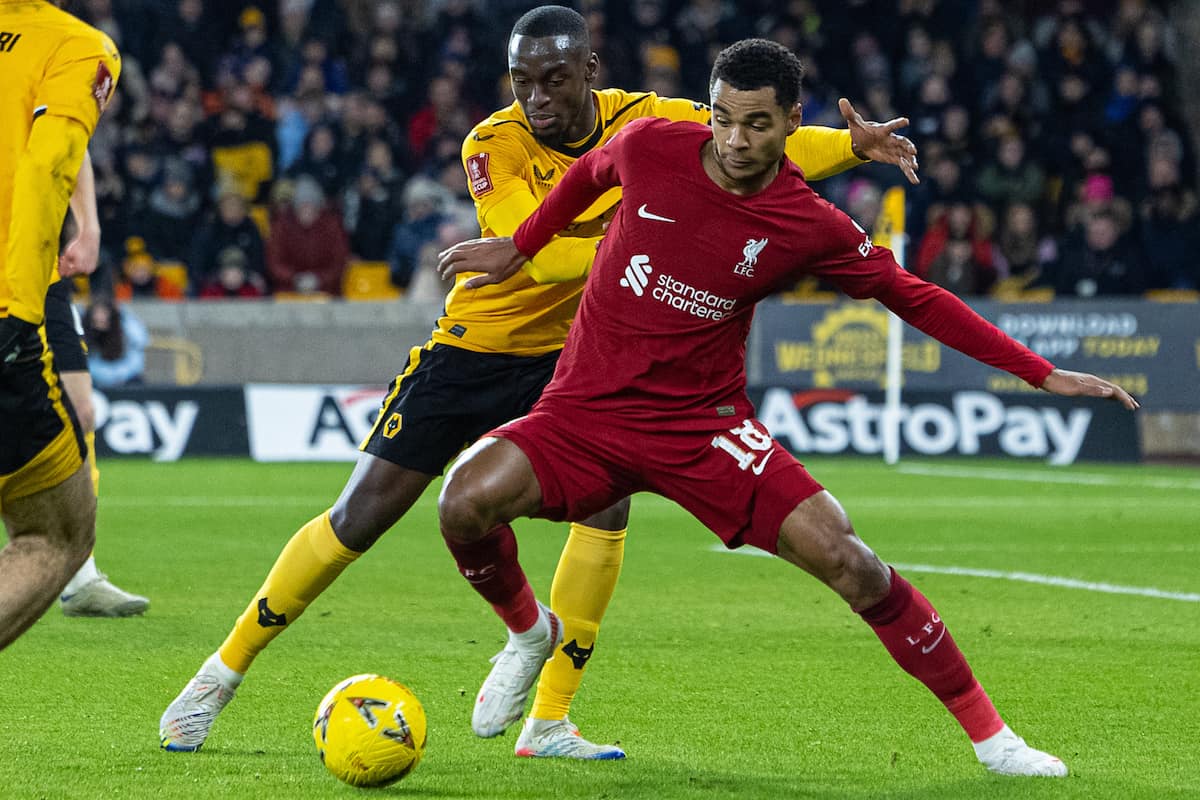 "Now you will say we bought a striker and talk about defending, but the defending in this position is outstanding.
"This central position, that's really what we need.
"Everybody in this team is used to that when the ball goes wide and goes inside to the No. 6 that there is somebody around.
"Then all of a sudden there is nobody around and then pass the ball from there.
"Against Chelsea, there were two sixes. Brighton, two sixes. That's the engine room, the decisive room of a football pitch, and we just let [Brighton] pass the ball and, woops, done. That's not possible.
"So that's really good. He's good on the ball; you can see in his finishing, he's a sensational finisher; his shooting from distance, outstanding.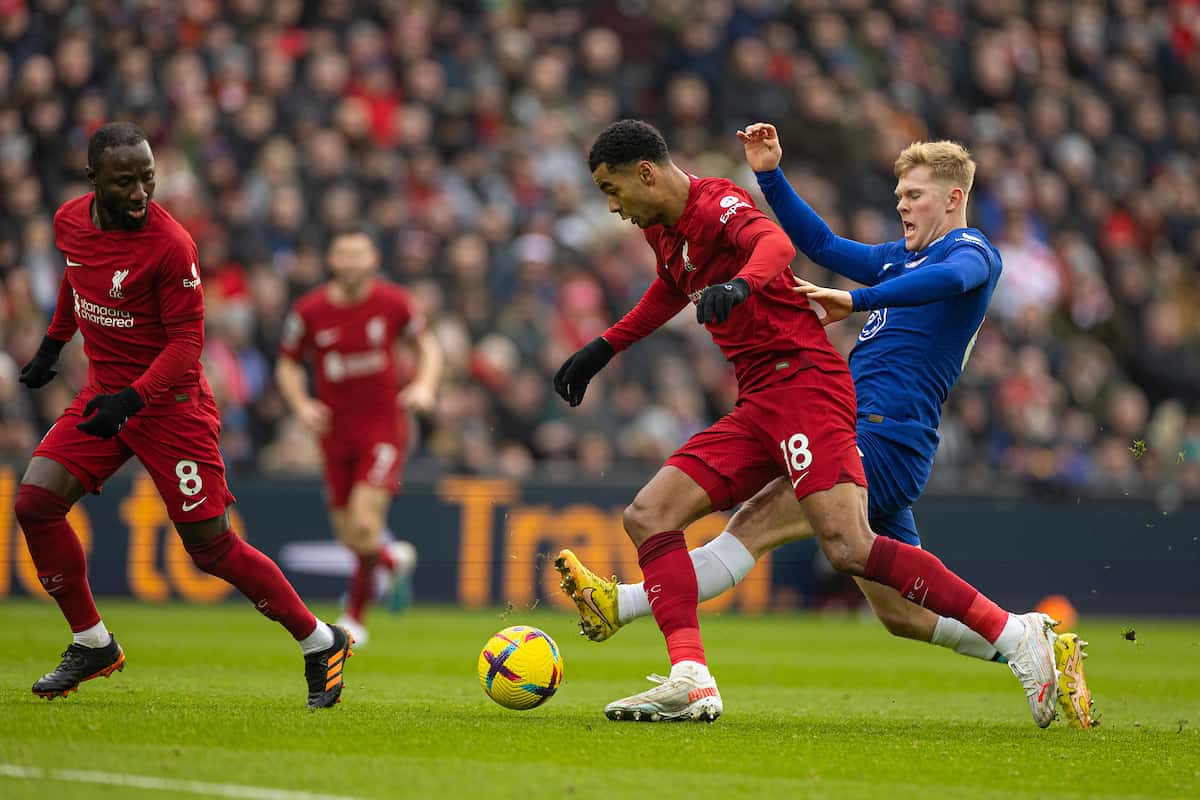 "But, in the games, he's a bit in a rush, and in moments not in the right position, so you cannot even see that [yet].
"That is an extreme strength of him. Everyone – he's got a long-term contract here – will see that. So I'm completely happy.
"Of course, people say 'yes, but he didn't score', but coming as a striker in our team in this moment – congratulations – and then getting judged because you don't score. That's really cool…
"But, of course, internally it's all fine. He's fine. He's a smart boy, he really wants to learn, a really good listener, so everything's fine with him."
With Sadio Mane departing in the summer along with Divock Origi and Takumi Minamino, and Roberto Firmino's injury issues becoming more frequent, there has been a conscious shift in the profile of forward brought in at Liverpool.
Gakpo and Nunez, who both stand at 6'2″, provide a more traditional presence in the final third, though Klopp has suggested the Dutchman can emulate Firmino's unique role.
"Now we have, with Cody, obviously a really important asset again. Like a connector," he continued.
"He can play the wing but he can play in the centre as well.
"When Darwin is playing there he is obviously higher up, going behind, these kinds of things. So all different things.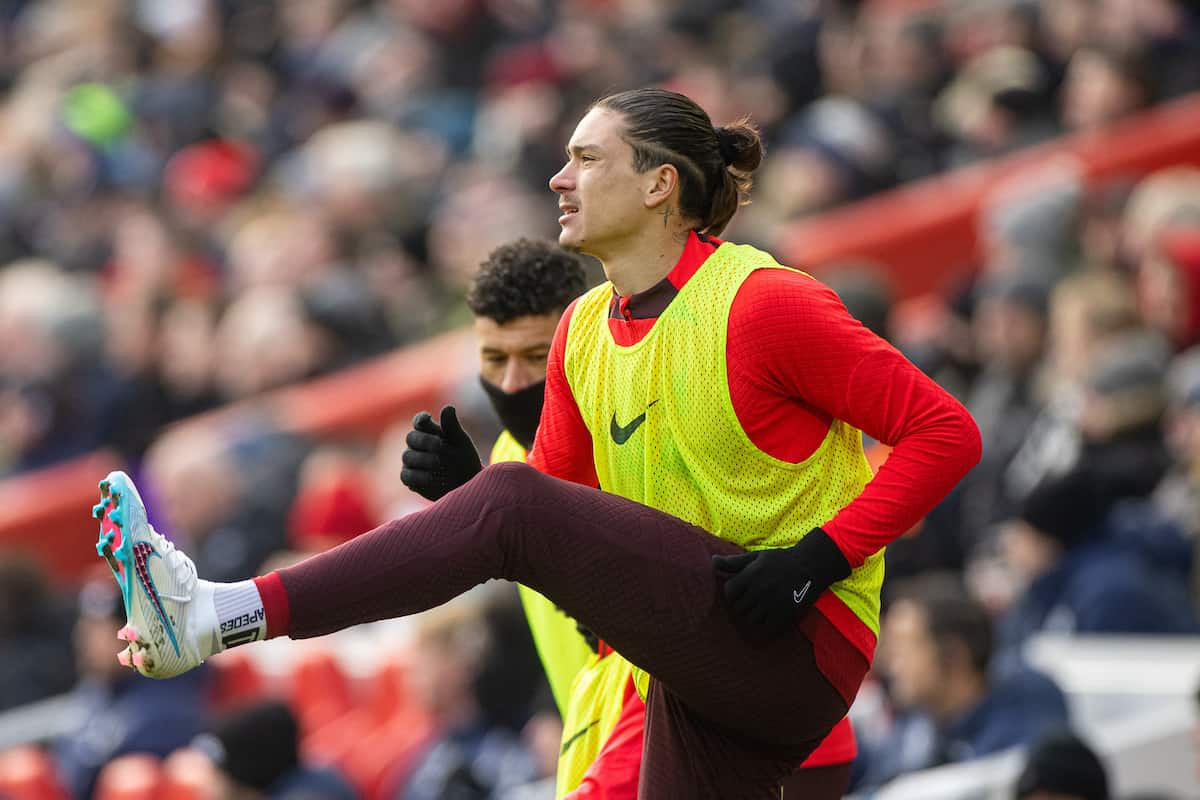 "It was always clear that we never played with a [traditional] No. 9 before, even when Sadio played in the position he was always dropping in these moments.
"But that's not Darwin's game. He wants to have other balls and he's really a handful there.
"It's all good if they would all be in and you can build something there, but we couldn't do that yet."
Nunez is expected to come back into the starting lineup when Liverpool visit Brighton on Sunday – but it is now more likely to come on the left, with Gakpo retained up front.