Brighton CEO Paul Barber has joked that perhaps Liverpool "haven't got my email" because no offer has been received for Moises Caicedo, whose laces alone will cost £42 million.
It's the January window, Liverpool need a midfielder and although reports maintain that the club do not expect to sign anyone, it has not stopped speculation over possible options.
And Moises Caicedo is one such option, the 21-year-old midfielder is a standout for Brighton and a player the Reds are said to have interest in.
Caicedo recently changed representatives and it could trigger greater interest as his previous agents complicated any transfer by each requiring a cut of the deal.
But Barber has insisted that Brighton have yet to receive any offer for Caicedo, from Liverpool or anyone else.
"I'm pleased to say we haven't had any [offers]," Barber told CBS Sports. "Maybe they [Liverpool] haven't got my email because I haven't seen any."
As for his price, Brighton will not be entertaining any lowly offer for a player who has been "exceptional" for the Seagulls in his 29 appearances so far.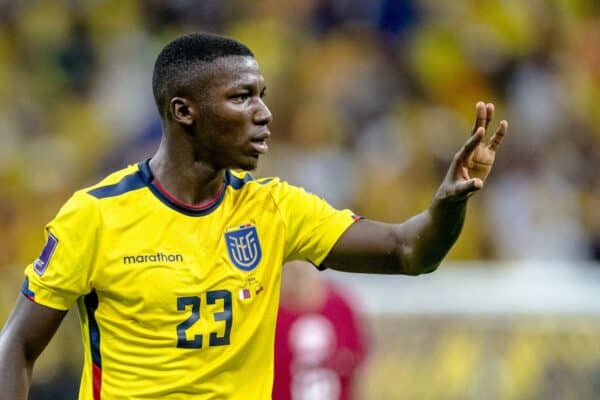 "I am not sure £42 million will even include the boots now, maybe just the laces," Barber said, in reference to Graham Potter previously saying £42 million would only get Caicedo's boots.
"But joking aside, every player's value is ultimately determined by the market. Graham's comments were part in jest but part serious because Moises has been an exceptional player for us.
"Since he came to the Premier League, he has developed all the time. He's a young man with a great attitude, fantastic work ethic and a very nice human being off the pitch.
"So all those things contribute to the value of a footballer should it come to that moment to sell."
That moment isn't ideal in the January window with Brighton eager to avoid transfers, incoming and outgoing, as "it tends to be more of a seller's market."
"And the problem with that is if you do sell then need to replace, you move into the buyer's market which is a more difficult place to be," Barber added.
Caicedo is not short on suitors with ex-manager Potter eager to lure him to Chelsea, but having shown the qualities Gini Wijnaldum brought to this Liverpool side, he would not look out of place at Anfield.
But the question remains, are Liverpool prepared to make an investment in January for Caicedo or any other midfielder? The noises suggest it is unlikely, but do they really have a choice to forgo?