Nat Phillips is unlikely to secure a move before the transfer deadline after another injury for Liverpool, while Matt Beard signed a familiar striker to his Women's squad.
No move for Phillips, again?!
Phillips was expected to make a move on deadline day having served as Liverpool's fifth-choice centre-back throughout the season so far.
He attracted interest from Galatasaray and clubs in the Bundesliga and Liverpool were open to either a permanent transfer, a loan-to-buy deal or a straight loan.
But that all looks to be off the table after news of Ibrahima Konate's hamstring injury, which is to keep him sidelined for up to three weeks, another untimely blow for Phillips and the Reds.
It's the story of Phillips' Reds career, with an injury to a senior centre-back having continually blocked his chance at first-team football elsewhere, with Jurgen Klopp not eager to repeat the horrors of 2020/21.
Joel Matip and Joe Gomez are currently the only fit senior centre-backs, with Rhys Williams also in the fold after his early return from a loan spell at Blackpool.
While the hope is that Virgil van Dijk and Konate will be back in a matter of weeks, it looks like it will be enough to keep Phillips at Anfield.
A move in the summer must come to fruition, surely?!
When it rains, it pours!

Liverpool fans lamented the position Phillips finds himself in after Konate's injury, and many are ready to see the back of this season.
The refusal to sign a midfielder in the January window had Reds rightly airing their frustrations, it leaves a major overhaul to do in the summer.
A report has claimed that the club have yet to start the search for the next sporting director and Julian Ward's successor, it would be negligent if so!
Police apology, nearly 34 years late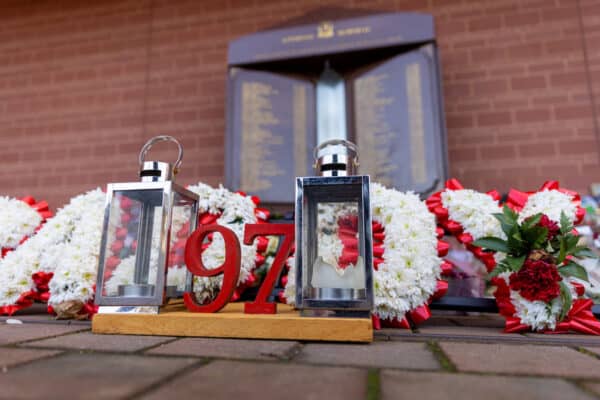 Police chiefs 'profoundly apologise' for Hillsborough disaster failures, it comes nearly 34 years after the tragedy. But still no justice.
With eyes starting to move toward the tie against Real Madrid, we take a look at how they're getting on – a lot better than Liverpool, it's safe to say!
Liverpool Women have signed Natasha Dowie on loan for the remainder of the season – the striker previously played for the Reds under Matt Beard 11 years ago.
Deadline day activities

Man United have acted swiftly to cover for Christian Eriksen's injury, with Bayern's Marcel Sabitzer on route to Manchester to complete a loan move, as per the Telegraph's James Ducker
Chelsea, meanwhile, are still pushing to get a £105 million deal for Enzo Fernandez over the line, with Sky Sports reporting a medical is taking place in Portugal. The deadline is at 11pm.
Match of the night
Tonight's offerings include the second leg of Newcastle and Southampton's Carabao Cup semi-final, Eddie Howe's side hold a 1-0 advantage. Kick-off is at 8pm (UK).
Another deadline day without too much excitement for Liverpool, I'm afraid. There could still be some loan deals in the pipeline for the club's youngsters, we'll keep you informed.
Enjoy your evening, Reds! '