Jamie Carragher has issued a damning verdict of Liverpool, arguing it is "not a Jurgen Klopp team" and comparing its decline to Arsene Wenger's Arsenal.
There was a predictability to the Reds' 3-1 defeat to Brentford on Monday evening, after riding their luck to beat Leicester 2-1 on Friday.
Though without key players due to injury, the side Klopp put out should have had enough to outclass a game Brentford side, but instead they were routinely torn apart.
Yoane Wissa had the ball in the back of the net three times, but only one counted, while Ibrahima Konate was culpable twice as he produced an own goal and was brushed off the ball as Bryan Mbeumo made it 3-1.
Liverpool have conceded 51 big chances this season, according to Opta. That is more than twice as many as the five teams above them in the Premier League table. Massive issue.

— Adam Bate (@ghostgoal) January 2, 2023
After the game, Sky Sports statistician Adam Bate highlighted how Liverpool have allowed 51 big chances against them this season, which is more than twice the amount of any of the five sides above them in the table.
And in his post-match assessment, Carragher pointed to a "morphing" squad that can no longer play the way that has made them so successful under Klopp.
"I feel like we're watching Jurgen Klopp when he first came to the club," he explained.
"In the first couple of seasons that was always a problem, when they'd have the ball, someone would sit deep, someone would counter-attack on them.
"But I don't know what's happened to Liverpool in terms of midfield.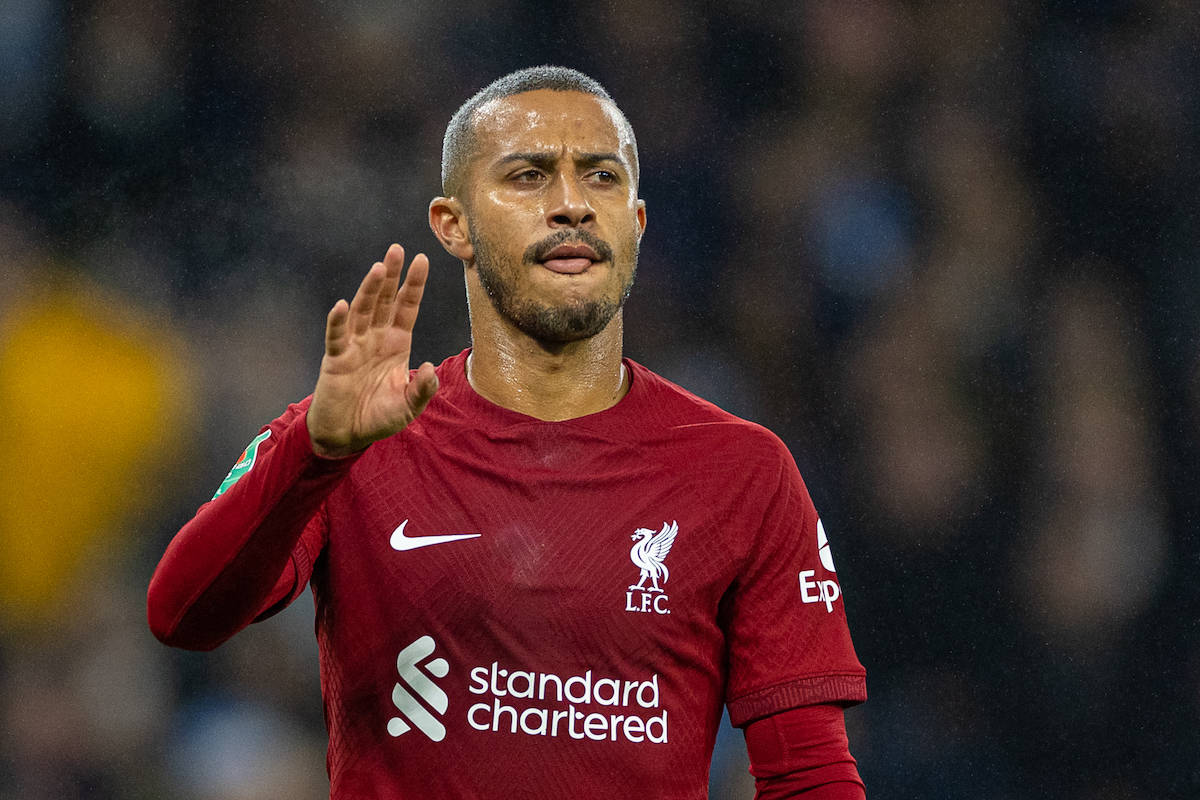 "Liverpool have bought one proper midfield player in four-and-half years, Thiago. It's coming back to haunt them now.
"When I watch Liverpool now, and certainly in midfield, it feels like Jurgen Klopp's team is morphing into something else – a technical team.
"The only team that it reminds me of is when I used to play against Arsenal under Arsene Wenger.
"Yes, they were a great footballing team, but their actual pace and physicality, teams couldn't cope with.
"Then that team morphed into something really technical and it never won again.

"I don't know if there's an influence from Pep Lijnders, who is Jurgen Klopp's No. 2 and has a big say in what goes on as well.
"Maybe a Dutch way of thinking, getting players on the ball, I don't know, or thinking Liverpool need to, not reinvent themselves but always keep tweaking things and changing things because maybe people are used to them.
"But for me, from minute one of Jurgen Klopp's era, against Tottenham away, forget the quality of players, people were sprinting all over the pitch and they were just like 'woah'.
"I don't see Liverpool now sprinting and closing people down, but they're still playing with this high line.
"It's like it's not a Liverpool team. It's not a Jurgen Klopp team what I'm watching."

The lack of investment in Klopp's midfield was a recurring theme as Carragher went on, with the 44-year-old even naming two youngsters who "don't look like Jurgen Klopp players."
"Thiago for me is not a problem if the other two are full of energy and have got power to stop counter-attacks and stop the opposition," he continued.
"Everyone keeps talking about Jude Bellingham. Liverpool haven't got a problem going forward, it's actually a midfield player to stop the opposition from coming right through them.
"What I'm talking about is someone like a Harvey Elliott [or Fabio] Carvalho comes in.
"These are players who I look at, great technical players, but in my mind they don't look like Jurgen Klopp players.

"Then you've got players like Fabinho, who's getting older, Jordan Henderson who hasn't got the energy anymore, James Milner.
"Liverpool's transfer committee – or the people behind Jurgen Klopp – and Jurgen Klopp, who have been bringing the players into the club, have been absolutely lauded more than any scouting network in world football.
"This is on them.
"To allow a team who also won four trophies last season to end up at a stage where they're fighting for top four, because midfield now has only had one player signed in four-and-a-half years and they're absolutely running on fumes."