Everton are showing signs of starting a resurgence under Sean Dyche, but how confident are Blues fans ahead of their trip across Stanley Park?
Liverpool are back in action after a nine-day break on Monday night, in what represents a huge Merseyside derby at Anfield.
For the Reds, it is simply a must-win game, but Everton's surprise 1-0 win over Arsenal in Dyche's first match was a warning sign.
More dropped points for Jurgen Klopp's side will surely be fatal to any lingering hope of being in a top-four race, on what promises to be a tense evening.
With kickoff now not too far away, we got in touch with Dave Downie (@daviddownie17) from The Blue Room Podcast to discuss all things Everton and Liverpool.
How would you assess Everton's season so far?

It's been as difficult as we've seen in our recent history, that's unquestionable.
Frank Lampard deserved a shot as the manager following the narrow end to staying in the Premier League. Of course, with the benefit of hindsight, he should've been dismissed before the World Cup arrived in November.
The reason he wasn't and was only sacked less than a fortnight ago was due to the upheaval towards the club's hierarchy.
Ironically, it was that very thing that gave Lampard a stay of execution.
How happy are you with the appointment of Dyche?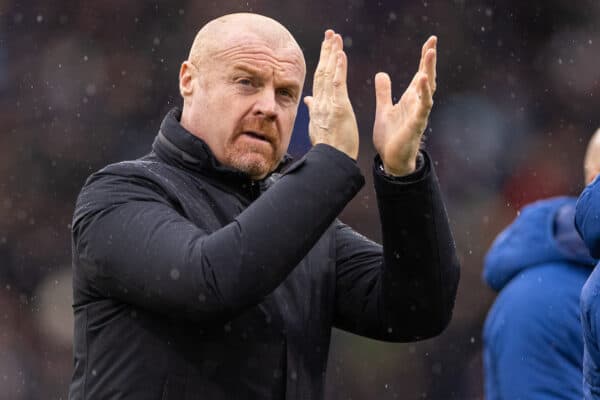 Initially and somewhat naively, it took me some time to feel Sean Dyche should've been considered as the new manager.
Similarly, given the club's deep issues, it was obvious we could only appoint someone who was out of work rather than paying a hefty bill to lure someone from their current job.
Since his appointment, I've been impressed and encouraged by both his honesty and refreshing straight-batting approach.
It's difficult not to go over the top after a real Everton performance of old in the win over Arsenal, but I think it was something that filled us with at least some confidence to get us out of this mess.
What has he changed stylistically from Lampard already?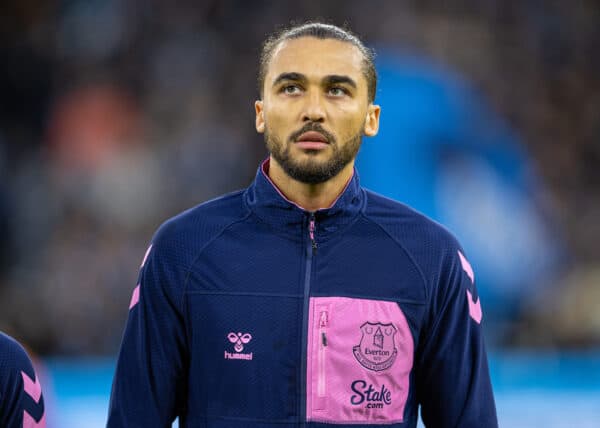 Dyche has been heavily stereotyped for his years at Burnley – let's face it, it was never a fixture any of us looked forward to back then.
It's pretty clear already that his pragmatism was underlying the route one efforts we saw, however, and that's because the team he fielded against Arsenal led to an organised setup that was completely bereft in Lampard's tenure.
Midfield was very compact with Idrissa Gueye and Abdoulaye Doucoure complimenting Amadou Onana's prowess.
The former two looked poor and likely looking to leave the club, but I think Dyche's approach suits their attributes.
I think a 4-3-3 formation, with both wingers able to track back whilst crossing, will help both full-backs and more importantly create chances for Dominic Calvert-Lewin.
As for Liverpool, how do you assess their campaign to date?

Like most of your fans, I guess, it initially staggered me to see a side that, even not at its best, has looked so much of a mess under Klopp.
Despite being very far on the outside looking in, the Reds have looked so diluted by inconsistency at times that it appears there might well be internal issues at the club.
Typically, a run of poor results for anyone would equate to poor form, but for a Klopp side to look how they have, it can only make you think of other issues.
With all that being said, injuries have to be mentioned, too, and I also think there are a lot of players in that squad who have been there and done it, winning every trophy there is.
Everyone has a sell-by date and I wonder if there are one too many still seeing Klopp's loyalty overrule everything else.
Where do you think both sides will finish this season?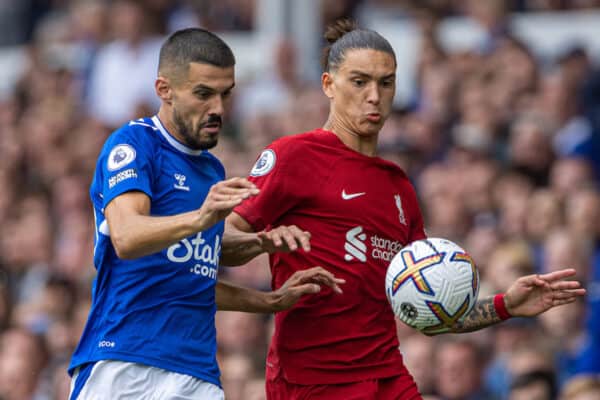 I think Liverpool will improve but narrowly miss out on the top four.
The likes of Brentford, Fulham, and Brighton will gradually float downwards so I'm thinking fifth or sixth.
For us, I wish you would ask me this in about three weeks, but I'm very tentatively going to say we'll still be a Premier League side.
I don't care how!
What is your favourite and worst Merseyside derby memory?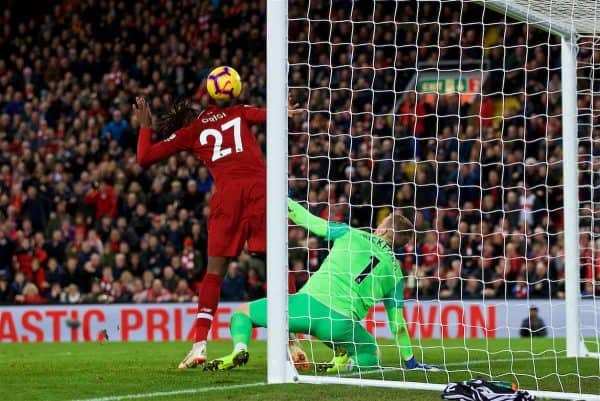 Personally at Anfield, it was that Divock Origi night, which pips the second consecutive 4-0 defeat under Roberto Martinez (the Rogelio Funes Mori sh*thouse one).
Everyone has a name for every derby, don't they?
My favourite one is all because of the player – Andrei Kanchelskis. His brace in 1995 in a 2-1 win was a high point.
The last win at Anfield was great, but as you'll know yourselves, it was tainted by no fans attending.
Looking ahead to Monday, where are the key battles?

The compact midfield Dyche set up against Arsenal last week will likely be the same at Anfield.
I think he'll look to negate the freedom Thiago has with the ball, should the Spaniard end up being fit for the game.
In turn, we'll need the wide players – probably Dwight McNeil and Alex Iwobi – to track back as much providing an outlet.
Onana will press when he can, which should give us an attacking chance alongside Calvert-Lewin if he's fit.
Finally, what's your prediction?

Liverpool 2-0 Everton.
Not for one minute do I think the Reds' form ahead of a derby means a single thing against our woeful days across the park.