Having played under Jurgen Klopp for almost three years at Liverpool, Emre Can has revealed what would make the Reds boss "scream" at his players, and explained why he has fond memories of his time at Anfield.
Now 29, Can is currently playing for Klopp's former club Borussia Dortmund, scoring an impressive goal from the halfway line earlier this week.
The Bayern Munich academy product initially joined Liverpool when Brendan Rodgers was in charge in 2014, and despite developing well under the guidance of Klopp, eventually left for Juventus on a free transfer in 2018.
Can feels "there are many, many parallels between Dortmund and Liverpool as clubs" and has revealed how Klopp's insistence of hard-work and winning second balls would sometimes leave him "screaming" on the training pich.
"When I think back to my time in England, I always tell everyone how much running we did," Can said in an interview in the Athletic.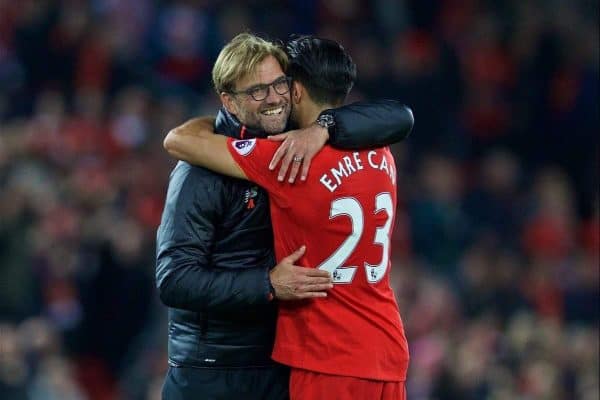 "We were up and down, all day. At the beginning, the quality wasn't super high, but in the last two seasons we had a superb team that also understood the importance of hard graft.
"You had no choice under Kloppo. He was very challenging. If you didn't get to the second ball, for example, he would scream and the next time, you really made sure that you got there, double-quick (laughs).
"If you didn't run all day, you found yourself on the bench or in the stands in no time."
Can went on to explain how his time at Liverpool taught him "you can't do anything without hard work," and says people still approach him to talk about his famous bicycle kick goal against Watford in 2017.
A versatile player, Can was often deployed in defence by Rodgers, but says he feels Klopp's trust in using him as a midfielder was a "breakthrough" moment in his career.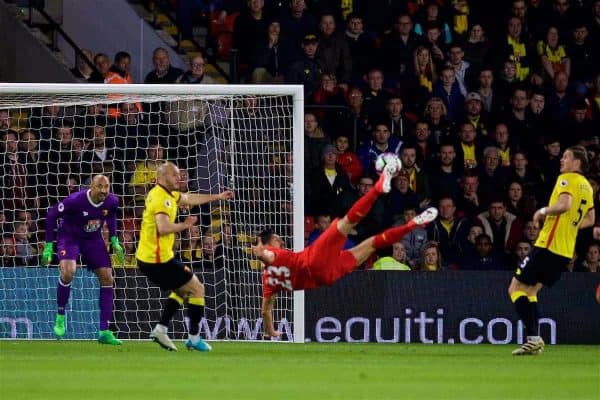 "Those years were extremely important for my personal and professional development," he said when reflecting on his time with the Reds.
"I came to England (from Bayer Leverkusen) as a 20-year-old and there weren't that many Germans in the Premier League then.
"I was very confident as a youngster that I could take that step. But you don't know if you're ready until you give it a go.
"I played in defence quite a lot (under Brendan). But when 'Kloppo' came, I found my role in central midfield. That was the breakthrough for me."