Eyes are now locked on the trip to Crystal Palace on Saturday, but that has not stopped links to a young midfielder nor Jurgen Klopp from being asked about transfer plans.
Interest in another midfielder available last summer?
Ryan Gravenberch is a name we've seen associated with Liverpool before, especially when his agent was spotted at Anfield in January.
But then which player hasn't been linked thanks to the club's long list of well-known needs?
The midfielder is currently with Bayern Munich and has made 22 appearances this season but for a total of only 664 minutes, leading to questions regarding his future.
The Germans signed the 20-year-old from Ajax last summer for £16 million, and now reliable Sport1 chief reporter Kerry Hau has said "Liverpool are interested" in the youngster and that "his name has been mentioned more often by those responsible."
"They want to rejuvenate their midfield in the summer and can well imagine getting two new eights – another player in addition to the desired player Jude Bellingham," Hau added.
If so, it would be another available player the club slept on last summer after Matheus Nunes, who remains a target as part of the summer overhaul.
Changes which the manager discussed in detail with the press on Friday.
Off to Palace we go
Klopp has hinted at changes for the trip to Palace after "some knocks" in midweek, but it might be too soon for the returning Ibrahima Konate.
Patrick Vieira is wary of Liverpool bouncing "straight back," and he also failed to completely rule out Wilfried Zaha's involvement on Saturday.
Just how could the Reds lineup at Selhurst Park? We take a look at two possible XIs, which one would you opt for?
Kits and farewells
??? pic.twitter.com/nkGhfzcjFb

— Watch LFC (@Watch_LFC) February 24, 2023
Cody Gakpo was treated to a classy farewell at boyhood club PSV on Thursday evening, with a brilliant banner on display in honour of his time at the club.
Margaret Thatcher's press secretary Sir Bernard Ingham, who penned a disgraceful letter to Hillsborough campaigners and refused to apologise to the families, has died aged 90. You won't find any sympathy in Liverpool.
What's happening in the Premier League?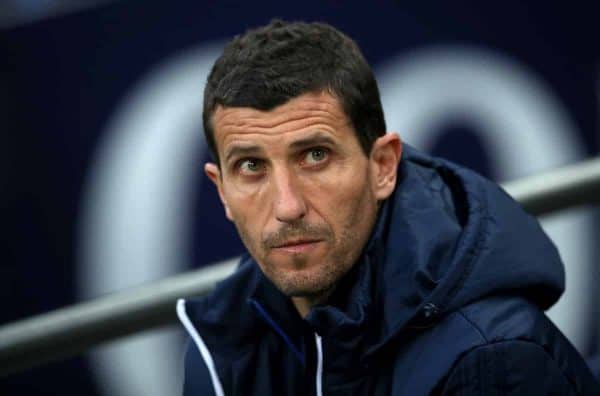 Southampton have appointed Ruben Selles as their manager until the end of the season having sacked Nathan just after just 95 days. He has a big job ahead!
It will be a battle between two new managers then at Leeds vs. Southampton, with Javi Gracia's visa approved on the eve of the clash after replacing Jesse Marsch.
Post of the day and match of the night
That's some trophy collection on show! Incredible.
At the game last night I was introduced to a 77 year old fella from Kirkdale- Adrian Killen who has only missed 10 home games since 1958.
He showed me this piece of footage he recorded in 1966.
Not sure if its been shared before. pic.twitter.com/bPqtGtbq7k

— Transalpino(Official) (@TransalpinoO) February 23, 2023
It's the end of the working week for many and you can put your feet up and watch Fulham vs. Wolves tonight at 8pm if you so fancy.
Enjoy your weekend Reds, let's hope Klopp's side delivers!