After Man City were charged by the Premier League for breaking financial rules, possible punishments have been a hot topic of conversation, but what would really be a fair sanction for the champions?
After an investigation lasting over four years, the Premier League announced on Monday, February 6 that City had been charged with more than 100 breaches of financial rules between 2009 to 2018.
City were, of course, a dominant force in that time and afterwards, having won six Premier League titles since they were taken over by the Abu Dhabi United Group in 2008.
If, however, the charges against them are eventually proven, there will be a huge clamour for Pep Guardiola's side to be punished accordingly, not least from Liverpool supporters, with the Reds embroiled in a number of title battles with City in recent years.
From a Reds perspective, even in the unlikely event that a title was awarded retrospectively, it wouldn't feel the same. If guilty, the Premier League must set a precedent with their punishment, whatever it may be.
But how do the rest of the Premier League clubs view the situation? For a more general view on the situation at City from other teams in the top flight, we spoke to some supporters from elsewhere.
Aston Villa – 'Transfer embargo & points deduction would suffice'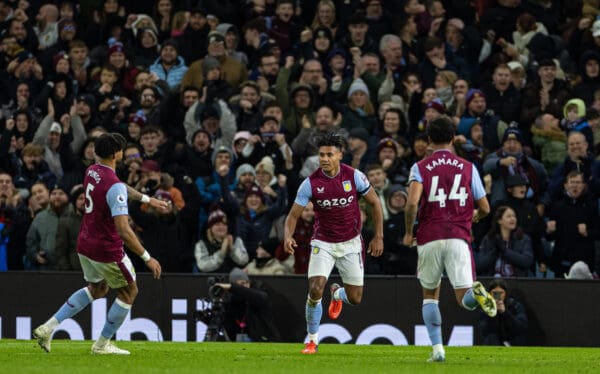 I get the argument that City's alleged cheating allowed them to sign better players which helped them win titles, but are we really suggesting they're the only club to allegedly bend the rules to gain an advantage?
If City are found guilty, a transfer embargo and significant points deduction would be a fair punishment as it stops signing players for a year or two and would stop them winning a title with the assembled players that may have been signed by overspending.
City aren't accused of corruption that brought the game into disrepute like Calciopoli.
Stripping them of their titles and throwing them out of the league like Juventus suffered in 2006 wouldn't be a just punishment.
– Villa fan and writer Crippy Cooke (@CrippyCooke)
Bournemouth – 'Relegation & stripping of titles must be done'

The charges against City don't exactly come as a huge surprise if I'm honest.
Their growth has been enormous, but big enough to provide revenue on par with Man United, Liverpool and Real Madrid? No chance.
If proven guilty, a relegation and stripping of titles simply has to be done, a precedent must be set.
It would be very challenging to deliver a punishment that would sit well with every other club, but a fine or points deduction would not be enough of a penalty in this case.
– Bournemouth fan and host of Back Of The Net podcast Tom Jordan (@TomJordan21)
Brentford – 'Relegate them to League Two!'

In the Premier League there is so much money that FFP should not be an issue.
If City have cheated they should be punished. You can't really strip them of their titles, but a 30-point deduction would be a start.
To me, though, a points deduction would be too short term a punishment. Relegation (three tiers, rather than one) should be on the cards to put out a strong message that cheating won't be tolerated, but it won't happen!
In these situations, I do feel sorry for the fans. We can't control how our clubs are run.
And ultimately when these owners are gone we end up carrying the can, as the supporters are the one constant with any club.
– Brentford fan Billy Grant (@billythebee99)
Crystal Palace – '1 rule for 1 and not for another'

With the news that a European Super League is back out into the open with plenty of discussions being had behind the scenes, it is hard to see how the domestic game continues to fend off such a challenge.
You do have to consider that the powers that be in this country do not deter such wrongdoing – look at Italy, handing out a large points deduction to Juventus (immediately, not suspended or next season).
So many clubs that have gone into administration due to mismanagement have been handed hefty points deductions for financial irregularities which has come close to putting clubs on the brink of extinction.
It can no longer be one rule for one and not for another.
If found guilty, the same applies, no excuses, but sadly that has never been and never will be the case.
– Jay from The Eagles Beak (@TheEaglesBeak)
Fulham – 'You can't rewrite history, but you can amend the future'

I know the teams who finished runners up in the seasons Man City won the title will feel especially cheated but I wouldn't agree with stripping the club of its titles.
You can't rewrite history but you can amend the future so that it doesn't happen again.
It's very unlikely to happen, but relegation would be a fitting punishment. If you can't comply with the rules of the competition you have entered, you usually get kicked out.
A team fielding an ineligible player in the FA Cup wouldn't be allowed to continue. Why is this any different? Rules are rules.
A more realistic punishment would be to ban them from European and domestic competitions for a few years, a transfer embargo and a stricter threshold on FFP than the rest of the league for the same time period.
Let's see just how good Pep Guardiola is if he can't sign the best players…
– Danny from Fulham Focus (@FulhamFocus)
Newcastle – 'No point in rewriting the record books'

I don't really see the point in rewriting the record books.
The celebrations have been had and the teams that would benefit have long since moved on, it would be pretty hollow to award a league title eight years later or whatever.
Any punishment should effect the here and now and then it might stop others exploiting these rules in the future.
A hefty points deduction would be my choice, if found guilty, with a suspended relegation should they have any further breaches.
I'd probably throw in a ban from European football too but I guess that would require UEFA ratification.
There will likely be some individuals in hot water with the law if proven guilty anyway, not everything can necessarily be blamed on the club.
– Newcastle fan and writer Dave Black (@cm9798)
Nottingham Forest – 'A long-term transfer embargo'

From a Forest perspective, it does worry me how far the ripples will go.
City clearly aren't submitting fair revenue like other European elites, ticket sales alone show this over the past few years and it's gone on far too long, but if this somehow reignited the European Super League quest by some club's owners it could be devastating for a team like mine.
However, state-owned clubs will keep doing this if allowed to do so, the likes of Newcastle maybe even Man United if Qatari interest grows will be watching with their unlimited wealth. Whatever happens with their past goings on it can't be able to continue in the future.
So for me, a long-term embargo for City, maybe even five years, but kicking them out the league and stripping titles, however fair that looks, could damage more than it's worth. More than anything the Premier League and UEFA need to learn to act quicker, as it's going to happen again guaranteed.
– Forest fan and Forza Garibaldi co-founder Greg Mitchell (@gergmitch)
Southampton – 'The damage is done now'

I'm unsure if relegation is really the appropriate way of going about things because ultimately, the club has to go somewhere, and if they end up in the Championship and take the place of a team who have earned the right to be in contention for promotion but then miss out because an elite team has landed in the division, it's not fair.
I'd say a hefty points deduction at the time of the verdict is probably the best route.
When it comes to stripping titles, I just don't see it logistically working because how far does it go?
It's not like the teams who finished fifth or eighth or even 18th in these seasons can go back in time and play Champions League, Europa League football or avoid relegation.
The damage is done now – any repercussions for their alleged action should be implemented in the here and now and future, not the past.
– Saints fan and writer Luke Osman (@lukeosman_)
West Ham – 'Taking their titles away & relegation would be justified'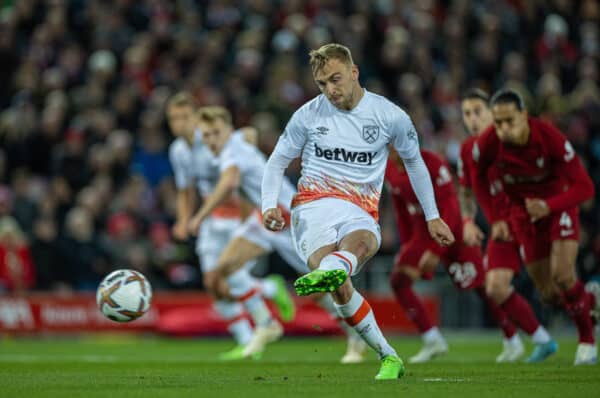 I think something similar to Juventus' punishment in 2006 would suffice.
While City haven't been match-fixing per se, they have been technically doing it by fixing their own financial dealings in order to avoid breaching FFP laws.
I wouldn't be surprised if they were stripped of titles and relegated if found guilty of all charges and that would be justified given the severity of it all.
However, I just don't see any of that happening.
They should be punished severely in order to send a message to other clubs, but I just don't see the Premier League or the FA take such strong action.
– West Ham fan and co-founder of the We Are West Ham podcast James Jones (@ByJamesJones)