Jamie Carragher is not pointing the finger at Liverpool's owners for the current malaise, instead pointing to a recruitment team that was once the gold standard and now off kilter.
Liverpool have not been short on issues to shine a spotlight on this season, they are all connected in some way but the most talked about point is the lack of investment in midfield.
The Reds' last senior midfield signing was Thiago back in 2020, with Arthur, Harvey Elliott and Fabio Carvalho discounted for panic and youth purposes.
Before that, it was Fabinho and Naby Keita in 2018. As looking after the engine room goes, Liverpool have not excelled in this arena.
They wanted Aurelien Tchouameni in the summer, but he always wanted Real Madrid, and from then on, a midfielder was off the agenda until a deadline day loan for Arthur, who since played 13 minutes.
It is this combination of events that had Jamie Carragher pointing to failings from the recruitment team, Jurgen Klopp and his staff as the money was there to invest.
"It feels like there's so many areas that are not right at Liverpool. Some of them are on the pitch and some of them are off the pitch," Carragher said on Sky Sports.

"A lot of people are looking at the ownership. What's happening right now, I do not blame FSG one bit for that. I don't.
"I will now get criticised by certain sections of the supporters for being an apologist for the ownership but I've got no job at Liverpool.
"You have to look at it properly and say this, for me, is down to the staff and the players and the recruitment team.
"The reason I go back to the recruitment team is that for the last four or five years, everybody has used Liverpool as a model for everybody in this country and Europe to follow.
"Buy cheap sell high. And people say they haven't put enough money in. But what Liverpool have been the best at is actually selling and bringing money in to allow them to go and spend £75 million on a centre-back, £60 million on a goalkeeper, £50 million on Naby Keita.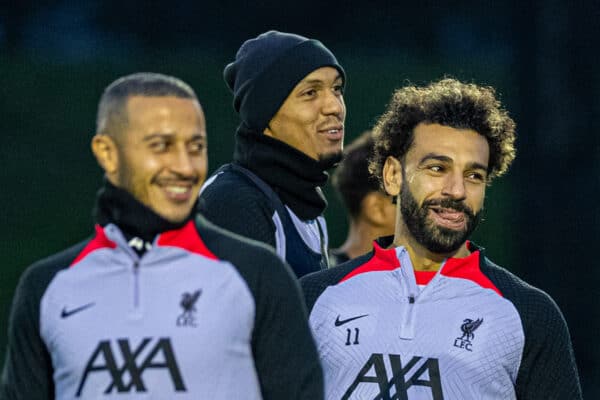 "But right now, they've got to the end of last season and there was money there for a midfield player.
"They tried to buy the lad who went to Real Madrid [Aurelien Tchouameni], so there was £60-£70 million there for a midfield player.
"They couldn't get him and Jurgen Klopp and his staff, or the recruitment team decided 'we don't need to buy a midfielder'. That is on them.
"And then they've got to this season and from day one against Fulham, they haven't been able to cope with the intensity of a Premier League game of football and they've just been absolutely run over in every Premier League game that they've played, virtually."

It isn't to say FSG do not need to invest in the squad, or the new owners should that come to fruition, but Liverpool need to rediscover the art of savvy recruitment and squad planning.
It would help if they had stability, something Julian Ward's impending departure as sporting director does not provide.
As for Klopp's position, there's no doubt that he is not above criticism but there is a common consensus over his position at the helm.
"Jurgen Klopp has produced miracles for Liverpool. You can question him in terms of how it got to this, he's part of that management and recruitment team," Carragher said.
"How have they gone from almost winning four trophies last season to being tenth right now?
"There's a lot of questions that need to be asked and a lot of answers to be found, but at the start of next season I don't think there's anyone Liverpool supporters would want in that dugout other than Jurgen Klopp."