Fabinho's dramatic downturn in form has been a major talking point this season and Jurgen Klopp acknowledged the Brazilian has "to work his way back" into the team after losing his starting spot.
Liverpool as a collective have taken a nose dive in comparison to their lofty standards of recent years, and Fabinho has been no expectation.
It's seen Fabinho lose his place in the starting XI to 18-year-old Stefan Bajcetic and be named on the bench for the last three matches – his latest cameo was a calamitous five minutes that ought to have seen him shown a red card.
Ahead of another meeting with Wolves, Klopp was asked about Fabinho and acknowledged the 29-year-old is "not the happiest person on the planet" but he understands the decisions that have been made.
"We don't have arguments on the pitch or the training ground, not at all. He knows that he's not flying and has to work his way back, that's how it is," Klopp told reporters.
"Now it's really helpful that we have Stefan [Bajcetic], to be 100 percent honest.
"He's doing really well and in this position, you need a guy who wins challenges, who protects everybody pretty much, but who plays football as well. That's really important.
"Fab did that for us for plenty of years, absolutely brilliant. [He was the] best in the position for a long time and in the moment it's not clicking. That's true as well.
"We have to go through that, nothing else. He's not the happiest person on the planet, but he understands the decision obviously."
The Brazilian, widely lauded as the Reds' 'lighthouse', has struggled to consistently influence matches for the better, the cumulative effect of the demands placed on him taking their toll.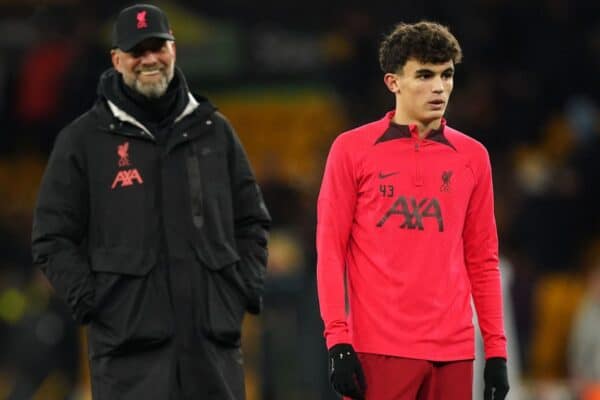 This eye-opening stat goes some way in explaining the toll on Fabinho's body having served as a vital cog for the Reds since 2018.
The hope is he can turn it around but as Klopp noted, Liverpool are rightly utilising Bajcetic in the position and so far the youngster has more than stood up to the task.