Pep Guardiola insists he is now committed to Man City "more than ever" amid more than 100 charges of financial breaches by the Premier League.
In the wake of the Premier League's charges against Man City, which were confirmed by the authority this week, a quote from Guardiola was widely circulated.
Last year, when asked how he would react if he discovered he had been misled by his employers over the club's situation, he replied: "I said to them: 'If you lie to me, the day after I am not here. I will be out'."
Now, in an eye-opening press conference on Friday afternoon, Guardiola appears to have backtracked on his comments, saying he is dedicated "more than ever."
Though not a native English speaker, there is no other interpretation of this than his commitment being despite the new charges brought against Man City.
Guardiola compared the events unfolding now to the long battle Man City faced with UEFA over Financial Fair Play – which initially saw them banned from European football for two years but was later overturned by the Court of Arbitration for Sport.
"My first thought is that we have already been condemned," he said.
"What's happened right now, in this week after Monday, was the same as what happened with UEFA."
He added: "You have to understand that, between 19 teams of the Premier League accusing us without giving us the opportunity to defend [ourselves], in the words of my club – my owner, my chairman, my CEO, my people explained everything in these three or four years – you know exactly what side I am on."
The 52-year-old insisted that he was "fully convinced that we will be innocent," even suggesting that accusations of financial breaches have been levied "since Abu Dhabi took over the club."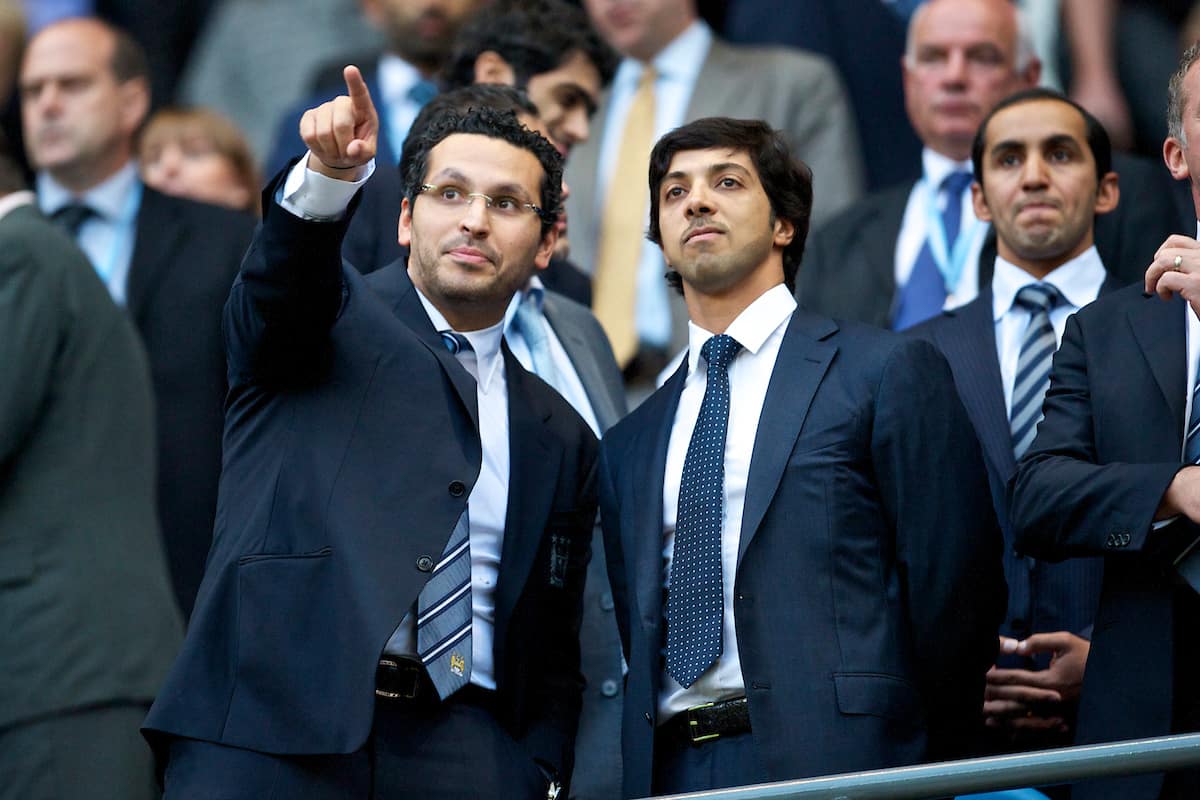 "We are lucky we live in a marvellous country, that we have a society that everyone, like you said, is innocent until proven guilty," he continued.
"We didn't have these opportunities. We are already sentenced – and tough. What is going to happen, I don't know.
"On the other side, I'm personally happy we are here, because like when UEFA happened, OK we have the chance to defend.
"I think we have good lawyers, but we cannot say UEFA had bad lawyers.
"I think the Premier League, supported by 19 teams, are going to take good lawyers too, to defend their position like we are going to defend our position."
Guardiola then brought up an intervention from nine Premier League clubs, including Liverpool, that urged UEFA to dismiss Man City from the Champions League at the time of their previous charges.

"What happens if, in the same situation that UEFA happened, we are innocent? What happens to restore or pay back our damage? Because the damage is now," he said.
"So while we let UEFA make a sentence against us, nine teams – Burnley, Wolves, Leicester, Newcastle, Spurs, Arsenal, United, Liverpool, Chelsea – [wanted us] out of the Champions League because they wanted that position.
"They are not enemies or friends, they are just interested. They wanted to put us out to take that position that we won on the pitch.
"Now the same articles, the same accusations, the same everything: 'you have to be out of the Champions League, you have to go to League One, League Two, maybe Conference'.
"We were at Maine Road. We have been in the low divisions. not a problem if we will be back there, just in case."

Guardiola, who claimed Man City's owners are "confident" of beating the charges, went on to position his club as outsiders in the Premier League.
And asked directly whether he felt the charges had been led by the 19 other clubs he replied: "Yes, of course."
"I don't know [why]," he added.
"You have to go all of the CEOs, the Daniel Levys, all these kinds of people, and ask them. Go to the press conferences and ask them."
Elsewhere, he said: "They open a precedent right now. What they have done to us, be careful for the future.

"Many clubs can make suggestions and there are a lot of clubs that can be accused like we are being accused, without maybe being innocent.
"I don't know what is going to happen in the future. I can have an opinion, a feeling, but what the fans think, I don't know.
"That they push to get rid of us, out of the competitions, that is obvious. Because they believe that we didn't behave properly.
"We can accept that, but let us defend when we believe we did it properly.
"Like we showed not one century ago, just a few years ago, the same situation that happens today happened in the past."