Much has been made of Liverpool's struggles on the pitch this season, but there is plenty of upheaval behind the scenes, with a new report revealing "growing friction" among staff.
In an eye-opening piece on the changes among Klopp's backroom staff, Sky Sports' Melissa Reddy has detailed how changes to personnel have perhaps had an impact on results on the pitch.
Reddy points out how the departure of Michael Edwards, and a change in role for Mike Gordon, has seen Klopp lose two people with whom he enjoyed a close and successful working relationship.
And with Edwards' replacement as sporting director Julian Ward also departing this summer, as well as director of research Ian Graham, it's not just Klopp's playing squad undergoing a period of transition.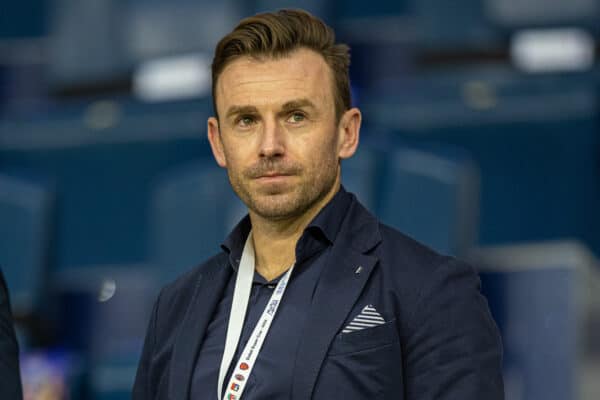 Reddy claims both Ward and Graham "no longer feel empowered to do their jobs to the best of their ability."
The departure of club doctor Jim Moxon came as a surprise last summer, with Reddy adding that his exit came as a result of "growing friction within the medical sphere between the physiotherapists and sports scientists."
Philipp Jacobsen, the clubs former head of performance who left in 2020, is said to have found it "near impossible" to organise the club's medical department.
And intriguingly, Reddy singles out Liverpool's head of fitness and conditioning Andreas Kornmayer as an individual who "wields too much influence and is hard to work with."

Kornmayer first joined Liverpool back in 2016 after more than 15 years with Bayern Munich, and works closely with Klopp and the players on a daily basis.
Further down the piece, Reddy cites a quote from a Liverpool employee who says:
"There is a lot of focus on not refreshing the playing squad enough, which is correct but it is true behind the scenes too.
"A lot of key people have left, some have gained too much power. There's less faith in the decisions now."

There is also some interesting information based around the recent addition of Cody Gakpo, with Reddy more or less confirming previous murmurings that the Dutchman was a signing "led by the coaching staff."
Reddy claims Gakpo "was not of interest" to Liverpool last summer and has been recruited as a potential replacement for Roberto Firmino, despite the fact the Brazilian is now reported to be close to agreeing a new contract.
After several years where Liverpool have been one of the best, if not the best run club in football, all of this makes for difficult reading.
These are uncertain times, and you can only hope that they won't last beyond this season.