Liverpool face Wolves for the fourth time this season on Wednesday, with Wanderers supporters hoping for another positive result.
The Reds were limp in their 0-0 draw away to Crystal Palace on Saturday, losing ground in their battle for a top four spot.
On Wednesday night, Jurgen Klopp's men face an absolute must-win game, with struggling Wolves heading to Anfield.
They continue to be inconsistent under Julen Lopetegui, but their 3-0 win over Liverpool earlier in the month showed they are certainly capable of troubling the Reds.
With the midweek fixture almost upon us, we spoke to Harry Mansell from The Wolves 77 Club podcast (@77ClubPodcast) to discuss various topics, including rumoured Reds target Matheus Nunes.
How have Wolves fared since the two sides last met?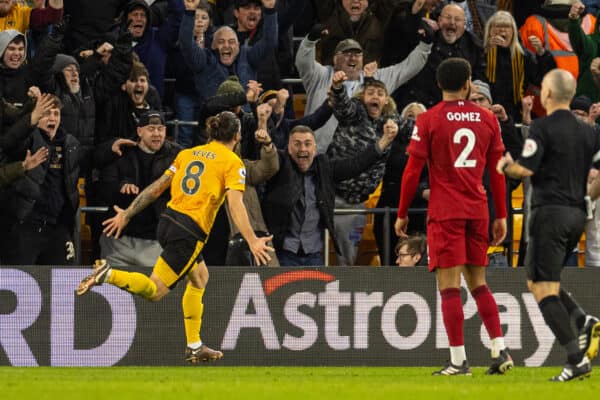 Since the victory against Liverpool, we've won, lost and drawn in the last three games, so it has been very up and down.
Things are still looking very positive under Lopetegui, however, despite that surprise 1-0 loss at home to Bournemouth earlier this month.
Were you surprised by Liverpool's performance at Molineux?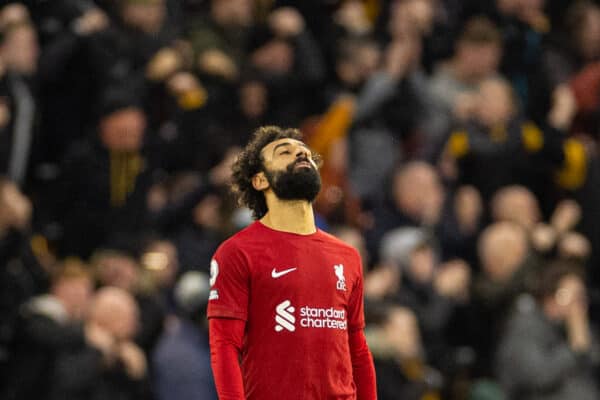 I was surprised, yes.
Despite your injury problems, I still can't believe how poor you have been considering how good you were last season!
No Wolves fan could have predicted a 3-0 victory.
How is Reds target Matheus Nunes playing?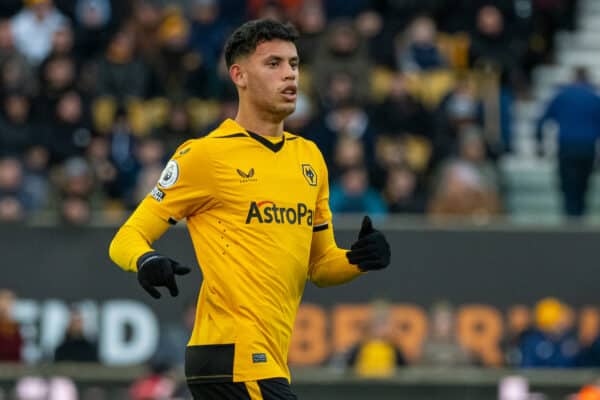 Nunes has not lived up to the hype at all.
In his defence, for the first half of the season he was played out of position, but still, he's been very underwhelming considering the hype and reputation around him.
Do you think he'd be a good fit for Liverpool?

Yes, assuming he ends up fulfilling his potential and adapts to the Premier League.
He has shown glimpses of class in a handful of games, but he needs to be more consistent and less sloppy if he is to reach the top level.
On a separate but prevalent topic, what's your take on state-owned clubs?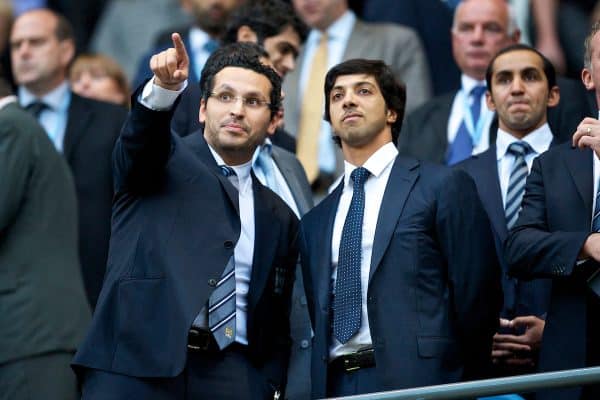 Football has changed so much over the last 30 years or so and I personally don't like how much the money has slightly taken the soul out of the game.
Given their success, Man City supporters probably won't moan that they are a state-owned club – we all know they'll only get a slap on the wrist after all is said and done with the recent revelations about them.
Being totally honest, I'd probably be unhappy if Wolves were until we started winning trophies, then I would not care much.
At the end of the day, all fans just want the club they support to win trophies.
How do you assess Liverpool's campaign to date?

I'm shocked how much you have struggled, but it does seem you've improved slightly with some players returning from injuries.
From the outside looking in, I'd give Klopp time to rebuild and try get you guys back fighting for titles again.
Where do you think both sides will finish this season?

I think Liverpool will finish sixth and Wolves will end up around 14th.
Looking ahead to Wednesday, where are the key battles?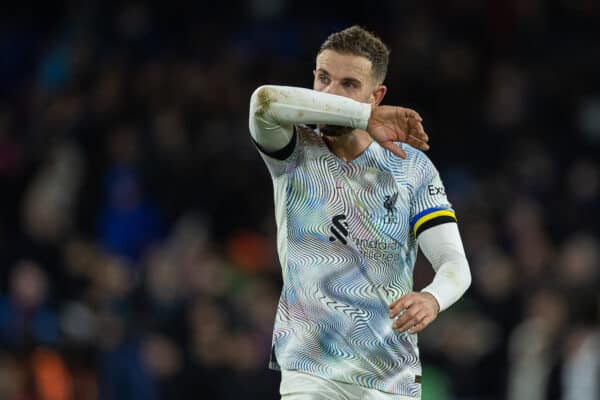 The key one for me is in midfield. I felt we won that battle in the 3-0 win at Molineux.
It's also vital that we're solid at the back, because despite your poor season, you still have such talent in the attacking areas.
Finally, what's your prediction?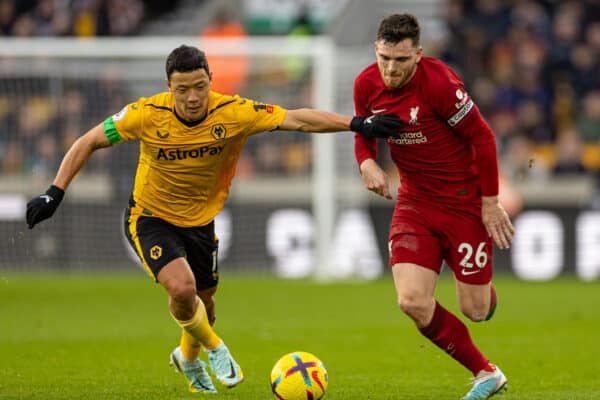 I'm going to be optimistic and say Liverpool 2-2 Wolves.