Jurgen Klopp insists there are positives to take from Liverpool's 5-2 defeat to Real Madrid, and has revealed a possible new injury concern for the Reds.
Here are four key things from Klopp's post-match press conference…
"We gave all five goals away"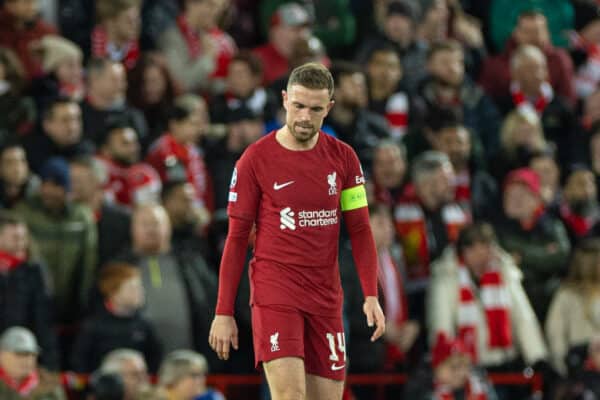 Klopp described Real Madrid's third goal, the Eder Militao header that put them in front, as "the game-changer" and "a horrible goal," but was honest enough to admit that his team gifted Real all five goals.
"Everything was pretty obvious tonight," Klopp told reporters.
"We gave all five goals away, all five. We could have done better there but they were all different.
"The start of the game, in our situation it's really important that we see positive steps, and I think the first half was, besides the two goals we conceded, pretty much the best we've played in the whole season, so I liked that a lot."
"I think the tie is over"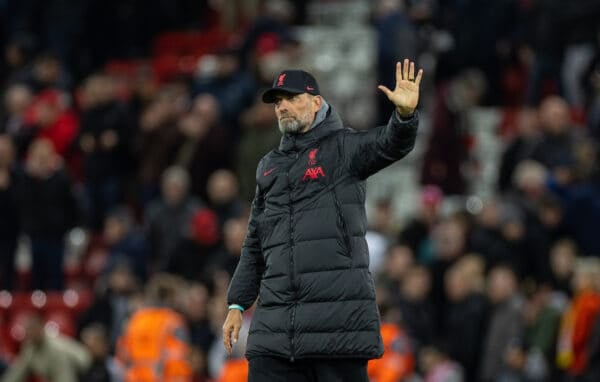 Carlo Ancelotti wouldn't say he felt that the tie was done and dusted to the media, but Klopp thinks the Real Madrid boss knows his side are all but through, and for the time being, he would agree.
"I think Carlo thinks the tie is over, and I think it as well in moment…" he said.
"Tonight, with the five goals, you see how good they are at counter-attacking. We have to score three goals there, take some risks, that could be a bit tricky."
Possible injury for Gomez

Joe Gomez had a particularly difficult evening, and it's now been revealed that his second half withdrawal was partly down to the fact he was showing signs of a hamstring problem
When a journalist checked whether the centre-back had picked up an injury, Klopp said:
"Yeah, we will see. He showed a bit of a sign, we just made the decision and now we will see, he will get checked tomorrow."
Knock to confidence "not allowed"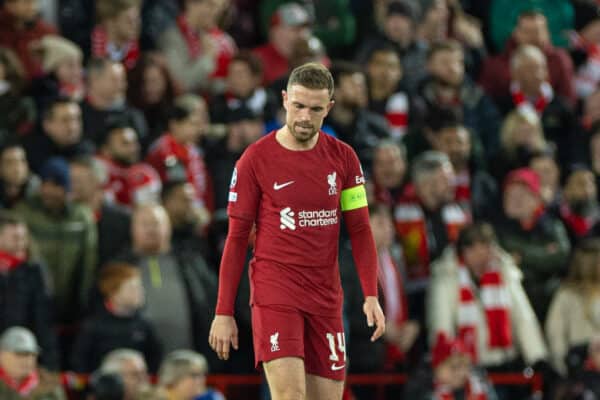 Klopp was also asked whether he was concerned such a heavy defeat would have a negative impact on Liverpool's pursuit of a Premier League top four finish.
His response to that theory was an emphatic one. The boss says he'll do everything he can to ensure that won't be the case.
"I can see why people would think that, that's understandable," he began
"But that's actually not allowed. I told the boys directly after the game 'a defeat is a defeat if you don't learn from it'.
"If we don't learn tonight that the start of the game was outstanding, and the way we played was 'us' in a nutshell, that's what we have to keep doing.
"If we now allow one game to be influential, we are really silly. We have a few days where we'll make sure we take the right things out of this game."
---
* Remember to subscribe to This Is Anfield on YouTube to watch every LFC press conference in full.